Automated Side Loader for residential pick up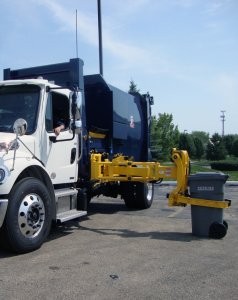 The Perkins Automated Sideloader (PAS) has undergone many improvements since its introduction in 2007. These units are designed to retrofit to an existing drop-frame manual sideloader and convert it to a fully automated residential collection unit.
PAS units are also available mounted to a carry can (referred to as PAC) which allows a frontloader to be used as a fully automated collection vehicle. Units use multi-function electronic joystick control and a powerful 45k helical rotary actuator for smooth lifting. PAS is lightweight and provides 10 second cycle times (at 10 gpm) and an extra long 55-inch reach with a 400-pound lift capacity (at 2,000 psi).
PAS is available in left-hand and right-hand orientations and an auto-retract feature reduces operator error by retracting the PAS automatically whenever the brakes are released. Units lift most sizes and brands of plastic carts from 30 to 60 gallons and feature rubber-padded arms that are gentle on a cart surface yet have no-slip grip.
Related Articles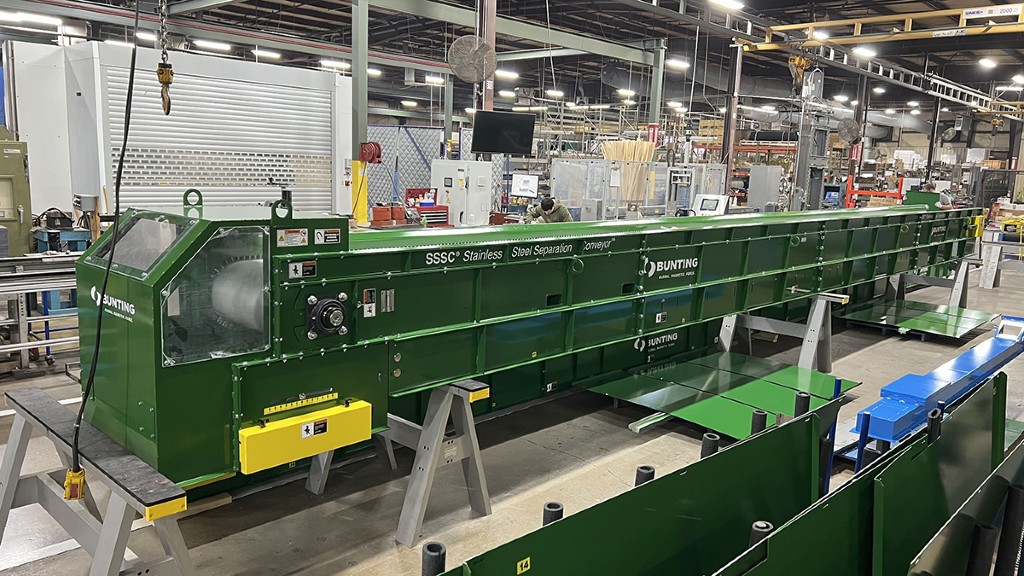 Bunting builds company's longest stainless steel separation conveyor for recycler in North Carolina