Vermeer HG4000 horizontal grinder offers cost-conscious features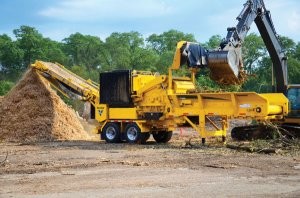 Ideal for municipal waste facilities and compost contractors, the new HG4000 horizontal grinder uses a 445 horsepower (332 kW) Tier 4i (Stage IIIB) Fiat Powertrain Technologies diesel engine that meets all U.S., Canadian and European Union emission regulations through selective catalytic reduction (SCR).
According to Vermeer, this power plant has shown a considerable fuel savings over similarly powered engines. To help maximize power to the HG4000 processing functions, an array of electrically powered, variable speed and reversible fans are used for the cooling system. This not only reduces draw of engine power, but also has shown to help reduce machine sound levels.
To reduce material slippage and maintain controlled entry into the mill, the crush boost button on the unit's remote momentarily engages increased feed roller downforce on incoming material. For certain conditions, the variable feed roller downforce can be reduced or temporarily paused to boost fuel efficiency and help extend component life.
The heart of the HG4000 is the Series II Duplex Drum, consisting of nine hammers and 18 grinder tips. This patented design decreases daily maintenance time while increasing the life of major wear components by providing the ability to reverse the grinder tips, hammers and centre section of the drum. Maintenance time is decreased by the ability to remove and replace single hammers along with the ability to externally balance the drum.
Other key features of the HG4000 horizontal grinder include: a range of reversible / interchangeable screen configurations; a design that reduces material build-up around the machine; a discharge conveyor, rated at 14 feet (4.3 m), that can load a standard semi-trailer; class-leading trailer ground clearance; and bolt-in wear plates installed on the anvil surface, mill box side plates and mill lid.
Company info
Related products
Related Articles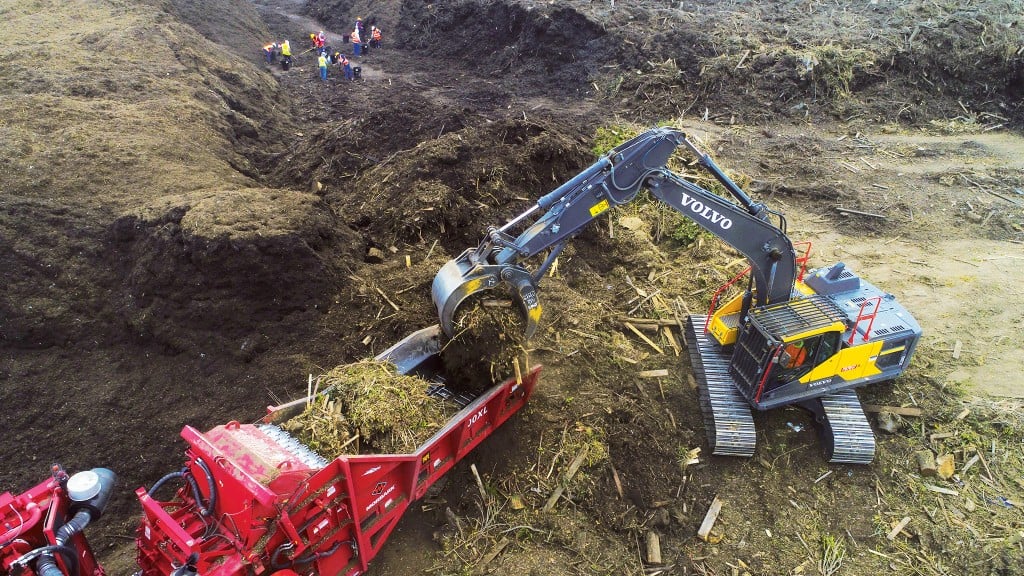 How Agromin is using Volvo equipment to drive sustainability in the compost industry