Mistral dual vision sorting technology helps recover white ledger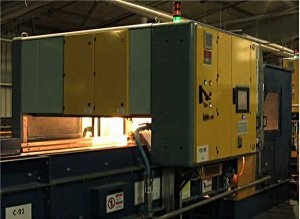 Pellenc recently announced the start-up of a Mistral MDV 2800 dual sort machine on the fibres line at Service Sani-Tri Inc. in Rouyn-Noranda, Quebec. This equipment is part of Pellenc's new Mistral Dual Vision series equipped with a near-infrared and a colour spectrometer, which allows for the detection and ejection of white ledger in a fibres line. In addition to positively sorting up white ledger, this versatile machine also positively ejects down plastics, asceptics and metals going onto a containers line.
The Mistral MDV 2800 has been engineered with Pellenc's Turbosorter technology, enabling high speed feeding of a fibres stream, mainly composed of ONP, some OCC, white and coloured paper. According to Pellenc, these sort machines can process up to eight tons per hour with efficiency above 90 percent.