Demolition and sorting grapples updated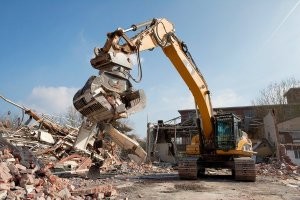 Caterpillar Work Tools B.V. recently announced the introduction of improved multi-functional demolition and sorting grapples, models G310B, G315B, G320B, as well as the addition of a recycling version of the G325B for hydraulic excavators. Plus, G310B and G315B grapples are now offered with CW quick coupler hinge plates fixed to the upper head.
These grapples include a number of new and improved features designed to maximize productivity and minimize downtime, including: shell reinforcement; countersink bolt-on cutting edge (BOCE) bolts; a load holding valve for safety; a fixed upper head version; easy connection and maintenance; and hydraulic 360-degree rotation.
According to Cat, these grapples are ideal for demolition and recycling contractors, and will provide considerable savings in terms of transportation and dumping costs as well as manpower, as users can sort out demolition debris at source and transport it separately to recycling plants.
Two shell types are available for the G300 series grapples; open shells for demolition applications and closed shells for recycling applications.
Company info
Related products