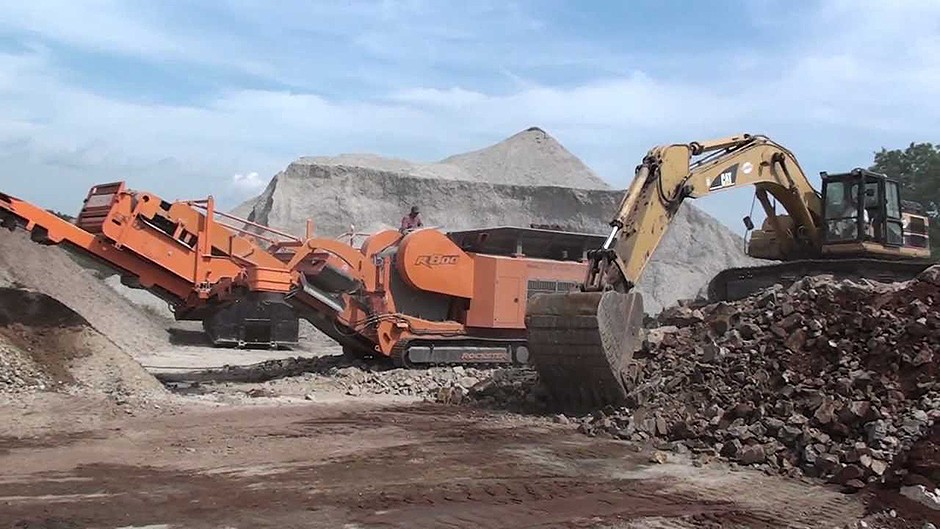 In order to optimize the machine utilization and to guarantee a versatile operation of the crushing plants, the Rockster Team has developed the unique and patented Duplex System which enables the customer to change the single crushing units.
Both units can be installed on the same chassis and in shortest time changed from Jaw crusher into Impact crusher - and vice versa.
The track mounted crushing plant convinces as Impact crusher R900 with perfect cubic final grain quality and highest performance and allows flexible operation in recycling of asphalt, concrete and rubble and as Jaw crusher R800 is the ideal solution for any applications which demand highest requirements to the wear parts in recycling of toughest aggregates and in virgin stones.