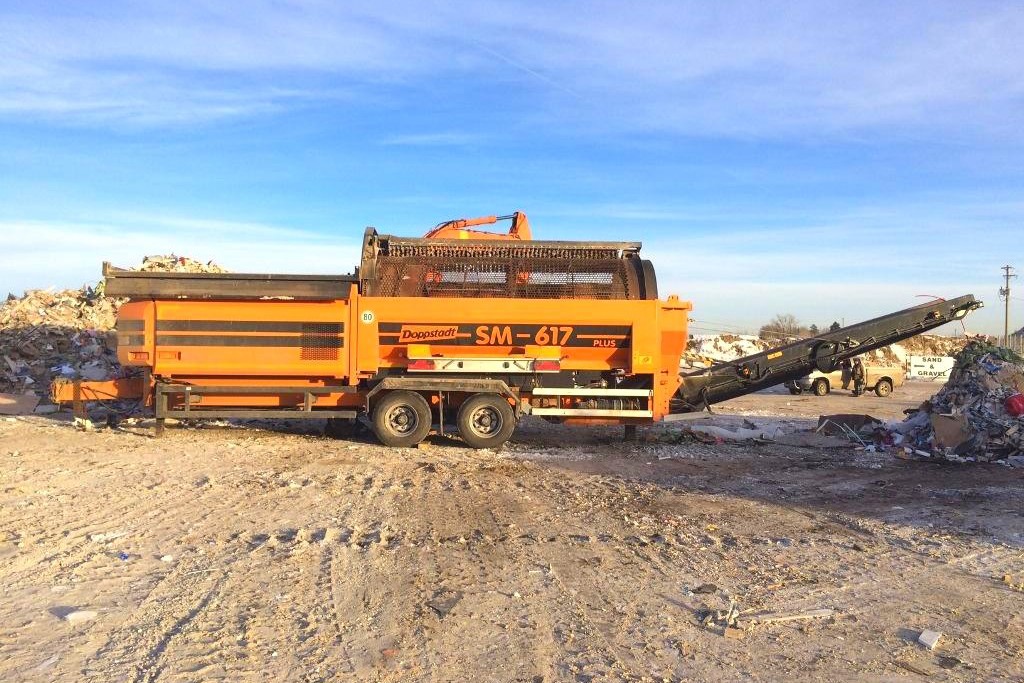 Every mid-sized operation should have an SM 617 Plus Trommel.
This machine handles your routine screening tasks with ease while giving you the ability to tackle tougher materials. Need to screen something clumpy or wet? The drum can be swapped in under an hour for a hydraulically powered star-deck, giving you the ability to change your end-product with ease.
Doppstadt has the most intelligent trommels in the marketplace. The SM 617 Plus comes with the revolutionary Doppstadt Telematic Monitoring System, which gives a factory technician remote access to the control panel of the machine, saving you potentially costly service calls. If you have an issue, you can rest easy knowing it will be addressed quickly by the experts.
And as always, The SM 617 Plus has everything you've come to expect from Doppstadt trommels like load-sensing feed, unparalleled fuel efficiency, and ease of maintenance.
Specs
Key Specifications

| | |
| --- | --- |
| PERMISSIBLE WEIGHT | 17,000 KG (37,479 LB) |
| POWER | 47 KW (64 HP) AT 2,100 RPM |
| TORQUE | MAX. 200 NM |
| FEEDING VOLUME | 4.0 M³ (177 FT³) |
| FEEDING WIDTH/HEIGHT | 3,480 / 2,790 (11' 5"/ 9' 2") |