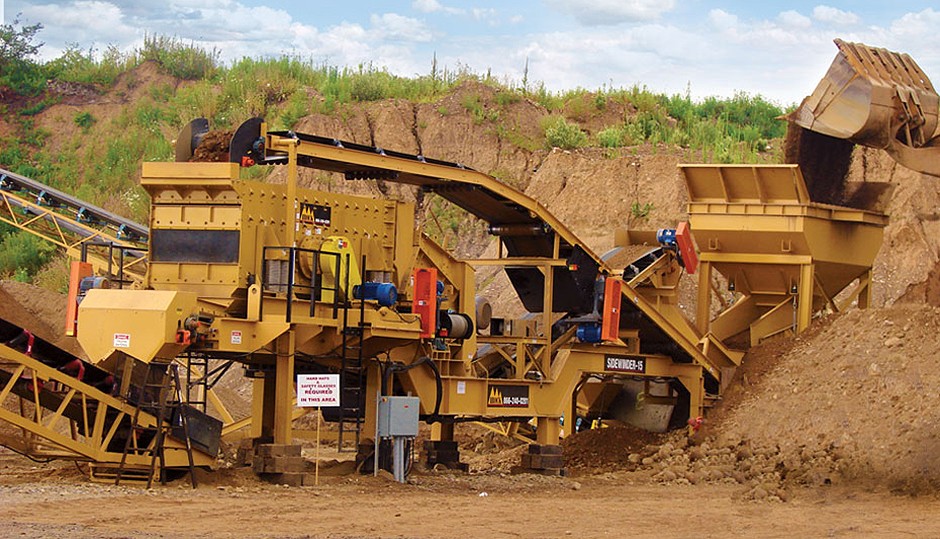 IROCK's Sidewinder screens out sized product and crushes only oversized material, which reduces wear and increases production. These crushing plants come in three models and feature fast setup, easy maintenance and extreme durability.
Features & Benefits
Productivity
Costs are reduced and production improved by crushing only oversized material.
Pant leg chute
The pant leg chute gives operators the option to return oversized material to the crusher for resizing or discharge the material as a 100 percent crushed product.
Design
Closed-circuit design with a four-bar impactor efficiently produces four products — three uniformly sized and one oversized.
ROCK BOX
The ROCK BOX allows crushed material to build into a natural rock shelf, which acts as a liner to reduce wear on the discharge point.