Mechanix Wear Canada Inc.
Manufacturer
Mechanix Wear®. High Performance Work Gloves designed to help you Faster, Safer & Cleaner.
From the introduction of the Original Glove in 1991, Mechanix Wear has continually defined the state of high quality performance work gloves by adding products specifically designed to enhance comfort and resist extreme wear, temperatures and impact. Mechanix Wear can be found in tool boxes everywhere and are used for hundreds of applications from automobile work to construction & DIY home improvement; military; emergency services and industrial safety jobs.
Mechanix Wear "The Tool that fits like a glove"
Related Articles (1)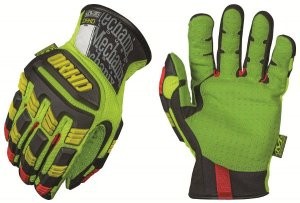 Mechanix Wear ORHD glove safeguards from impact injuries