Manitoba announces Green Plan, with aim to increase diversion and recycling
Program begins with 1-million annual fund designed to triple organics diversion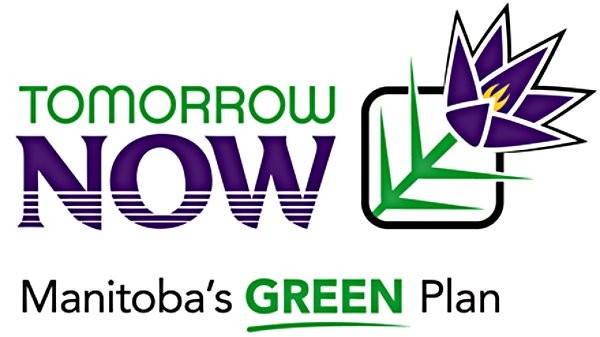 Manitoba has released a comprehensive new plan to improve management of the province's waste, called TomorrowNow. The new program is based on feedback and developing opportunities, including the launch of a new $1-million annual fund designed to triple the amount of organics that Manitoba diverts from landfills by 2020. The announcement was made by Conservation and Water Stewardship Minister Gord Mackintosh, June 6.
"The positive response to TomorrowNow – Manitoba's Green Plan, has been heartening but we have been urged to enhance several initiatives and add new priorities," said Minister Mackintosh. "Many Manitobans are demanding much more aggressive recycling and waste reduction. So today we are committing to an aggressive new strategy, starting with enhanced composting."
According to Compost Council of Canada executive Director, Susan Antler, the new $1-million in annual funding will be available to municipal and commercial composting facilities for processing services as well as capital funding, research and market development support.
There are a number of criteria which have been set out for composting facilities to be eligible for funding. These criteria include: having a certified compost facility operator responsible for on-site operations; having all necessary environmental approvals in place and being in compliance with environment, licence/permit requirements; having standard operating equipment, personal protection equipment and tools in place to actively process organic waste. Criteria for funding eligibility under the new program also requires companies to: develop and submit a plan for the use/distribution and/or marketing of the final product; produce compost that meets CCME Category A end use parameters and/or be in compliance with Compost Quality Alliance (CQA) criteria within two years of registration; and report on eligible organic waste processed and compost marketed.
Eligible organic materials affected by the new program include food waste, leaf and yard waste, chipped wood waste and animal manure and bedding (from IC&I sources) used in the composting process. Manure and bedding from on-farm sources, biosolids (sewage sludge), meat processing by-products and animal mortalities are ineligible to receive incentive payment.
The minister summarized the newly announced additions to TomorrowNow, which include:
• creating 'Manitoba Composts', a program to boost organic waste collection and processing of food, yard and wood waste, with a provincewide target of diverting 85 kilograms of organics per capita by 2020 – more than a threefold increase exceeding the national average of 65 kg per capita – backed by a $1-million annual fund available to eligible municipal and commercial composting facilities, and the program is expected to create local jobs;
• developing an aggressive comprehensive recycling and waste strategy to significantly improve Manitoba's overall landfill diversion rate and an action plan will be proposed to Manitobans this year;
• promoting greener hotels in partnership with the Manitoba Hotel Association by championing the Green Key Eco-rating program to help Manitoba hotels and their guests reduce their environmental impact through efforts such as conserving water and reducing waste;
• introducing a new Lake Friendly Action Plan with a new level attack by the new Lake Friendly Stewards Alliance on excess nutrients flowing into Lake Winnipeg;
• creating an innovative nature app that will help engage users as 'citizen scientists', allowing them to gain information, collect and share observations of plants and wildlife, and contribute to the knowledge of Manitoba's biodiversity;
• launching Maps For All, a new online tool that will offer numerous free maps including aerial and satellite images;
• creating an environmental emergency strategy to ensure world-leading and emerging practices are in place for response and prevention; and
• assembling a stronger environmental enforcement team to safeguard and protect the environment by pursuing complex investigations and ensuring more effective and successful prosecution of major environmental offences.
"Last year Manitoba diverted 30 kg per capita of organics, significantly lower than the national average. This is unacceptable, especially considering that organic waste contributes up to 30 per cent of municipal solid waste," said Mackintosh.
"Our new target and the incentive program will help redirect the equivalent of 15,000 garbage trucks of waste a year from landfills and, at the same time, create green jobs and a useable product in the form of compost."
The Waste Reduction and Recycling Support (WRARS) Levy, managed by Green Manitoba, is a special fund established under the Waste Reduction and Prevention (WRAP) Act in 2009 for the purpose of supporting municipal recycling programs and improvements to waste-management initiatives. All revenue from the $10-per-tonne WRARS landfill levy is placed in the fund.
"We are pleased the Manitoba government is committed to organic waste composting in our communities," said Doug Dobrowolski, president, the Association of Manitoba Municipalities. "This announcement will help municipalities operate composting programs and divert more waste from landfill without impacting their current recycling rebate payments."
In 2013, over 960,700 tonnes of waste was sent to landfills, generating almost $10 million in revenue. Under the program guidelines, 80 percent of the WRARS Levy revenue is rebated to municipalities operating recycling programs and the remaining 20 per cent is used to support provincial waste-reduction initiatives, Minister Mackintosh said. He noted that over 70 per cent of the commitments in TomorrowNow are already underway or complete.
To view the second edition of TomorrowNow, visit: www.gov.mb.ca/conservation/tomorrownowgreenplan.