LEFORT poised to become significant player in North and South American scrap recycling sector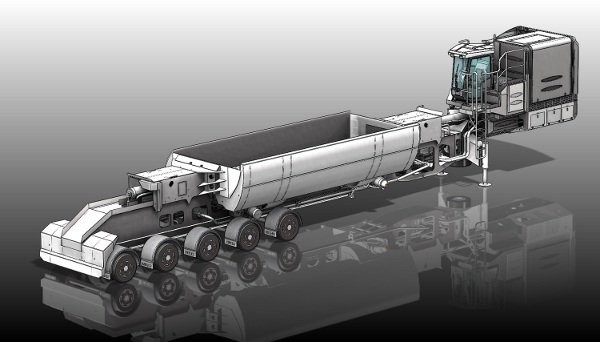 LEFORT, the Belgium-based manufacturer of shears and balers for the scrap industry, says they are poised to become a significant player in the North and South American scrap recycling sector. LEFORT equipment will be distributed by LEFORT North America LLC and LEFORT South America LLC.
"Lefort has dominated the market in Europe for almost 70 years, and has every intention for the same to happen in the newly acquired territories of North and South America," says company owner, Christian Lefort.
"After having nothing but success at this year's 2014 ISRI Convention in Las Vegas, it is apparent that the market is primed and in need of LEFORT equipment," continued Lefort.
"LEFORT has every intention of doing their part in the industry by helping to increase productivity and revenue for small, family owned operations, up to the biggest names in scrap metal."
LEFORT's state-of-the-art production facility, located in Gosselies, Belgium, produces a full range of shears, both static and mobile, ranging from 500T to 1400T. The company also says three new balers, models P 865, P 866 and P 967, were created and engineered specifically for the American market, and are available immediately.
"When it comes down to it, the quality of the product and the overall productivity is what matters," said Yves Lambert, General Manager of LEFORT North America LLC and LEFORT South America LLC. "This is why we see nothing but success for Lefort is our newly acquired territories, just like we have done in most every other country in the world."