Allison Output Retarder now available for Freightliner M2 112 Trucks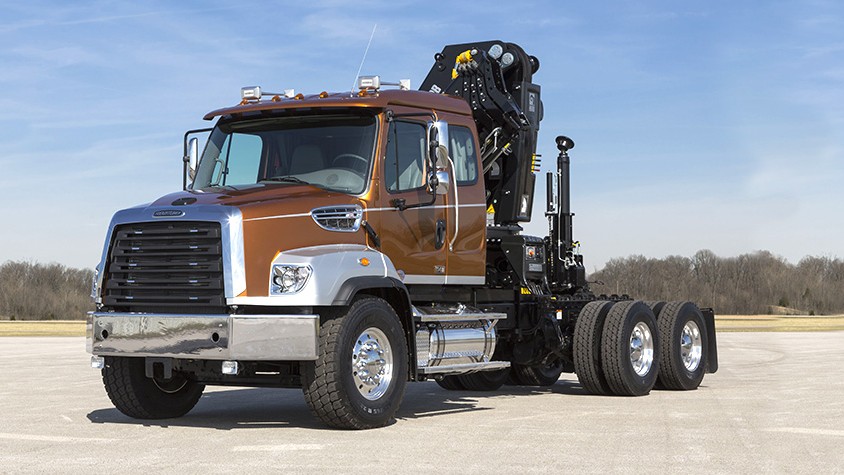 Freightliner Trucks, who recently had a selection of collection trucks on display at this year's Waste Expo 2014, has announced that the Allison Transmissions output retarder is now available as an option for M2 112 Natural Gas refuse trucks spec'd with Allison 3000 and 4000 series RDS transmissions.
Integrated with the Cummins Westport ISL G natural gas engine and part of the transmission, the output retarder provides seamless secondary vehicle braking, ultimately reducing pad deterioration and enhancing the lifespan of the refuse truck's service brakes. The retarder can be configured with a switch on the dash, allowing the driver to control braking power.
"Stop-and-go applications such as refuse can be tough on trucks, and brakes in particular can experience a lot of wear-and-tear, resulting in downtime," said Mary Aufdemberg, director of product marketing for Freightliner Trucks. "Options such as the Allison output retarder can help keep trucks out of the shop and on the road, at work."
The quiet Freightliner M2 112 Natural Gas garbage truck is an ideal choice for noise-sensitive environments, such as residential neighborhoods. The truck features a tight turn radius, excellent visibility and driver safety and comfort features.
Freightliner Trucks showcases severe-duty solutions at CONEXPO-CON/AGG
Earlier this year, Freightliner Trucks highlighted some of its toughest vocational solutions at the 2014 CONEXPO-CON/AGG show. The Freightliner Trucks booth featured the complete line of Freightliner severe duty (SD) models, including the 122SD with a new mid-chassis exhaust and 45-ton boom crane from National Crane Corp.
The 122SD featured in the Freightliner booth is equipped with a Detroit™ DD16® engine, set-back twin-steer front axle configuration, 13" rail, and a 48" sleeper cab. The 122SD DD16 mid-chassis exhaust package is also available with a 34" sleeper cab. The mid-chassis mounted horizontal aftertreatment system features dual cab mounted vertical tailpipes, and provides improved packaging for vocational applications. Production on the 122SD DD16 mid-chassis exhaust configuration begins summer 2014.
"When adding options such as the mid-chassis exhaust, we work closely with truck equipment manufacturers to develop flexible solutions that simplify the upfitting process to get the trucks to work as soon as possible," said Mary Aufdemberg, director of product marketing for Freightliner Trucks.
"Our new severe duty options further contribute to the durability and performance our vocational customers require on the road and off."
In addition to the 122SD twin steer, Freightliner SD trucks on view at Conexpo included:
• A versatile 108SD, featuring a Valew Truck Bodies fuel and lube body;
• A tough and efficient 114SD featuring a Cargotec knuckleboom roofing crane; and
• A 122SD day cab, with twin steer front axles, tridem drive axles, and featuring an Elliott Equipment E160 crane from Custom Truck & Equipment.
Freightliner Trucks is a division of Daimler Trucks North America LLC, headquartered in Portland, Oregon, and is a leading heavy-duty truck manufacturer in North America. Daimler Trucks North America produces and markets Class 4-8 trucks and is a Daimler company.
Company info
Related products
Related Articles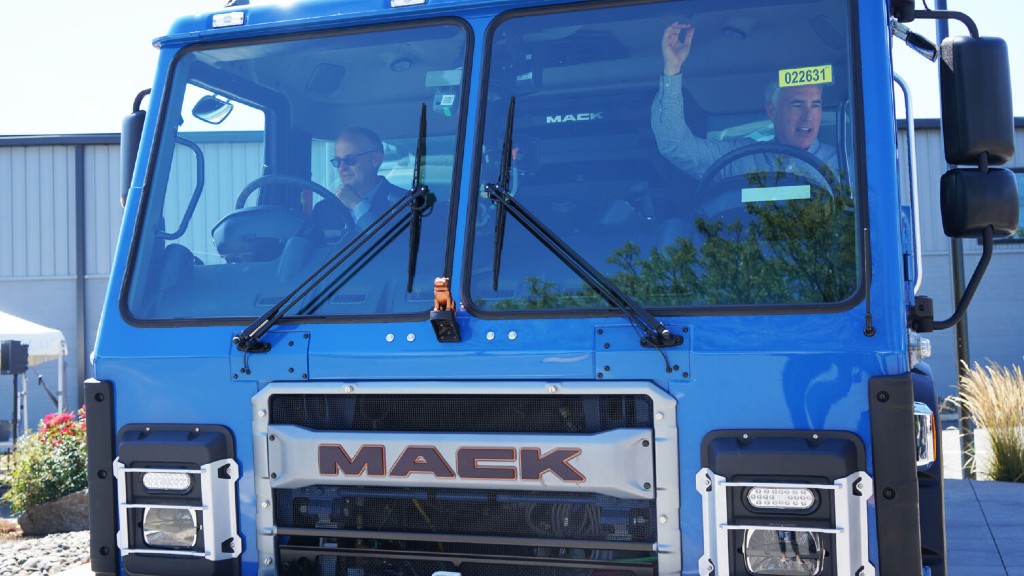 U.S. Senator test drives Mack electric collection vehicle at Lehigh Valley Operations facility