TEREX ENVIRONMENTAL EQUIPMENT EXPANDS DEALER COVERAGE IN NORTH AMERICA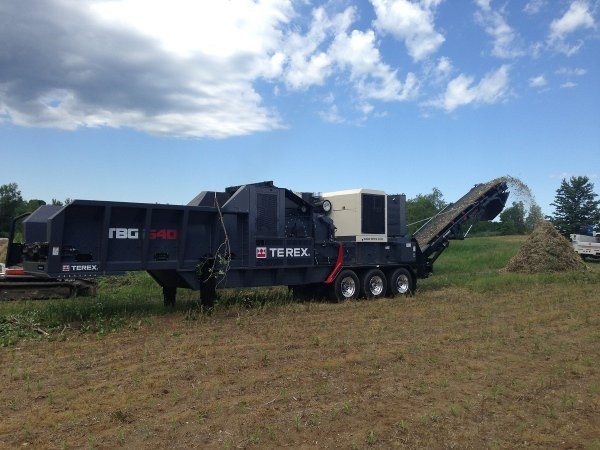 Terex Environmental Equipment (TEE) continues to expand its dealer network due to increased demand in growth. The company says they continue to experience growth in arborist and forestry products due to the expanded product portfolio offering. This has led to an expansion of the dealer network in North America.
"Ensuring that TEE delivers first class service and support to its expanding customer base is our primary concern. We have a robust selection process for our dealers to ensure that they are committed to our products. This in turn means that our customers continue to get best possible service and support available." said TEE Global Product Line Director, Martin Dummigan.
Terex Environmental Equipment's Welcomes New Dealers:
Somerville Equipment Representing Central New Jersey www.somerville-equipment.com
Key Equipment Representing Pennsylvania www.keyequipmentinc.com
J & B Tractor Representing Central Georgia, South Carolina www.m.jandbtractor.net
Buckeye Equipment Representing Ohio www.cobbrental.com
Latson Equipment Representing Texas www.latsonparts.com
Mechanical Right of Way Representing Missouri, Tennessee, Louisiana, Arkansas www.mrowec.com
Metro Arborist Supply Indianapolis www.treestuff.com
TEE's goal is to meet current and future market requirements. Offering excellent parts and service, as well as product availability, the partnership with the new dealers will enable TEE to focus on serving their customers' needs now and in the future.
www.terex.com/environmental-equipment
Terex Corporation is a diversified global manufacturer of a broad range of equipment that is focused on delivering reliable, customer driven solutions for many applications, including the construction, infrastructure, quarrying, mining, shipping, transportation, refining, energy, utility and manufacturing industries.
Terex reports in five business segments: Aerial Work Platforms, Construction, Cranes, Materials Handling and Port Solutions and Materials Processing. Terex offers financial products and services to assist in the acquisition of equipment through Terex Financial Services.