ISRI awards South Carolina Lt. Gov. Pamela Evette with 2023 Recycling Impact Award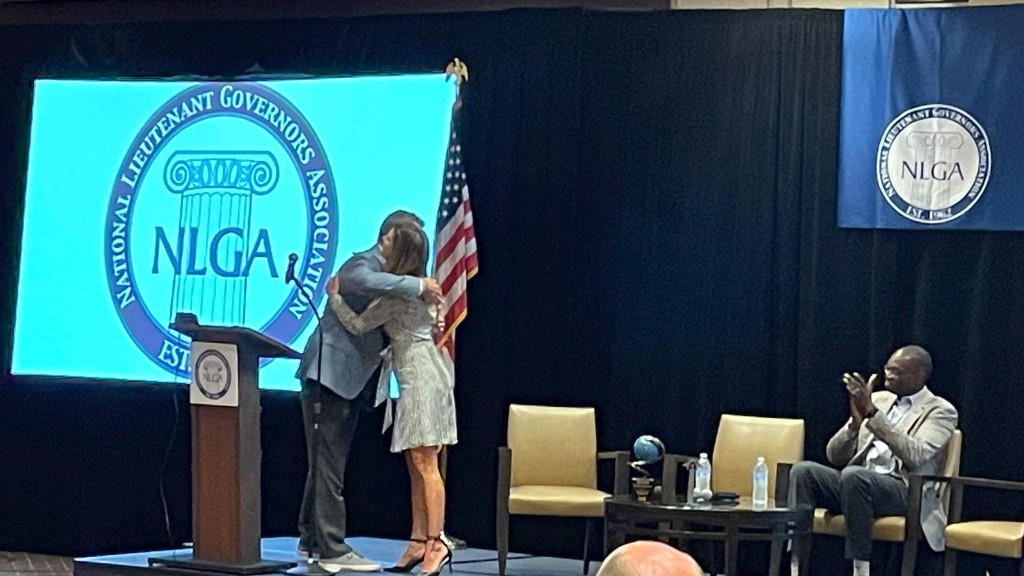 The Institute of Scrap Recycling Industries (ISRI) has awarded South Carolina Lt. Gov. Pamela Evette with the 2023 Recycling Impact Award.
The award, presented during the NLGA's 2023 annual meeting in Des Moines, Iowa, is presented annually by ISRI in partnership with the National Lieutenant Governors Association (NLGA), honouring a lieutenant governor demonstrating leadership in recycling, resource conservation, and sustainability in the U.S.
"Throughout her life, Lt. Governor Evette has been a champion of recycling initiatives, making an immeasurable impact on South Carolina," said ISRI President Robin Wiener. "A true steward of the recycled materials industry and a dedicated public servant, she has demonstrated leadership in support of policies that recognize how valuable, high-quality recycled materials can support America's sustainable supply chain. It is an honour to present her with the 2023 Recycling Impact Award, highlighting her contributions to critical recycling efforts."
The granddaughter of a steel mill worker, Lt. Gov. Evette learned early on about the recycled material industry's role as part of the global manufacturing supply chain. During her time in office, she has leaned on her experiences, along with her entrepreneurial background, to lead one of her key initiatives, 'Grab A Bag SC', a statewide effort encouraging communities across the state to pick up litter and recycle.
"This award serves as a collective reminder that every instance of recycling, regardless of its scale, truly impacts our communities and the pride we hold for them. Industries in our state count on recycled plastics this isn't just an environmental issue but also a business issue," said Lt. Gov. Pamela S. Evette. "I look forward to continuing to lead the charge against litter in South Carolina and hope this inspires others to take part in a recycling initiative in their community.
"The impact of our industry touches every aspect of life, from protecting the environment to ensuring the health of the manufacturing supply chain and supporting our communities through well-paying jobs," said Mark Fredrickson, ISRI member and area manager of the South Carolina-based Commercial Metals Company (CMC) who presented Lt. Gov. Evette with the award. "Lt. Gov. Evette understands the importance of recycled materials. We are grateful for her support of our industry and the core values of ISRI's member companies."