How the recycling industry can benefit from incoming SEC rules
Publicly listed companies will be required to include climate-related information about their operations as early as 2024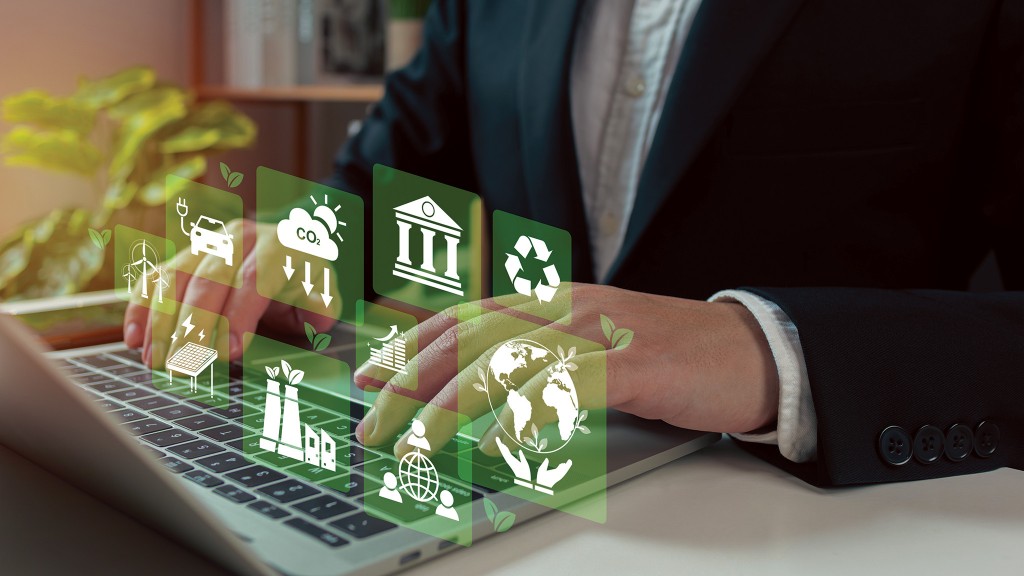 Back in April at ISRI's Annual Convention in Nashville, the Carbonhound team interviewed attendees, exhibitors, and anyone else who would give us their time about how much they knew about the climate impacts of the recycling industry.
Out of the more than 50 people we spoke with, only seven people could tell us about their company's carbon emissions, which wasn't surprising.
However, when asked if they were familiar with incoming SEC rules requiring all publicly listed companies (and their supply chains) to disclose their carbon emissions along with their 10-K forms starting in 2024, the interest level shifted.
In an industry driven by mandates, this reporting will quickly become required. The best part of this is that recyclers now have a once-in-a-lifetime opportunity to be financially rewarded for the critical work that they do when it comes to responsibly managing our waste. That's why we've put together a guide about the incoming SEC requirements - specifically for recyclers.
What are the SEC climate reporting rules?
Publicly listed companies operating in the U.S. under the Securities and Exchange Commission (SEC) will be required to include climate-related information about their business and supply chain operations, starting as early as 2024. This reporting requirement applies to all SEC registrants, including foreign companies, who submit annual and periodic reporting such as Form 10-K.
Climate-related information includes corporate greenhouse gas (GHG) emissions from their direct operations, but more importantly, companies will also be required to disclose ISO 14064-aligned supply chain information starting in 2024.
In most industries, the majority of carbon emissions are hidden upstream in corporate supply chains. From resource extraction to processing, and manufacturing to distribution, the SEC rules are proposed in a way that would require businesses to present a complete view of their climate impact.
How do these rules impact recycling?
If your processed materials end up in the products or processes of public companies, you will be asked to report your carbon emissions associated with materials that go to these customers by 2024 under these proposed rules.
In the context of OEMs and manufacturing more broadly, feedstock is a significant portion of any company's upstream carbon emissions - meaning there will likely be a high level of scrutiny put on your reporting.
Luckily for the industry, recycled feedstock has a smaller carbon footprint than virgin feedstock.
For those selling directly or indirectly to public companies, this reporting will require some mandatory work. If it's done properly, it presents a rare opportunity to reposition the industry as the climate leader it is through reliable carbon emissions reporting.
Apart from the mandatory use of this data, there are major benefits to recyclers who choose to use this information for a broader use.
How can recyclers make the most of these incoming rules?
Increase market share Roughly 90 percent of global GDP is publicly committed to net-zero targets by 2050, and it's a long-term growing market. These targets have been set knowing that companies will need to engage supply chains as a carbon reduction lever.
Most recycled content has a lower carbon footprint than virgin feedstock. The energy savings alone are significant across materials:
Recycled aluminum uses 95 percent less energy to produce than virgin aluminum.
Recycled copper uses 75 percent less energy to produce than virgin copper.
Recycled plastic uses 88 percent less energy to produce than virgin plastic.
Recycled glass uses 34 percent less energy to produce than virgin glass.
For companies looking to reduce their greenhouse gas emissions to net zero, the largest carbon contributors will be tackled first - in terms of manufacturers' upstream emissions, the largest carbon contributor is feedstock.
For decades, the recycling industry has faced a negative reputation despite the overall positive climate impact of the industry as a whole. Now with the renewed focus on climate transparency, this is a growth opportunity.
On the consumer side, 30 percent of CPG market growth was driven by sustainably marketed products and services recycled content labels are part of sustainable marketing. As this trend continues, more manufacturers will look to their suppliers for those climate credentials.
If companies don't jump on the climate bandwagon, they will be operating in a shrinking market.
Reduce employment costs Across industries, labour shortages have presented operational challenges to keep productivity up while maintaining safety and quality standards.
While quantifying your carbon emissions won't reduce the costs of labour or attract new talent, what you do with that data will. A recent survey by IBM found that 71 percent of employees and employment seekers say that environmentally sustainable companies are more attractive employers.
By using this carbon emission data to form a new brand story around sustainability, you won't just retain existing and attract new customers - you will also retain existing and attract new employees.
People want to work with companies that share core values with them. By showing that you understand and value the good work your teams do for the planet, you can revamp employee recruitment and engagement strategies to be more compelling.
Maintain and attract customers If you haven't already received carbon emissions requests from customers, you will within the next 6 to 12 months. This could even become a non-negotiable clause on contract renewals before your existing customers will renew for the next term.
As more regulations come online like the SEC rule and the B-15 guidance from the Office of the Superintendent of Financial Institutions (OSFI) in Canada stating that financial institutions such as banks, insurance companies, and other lenders will be required to report similar data, it's only a matter of months before this type of climate reporting becomes status quo.
Given these market signals, large and leading companies are already preparing their carbon emissions reporting and public disclosure documents. Companies that take early action will also quickly transition their virgin feedstock to recycled feedstock in anticipation of these disclosures.
By having your reporting ready ahead of these questions, you will be in a better position to not just maintain existing contracts, but also promptly compete for new contracts.
How can recyclers prepare for these questions?
If it's done manually, the process to prepare for these disclosures will be time-consuming.
The first step is to understand all of your possible emission sources based on your unique operations. These sources typically include electricity, building heating, and vehicle combustion to start.
Next, there are up to 15 additional carbon emission categories you'll need to mark as relevant or not relevant based on your specific operations, as outlined in the Greenhouse Gas Protocol guidance and ISO 14064 standards.
Once you have a full view of the emission sources that complete your upstream and direct emissions you will need to gather the relevant data and translate that data into carbon emissions.
Only then will you be able to generate reports aligned with Greenhouse Gas Protocol guidance and ISO 14064.
Luckily, there are both free and paid tools available to streamline this process. Free excel templates are a good start, but they don't provide verification-ready reporting.
Reporting tools like Carbonhound are configured specifically for the recycling industry by including expert support, automating data entry for verification, and providing custom reporting to save time and effort every time you need to respond to a customer request. Protect your contracts, tap into a growing market that you belong in, and reduce your cost of labour, all while meeting the requirements of the SEC.
Erin Andrews is the Climate Lead at Carbonhound, a carbon management software platform that measures, reduces, verifies, and markets carbon emissions.