Carton Council of North America and FPI grant helps fund opening of new Chicago MRF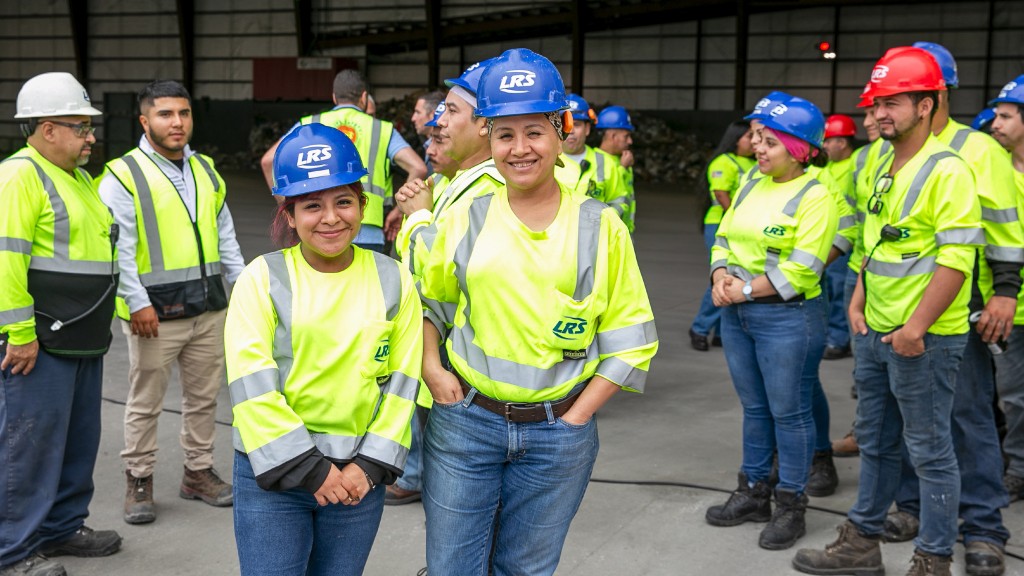 A new materials recovery facility (MRF) has opened in Chicago with equipment thanks to a collaborative grant from the Carton Council of North America and the Foodservice Packaging Institute (FPI). The opening of this facility, which will be operated by Lakeshore Recycling Systems (LRS), marks a significant milestone in enhancing recycling capabilities and promoting sustainable practices in the region.
This joint initiative comes in response to the growing demand for efficient recycling infrastructure. The new facility has been designed with advanced technologies and a new optical sorter to ensure the efficient sorting and processing of various recyclable materials. These materials include food packaging items such as paper cups, pizza boxes, food and beverage cartons, paper bags, polyethylene terephthalate (PET) and polypropylene (PP) cups, and aluminum foil food packaging. After entering the recycling system, these items are baled and primarily sent to recyclers located in the Great Lakes region where they transform the materials into new products, thus promoting the advancement of the circular economy.
"Collaboration is a cornerstone of the Carton Council's strategy. We are proud to work with the Foodservice Packaging Institute and Lakeshore Recycling Systems, contributing to more efficient infrastructure in the Chicago area," said Jason Pelz, vice president of recycling projects for the Carton Council. "When we partner with others who share our commitment to improving recycling, it's a win-win."
"We are excited about the opening of this new facility, which will play a crucial role in processing a wide array of foodservice packaging items," expressed Natha Dempsey, president of the Foodservice Packaging Institute. "We are thrilled to continue expanding recycling efforts in the region and drive innovation in waste management."
The facility's capabilities are optimized to handle the additional recyclable tons generated within the city and maximize the recovery of valuable resources, benefiting over one million residents in Chicago and surrounding communities.
"This new facility will enable us to provide enhanced waste management services and maximize recycling efforts, benefiting the community we proudly serve," said John Larsen, chief operating officer at LRS. "We are honoured to be part of this partnership that fosters sustainability and drives positive environmental impact."