LRS opens $50 million MRF in Chicago metropolitan area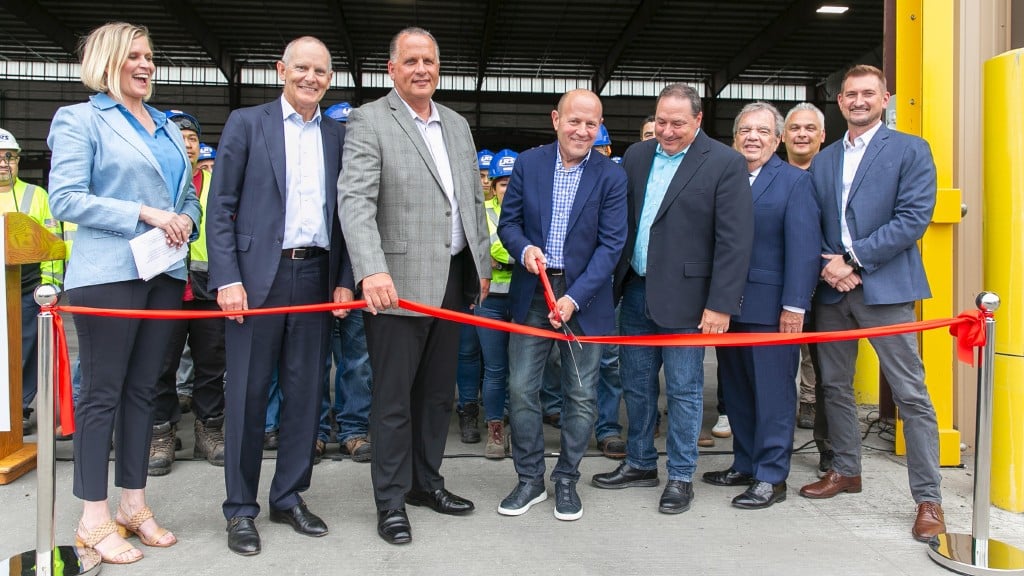 LRS has opened The Exchange, a new material recovery facility (MRF). The new facility is located in the Stockyards neighbourhood of Chicago. The Exchange has a processing capacity of 25 tons of recyclables per hour and plans for future expansion to 35 tons per hour. The facility will help enhance waste diversion efforts in the Chicago metropolitan area.
The facility – which is located within LRS' 25-acre eco-park and creates a centralized location to house over 140 waste and recycling trucks – is equipped to handle various types of waste, including single-stream recyclables, non-hazardous and non-special municipal solid waste (MSW), and other recyclable materials. It uses sorting equipment, including six optical sorters, a CP Group auger screen and three fire rover units, all managed by a team of 11. LRS says that The Exchange is projected to divert 224 million pounds of recyclables annually, resulting in thousands of tons of avoided CO2 emissions.
"Chicago is proud to welcome The Exchange facility, a new and technologically advanced recycling sorting facility within city limits that marks an important step in our journey toward sustainable waste management," said Department of Streets and Sanitation Commissioner Cole Stallard. "The Exchange builds efficiencies into our municipal recycling operations, helping us move closer to our waste diversion goals, and ultimately a cleaner, greener, and more resilient Chicago."
LRS is hosting a grand opening of The Exchange on August 9, 2023. The event includes a ribbon-cutting ceremony and a celebration.
The development of The Exchange was made possible through an investment of over $50 million, along with crucial capital support from a range of different investors, including Closed Loop Partners, a leading circular economy investment firm. In partnership with Closed Loop Partners, LRS aims to integrate new technologies into the facility and bolster potential end markets for recycled materials.
In addition to the grand opening of The Exchange, LRS has partnered with the City of Chicago, Department of Streets of Sanitation (DSS) to unveil the Blue Cart Recycling Map. The City's Blue Cart program provides bi-weekly recycling services via LRS and DSS trucks to single-family homes and multi-unit buildings with four or fewer units in Chicago. The Blue Cart Recycling Map shows the journey of Chicago's recycling and shares how and where material is sorted as well as tonnage data of recycled materials.