Lefort acquires hydraulic shear and baler manufacturer Copex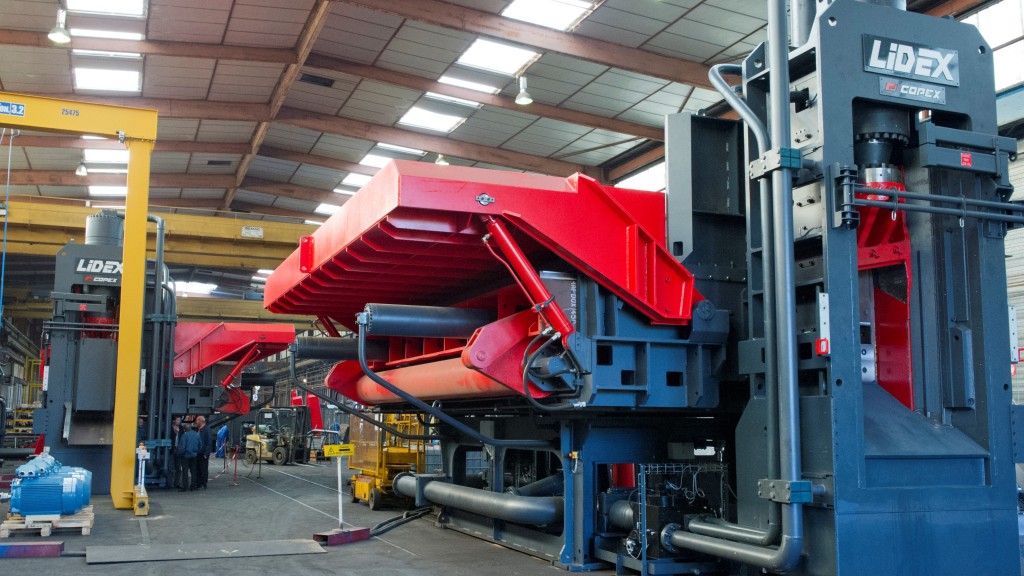 Metal recycling equipment manufacturer Lefort has acquired 100 percent of the capital of Copex S.A.
Copex, created in 1948, is based in Caudan, France, and specializes in the design and manufacturing of hydraulic shears and balers for the treatment of scrap metal, metals, and solid waste. Copex exports its equipment worldwide and meets specific and varied industrial needs such as nuclear dismantling, baling of agricultural plant fibres, and packaging of waste from wastewater.
Copex's skills and production capacity will provide Lefort with the opportunity to increase its activity and strengthen its local and international presence.
"I warmly welcome Copex and all its talented employees," says Alexandre Henkens, CEO of Lefort. "This operation is an important step for Lefort and enhances an invaluable heritage of knowledge and experience in the recycling industry. I am certain that we will benefit from this contribution".
"Since I took the helm of the company in 1998, I have devoted all my energy and passion to it," says Frédéric Malin, CEO of Copex. "Today, by deciding to associate the destiny of my company with that of Lefort, I see it as a tremendous outcome. Moreover, knowing the Lefort family since my beginnings in the industry, I had appreciated the technical solutions offered by their company as well as their working methods based on honesty, respect, and integrity; fundamental values that have always guided me in my life. I can therefore pass the torch to them serenely".
Copex will continue its operations from its industrial site in Caudan, under its own brand. Fawaz Ezzat takes over the general management of Copex with immediate effect. Since 2016, he held the position of managing director of Lefort France.
After the operation, the combined group will be approximately 300 people strong and will generate a turnover of €110+ million.