BPS container loading system helps expedite metal exports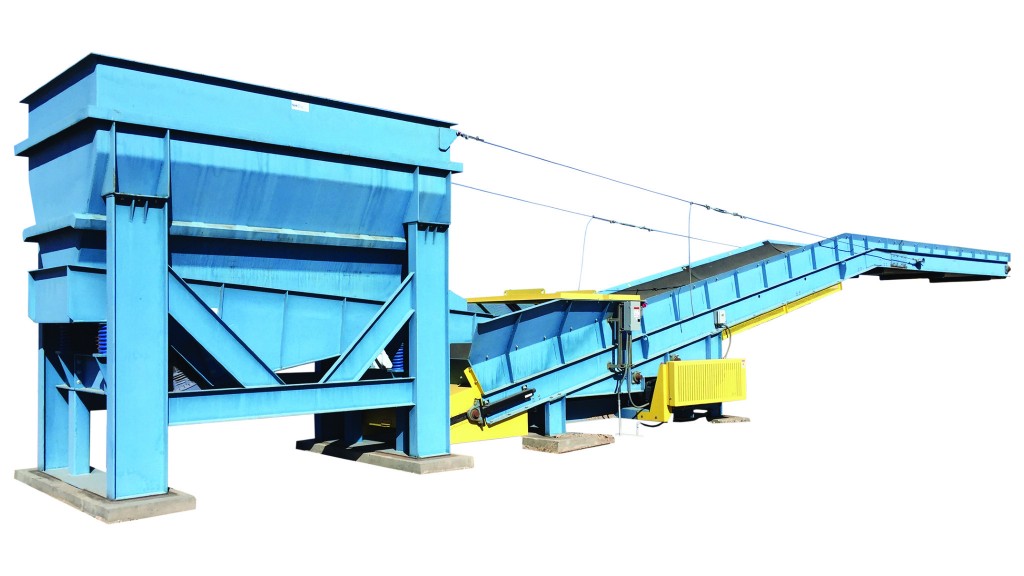 The BPS container loading system is able to load 20-foot and 40-foot shipping containers quickly for the export of ferrous and nonferrous metals. The three major components of this system are the vibratory hopper feeder, loading belt conveyor, and system controls.
The surge hopper is constructed of half-inch plate and has a holding capacity of approximately 15 cubic yards. The hopper includes a manually adjustable product flow control gate for the operator to control the product feed rate. The hopper and vibratory feeder share a common support base.
The cantilevered belt conveyor is engineered with a belt speed of 500 to 1000 FPM to allow for more material to stack up in the container. The loading operation is simple. A truck backs up to the conveyor allowing the conveyor to go inside the container. Then the operator starts the vibratory feeder and conveyor. As the container is loading, the truck driver slowly pulls forward, allowing the container to be loaded.
The BPS container loading system comes complete with system controls. The control package includes a VFD for both the vibratory feeder and the belt conveyor mounted in a NEMA 12/4 UL/cull-listed enclosure with all necessary operator functions. Load cells or a belt scale can be included as an option.
Company info
1071 Industrial Parkway North
Brunswick, OH
US, 44212

Website:
bpsvibes.com
Phone number:
330-220-1447
Read more