Intuitive AI simplifies recycling with its new generative AI platform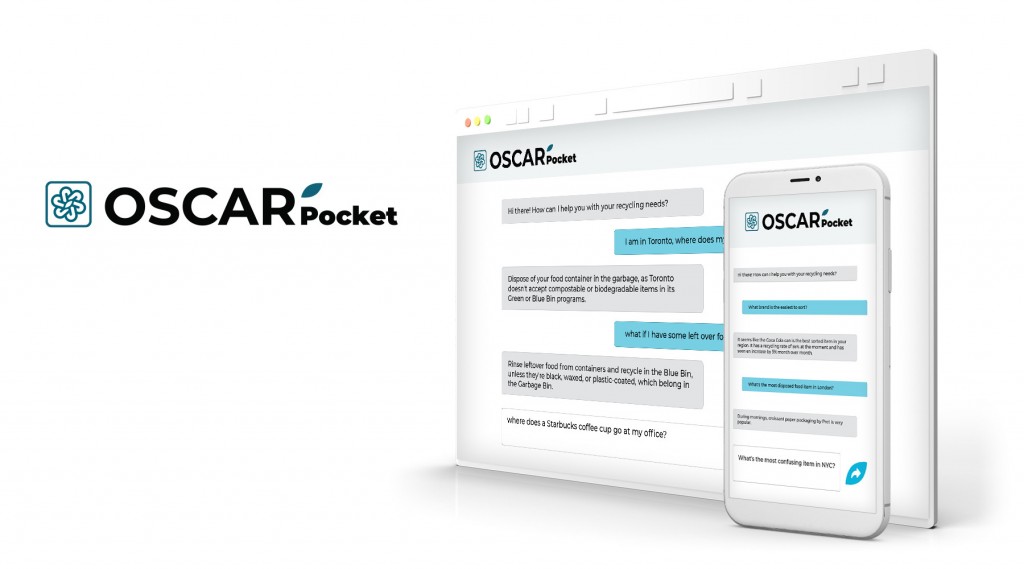 Intuitive AI has launched a beta version of Oscar Pocket, a generative AI platform that is capable of recognizing a product and providing an answer to consumers on how to properly dispose of it. Intuitive AI will launch the full version of Oscar Pocket soon.
The global waste management market was valued at $1.6 trillion in 2020, and Intuitive AI estimates that it costs global enterprises $300 billion largely due to ever-changing regulations, packaging materials, and lack of measurement tools to track how much waste is generated
It can be confusing for consumers to know how to sort their waste properly. Consumers know that it's important to properly manage their waste, but lack the knowledge of how to properly dispose of it. Intuitive AI aims to reduce that confusion. When someone visits a coffee shop, which bin should their empty cup go into? Intuitive AI says that it's estimated that less than 30 percent of people actually sort waste correctly.
"Everyone understands how important it is to manage our waste properly, but it's shocking to see the lack of tools or sensors in the industry to help with this. You can only manage what you can measure, and measuring waste has been made virtually impossible by those that currently manage it," said Hassan Murad, co-founder and CEO of Intuitive AI. "We've always wanted to make waste sorting and knowledge accessible across the world for the average consumer and with Oscar Pocket this is what we're actually doing. Oscar Pocket is like Siri, Google, or ChatGPT but for reducing your waste, getting better at composting, finding the best way to dispose of your electronics, or getting tips on living a zero-waste lifestyle."
Oscar Pocket builds on Intuitive AI's Oscar Platform by augmenting its real-time trash detection capabilities with generative AI that is capable of recognizing a product and providing a simple answer on how to properly dispose of it. By clarifying how the trash should be sorted before the object is thrown away, Intuitive AI eliminates the guesswork.
"Waste minimization extends to every stage of our operations – from what we purchase and serve to our overall dining and guest experience," said Hugo Henri, head of international technology innovation at Aramark. "Thanks to our partnership with Intuitive AI and their Oscar Platform, we're reducing our environmental footprint, demonstrating our commitment to sustainability while creating a fun and exciting experience for our clients across six countries in North America, Europe, Asia, and South America."