Wastequip upgrades apartment compactor options with increased compatibility, ease of use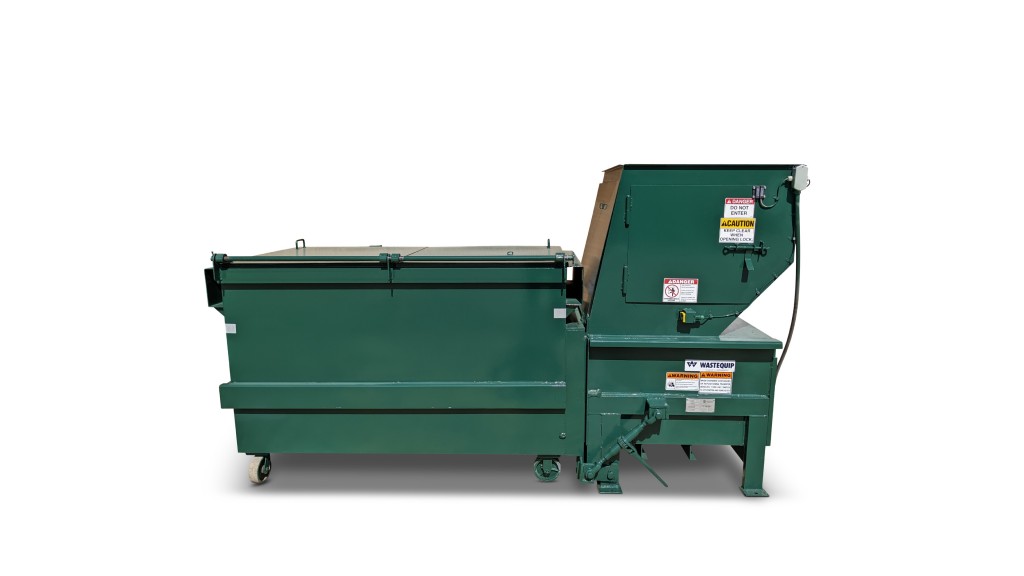 Wastequip has upgraded its full line of compactors to include a smaller footprint option with upgraded safety and connectivity features. These new options will be available through distributors or directly through Wastequip.
Wastequip's newest stationary compactor design offers compaction in a smaller overall footprint and shorter feeder chute, making it ideal for tight spaces. Its new one-side ratchet latch system allows for connection to nearly any brand or model equipment, enabling easy in-field latch change-outs while avoiding the mess caused by possible connection gaps. Other features include a lighter lid to increase operator comfort, a laser eye sensor to monitor the contents of the hopper and automatically cycle the compactor as needed, a simplified control panel and reduced key functions, and a manual forward button that allows the user to move the ram forward to clear jams.
This new product builds upon the Opti-Pak vertical compactor series launched in 2022 for hospitality and commercial applications.
"Our Wastequip product engineers and sales teams are committed to engaging with and really listening to our customers and prospects to determine what they really need and adjust our offerings accordingly," says Nick Daddabbo, director of product management at Wastequip. "We've examined every aspect of our previous models and what's available from our competitors to design and manufacture what we believe to be the best small footprint apartment compactor available today, and we encourage anyone in the market for one to reach out to one of our sales team members for more information."