5 things to consider before you invest in robotic sorting technology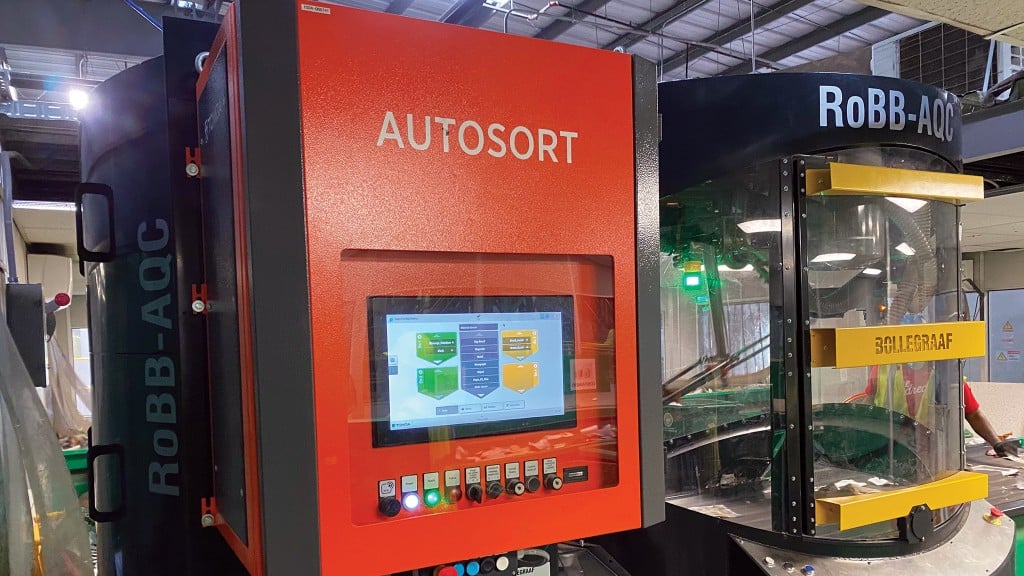 When talking about recycling plant upgrades, robotic sorting is one of the hottest topics out there. If you're in the market for new technology, such as a robotic sorter, make sure you first optimize your operation to maximize the utilization and capability of the robotic sorter. The key to a robotic sorter – or any technology – becoming a successful addition to your operation is properly preparing the material that you feed to that technology.
Van Dyk's experts travel week in and week out visiting materials recovery facilities all over the U.S. and Canada. We see first hand the challenges that these sites face: highly contaminated inbound material streams, inbound stream changes (light-weighting, reduction of ONP, increase of film and trash), high maintenance costs, increasing end product quality demands, maintaining a safe working environment, and sorter labour issues (finding willing candidates and getting them to show up every day). Today's MRFs are feeling the brunt of the squeeze.
Before investing in a robotic sorting solution, take a look at all parts of your operation. Know that in order to reap the benefits of incorporating a robotic sorter into your business, you need to ensure that your material is properly sorted, separated, and singulated before reaching the robot. Robotic machines on a waste sorting line like to be fed a steady diet of consistent material all on a single layer. If possible, it should be consistent in size with fines removed and similar in shape, rigidity, and density. If the material is piled up, the robotic sorting machine can't see through the burden depth. If the robot can't see it, it can't sort it.
Here are five areas of your operation that should be optimized before adding a robotic sorter in your next retrofit:
1. Is your system excelling at paper/container separation?
Mechanical screens are still an important part of an MRF for screening and separating material into different fraction sizes. They size the material into different fractions and separate 2D material from 3D (paper from containers), sending a target fraction on for further sorting, such as by robotic equipment.
If your screen is not spaced properly to separate these materials, or keeps getting clogged by film bags, you will not be feeding your robot that steady diet. In the last few years, screens have been greatly improved. Van Dyk and many other suppliers now offer non-wrapping screens that properly size material and prevent film bags from wrapping around their shafts.
2. Are you stabilizing materials on the belt to prevent floating?
Adding a wind tunnel to an acceleration conveyor is a good way to help process light materials at a higher throughput. Typically, light sheet paper and film starts to fly up and drift when a conveyor speed approaches 550 to 600 feet per minute. A wind tunnel added to an acceleration conveyor applies airflow at the same speed as the conveyor to stabilize the light floating materials and allow the acceleration conveyor to operate at higher rates of speed (upward of 800 to 1,000 feet per minute).
Recovery rates will rise while accuracy is maintained or even improved. All of this will continue improving your material separation as it goes down your sorting line so that material is pre-sorted as much as possible by the time it reaches your robotic sorter. Remember, the better the material is prepared, the better your robot will sort.
3. Do you have a container cleanup device?
An elliptical or ballistic separator (not unlike the elliptical trainer that you might see at your local gym) performs highly accurate separation of 2D and 3D materials. Paddles "walk" two-dimensional objects over the screen (items like film bags and light sheet paper). Items with rigidity (bottles, cans, 3D cardboard) bounce backwards. Also, the paddles have true two-inch holes in them to allow the last bit of glass fines to fall through. With minimal maintenance and no star changing required, the elliptical separator is ideal for the final cleanup or polishing of the container line.
If you plan to have a robot sorting on container quality control, make sure you are starting with a clean container fraction headed off to the container sorting line. If you aren't, that robotic sorter is going to have a tough time wading through an inconsistent stream of waste items.
4. Are your conveyors properly sequenced?
Conveyor belts and sequencing play a large role in the success of any sorting device, including robotic sorters. Why? The goal, again, is to get the material to a single layer to give the robotic separation device a chance to succeed. There are some conveyor sequencing methods that can thin out material:
Place two conveyors in succession and set them at different speeds.
Use wider transfer conveyors directly prior to the robotic sorter.
Use proper cleats on inclining conveyors that help space material and don't clump it together.
Whenever possible, feed subsequent conveyors in line instead of at 90-degree angles.
Have all conveyors on variable speed drives to give maximum flexibility to properly sequence the conveyors.
These are all small details, but they can be the difference between your robotic sorting solution performing at its best or its worst.
5. Is the material spread out across the width of the belt?
If your system has the extra height needed, a vibratory feeder or a disc spreader could be the perfect tool to help spread the material across a wide belt for single-layer coverage to the robotic sorter. If you have a narrower incline conveyor dropping material onto a wider acceleration conveyor, this could be a problem. The material will not get spread across the full width of the acceleration conveyor and the robotic sorter may struggle with clumps of material. A vibratory feeder or disc spreader fans the material as it drops and provides even distribution across the full width of the acceleration conveyor.
Mark Neitzey is the director of sales at Van Dyk Recycling Solutions.
Company info
360 Dr. Martin Luther King Jr. Drive
Norwalk, CT
US, 06854

Website:
vdrs.com
Read more
Related Articles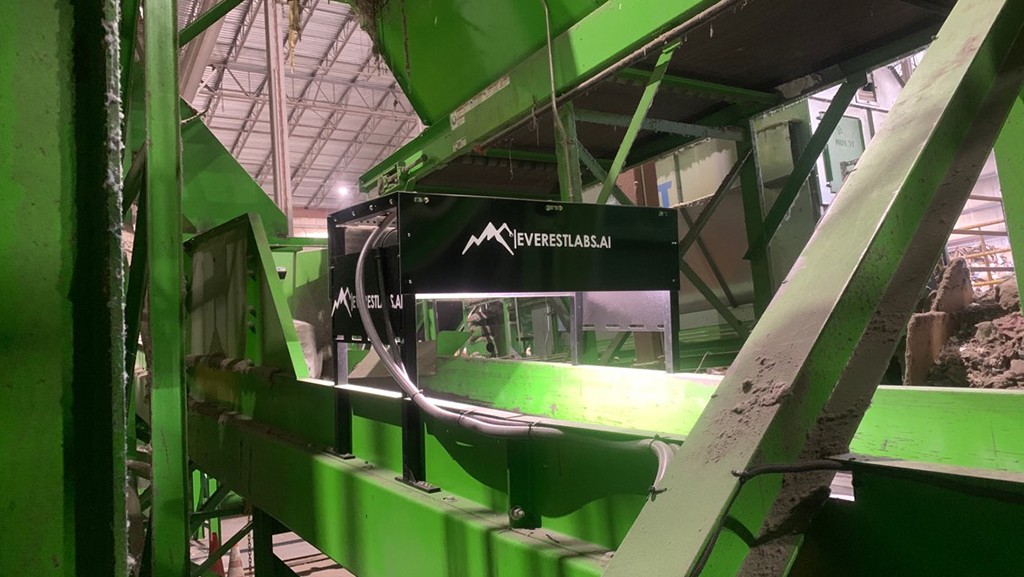 Sims Municipal Recycling to install eight EverestLabs robotic sorting cells in New York City MRF