Ascend Elements opens its first commercial-scale lithium-ion battery recycling facility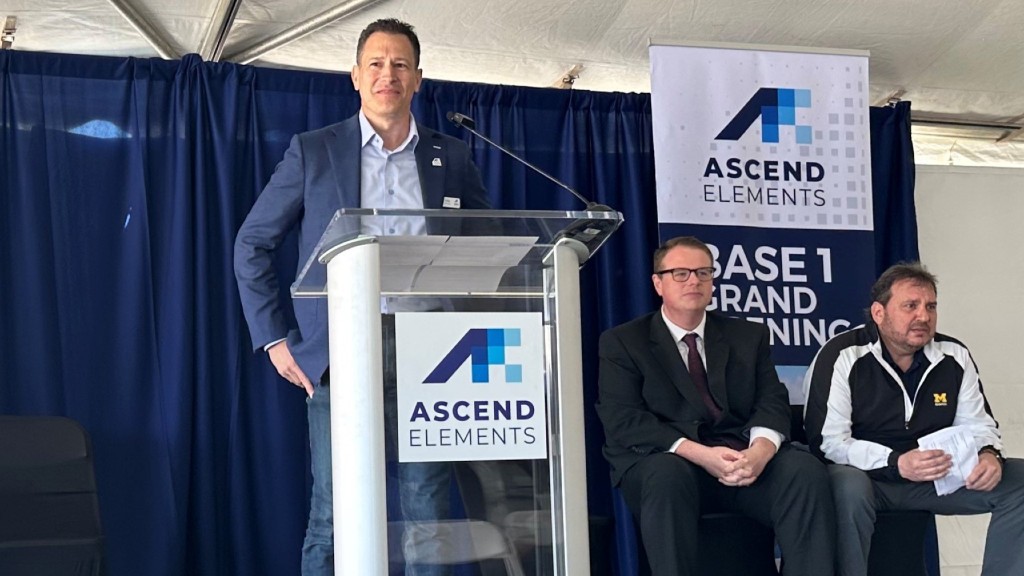 Ascend Elements has opened the first of its commercial-scale lithium-ion battery recycling facilities. Located in Covington, Georgia, the $50 million Base 1 facility is one of the largest electric vehicle battery recycling facilities in North America. As demand for electric vehicles increases, lithium-ion battery recycling is becoming an increasingly important part of the EV battery materials supply chain.
The facility began partial operations in August 2022 and now has an annual capacity to process 30,000 metric tons of used lithium-ion batteries and manufacturing scrap – equal to 70,000 electric vehicle batteries per year.
"This facility is an important part of America's EV battery infrastructure, and this is just the start," says Ascend Elements CEO Mike O'Kronley. "As an industry, we need to continue building our closed-loop battery materials supply chain to make electric vehicle batteries cleaner and more sustainable."
Ascend Elements recovers up to 98 percent of the critical battery metals in used electric vehicle batteries and gigafactory manufacturing scrap. By recycling used lithium-ion batteries and scrap with its Hydro-to-Cathode process, Ascend Elements can reduce the carbon footprint of new electric vehicle battery cathode materials by up to 90 percent.
The facility is powered by renewable energy and features onsite wastewater recycling and treatment systems. The facility currently employs about 100 team members, and the company plans to increase its headcount to 185 by 2024.
Related Articles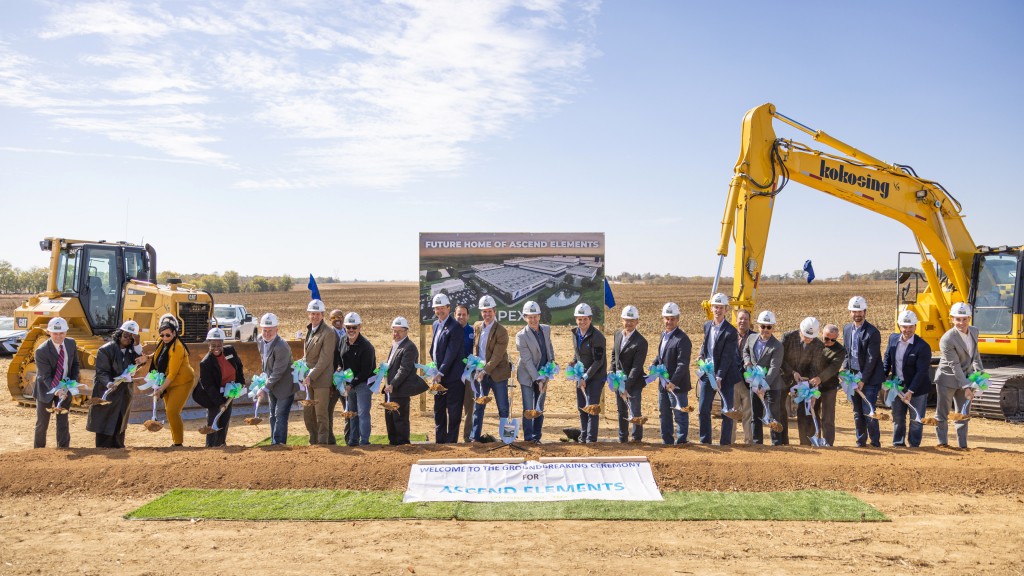 Ascend Elements begins construction of EV battery material manufacturing facility in Kentucky