Recycleye's $17 million in Series A funding to help enable scaling of sorting technology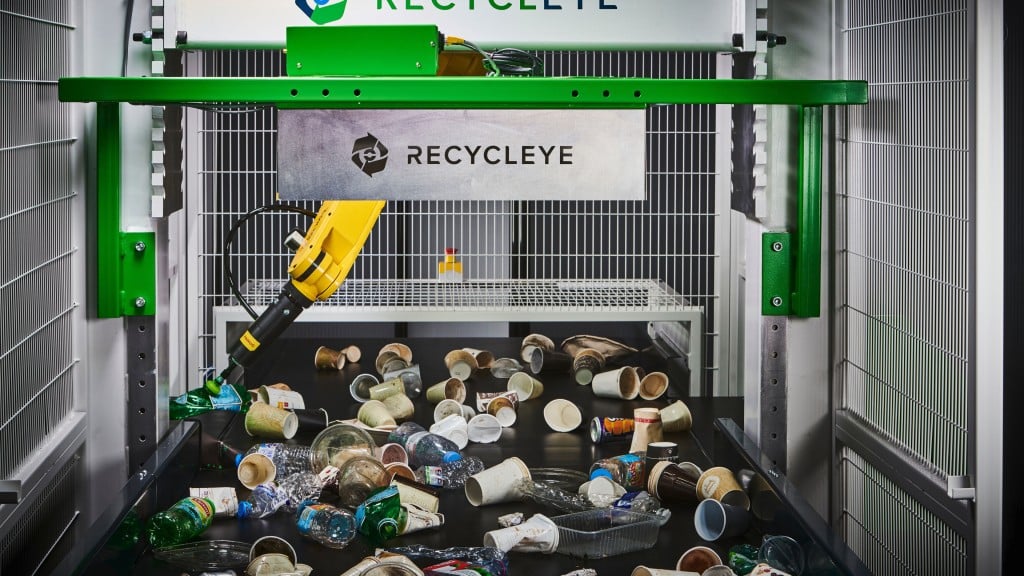 Recycleye has raised $17 million in a Series A financing round, led by deep-tech venture capital firm DCVC.
Recycleye uses AI-powered waste-picking robots to lower the cost of sorting materials. The sorting technology helps deliver essential data for decision-making in a material recovery facility (MRF). The new investment will be used to further improve the uncommon accuracy of Recycleye's sorting.
DCVC led the funding round, with existing investors increasing their stakes. Promus Ventures, Playfair Capital, MMC Ventures, Creator Fund, and Atypical were joined by new Madrid-based investors Seaya Andromeda. The series A funding follows $5 million previously raised in 2021 and $2.6 million secured to date in European and U.K. government innovation funding.
Recycleye's technology combines computer vision and robotics to pick with more consistent accuracy than a human. Using proprietary AI models, the robot "sees" waste and is trained to pick an unlimited number of material classes such as plastics, aluminum, paper, and cardboard.
Objects are scanned and identified at 60 frames per second. Each item is seen on average 30 times as it passes along the conveyor belt.
Recycleye was developed for use with the waste generated by households and businesses, and is able to pick up to 33,000 items per robot over a 10-hour shift while capturing compositional data to enable strategic decisions by plant managers. Recycleye is working with a growing number of waste management companies facing the two-fold challenge of labour shortages and increased costs while responding to growing demand for quality recyclates.
"At FCC, we believe in being forward-thinking, so investing in the latest waste sorting technology was an obvious choice," says Rory Brien, general manager of FCC for re3, in Reading, England. "Recycleye Robotics is delivering the consistent purity in sorted material and reliable data that we need to run an effective facility".
Many materials cost more to sort than they are worth and are therefore downcycled: in 2022, the OECD reported that only nine percent of plastic has ever been recycled, with around 50 percent going to landfills. Changing this wasteful and environmentally damaging dynamic, seen across a range of materials, presents a tremendous business opportunity.
A small team of Recycleye engineers is able to retrofit the company's technology into existing sorting facilities, and over a weekend if needed to minimize plant downtime. Installed at the end of the sorting process, Recycleye robot models can pick contaminants and valuable objects, depending on client requirements, both of which may have been missed earlier in a plant's sorting process.
Recycleye was co-founded in 2019 by CEO Victor Dewulf and CTO Peter Hedley, and its technology is installed in facilities in England, Ireland, Scotland, Germany, Australia, the U.S., and France, with multiple robot orders confirmed in Italy and Belgium.
The Recycleye team has grown to 33 experts and includes graduates of Cambridge, Caltech, Imperial College London, and the Universities of Bath, Warwick, Cardiff, Sheffield, and Southampton. The team boasts a wealth of experience in software, machine learning, robotics, engineering, project management, technical sales, HR, and marketing, drawn from sectors including oil and gas, energy, telecoms, and technology.
"We believe that waste does not exist, only materials in the wrong place," says Hedley. "Our mission is to provide intelligent sorting technology that delivers dramatic financial and environmental returns to the global management of waste. This new investment will help us to further fine-tune our world-leading solutions, underpinned by the solid maintenance network our clients need to generate more output value."
"The opportunity for applying AI waste sorting technology to the global waste management sector is staggering, even when only 8 percent of waste is currently recycled," adds Dewulf. "With this investment, we can scale our operations to target a market which we estimate to have a SAM of $114 billion globally today, but with the potential to increase by 14 times to $1.6 trillion when the cost of sorting is reduced".
Related Articles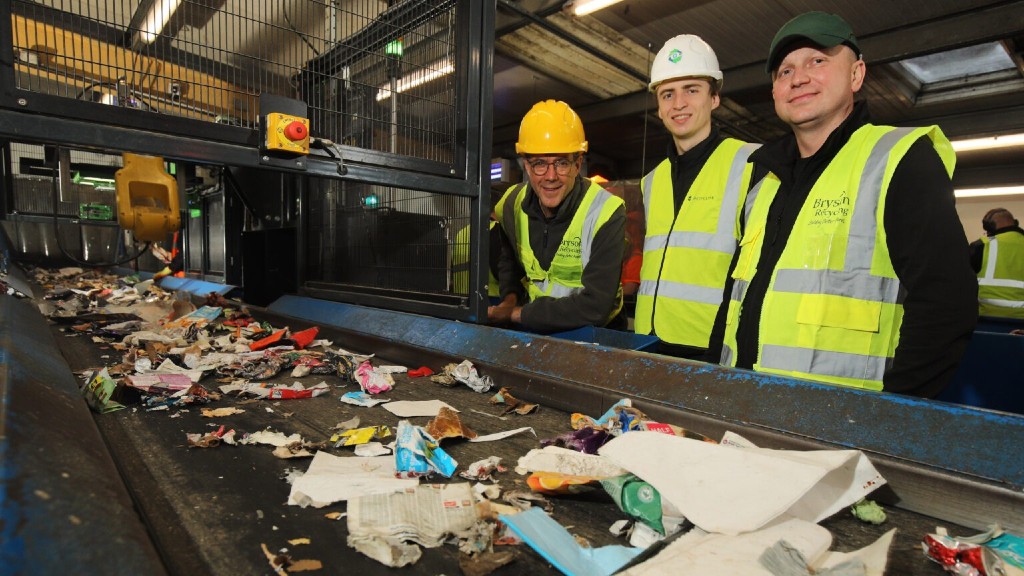 Bryson Recycling installs AI-driven waste sorting robot with Recycleye to increase recycling automation