How Bunting's high-frequency eddy current separator helps mitigate contamination in plastics recycling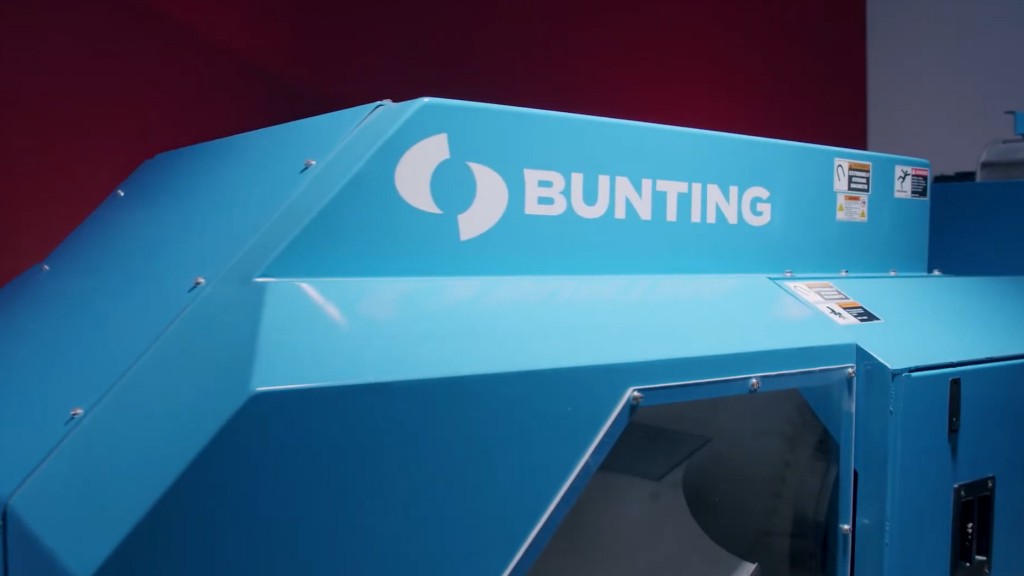 A plastics recycler turned to Bunting to solve a costly dilemma. The company shreds millions of plastic bottles every day to make PET (polyethylene terephthalate) flake. The clean flake will ultimately be sold to injection moulding companies. However, too much metal contamination was found in their feed material and metal detectors were rejecting more than 2,500 pounds of PET flake per day. That's anywhere from $200 to $500 per ton per day going to waste.
The plastics recycler determined adding Bunting's high-frequency eddy current separator (HFEC) would remove shredded aluminum and other contaminants before it reaches the metal detector. The HFEC utilizes magnetic forces to repel non-ferrous metals and increase separation from non-conductive materials. This helps plastics recyclers achieve the cleanest plastic flake possible.
Bunting's HFEC uses a magnetic rotor design that provides a strong gauss level. This enhances the eddy current field intensity and results in greater separation of small metallic particles from plastics. The HFEC is available in three widths: one metre, 1.5 metres, and two metres, allowing for the optimization of the unit to the flow rate and product mix.
Related Articles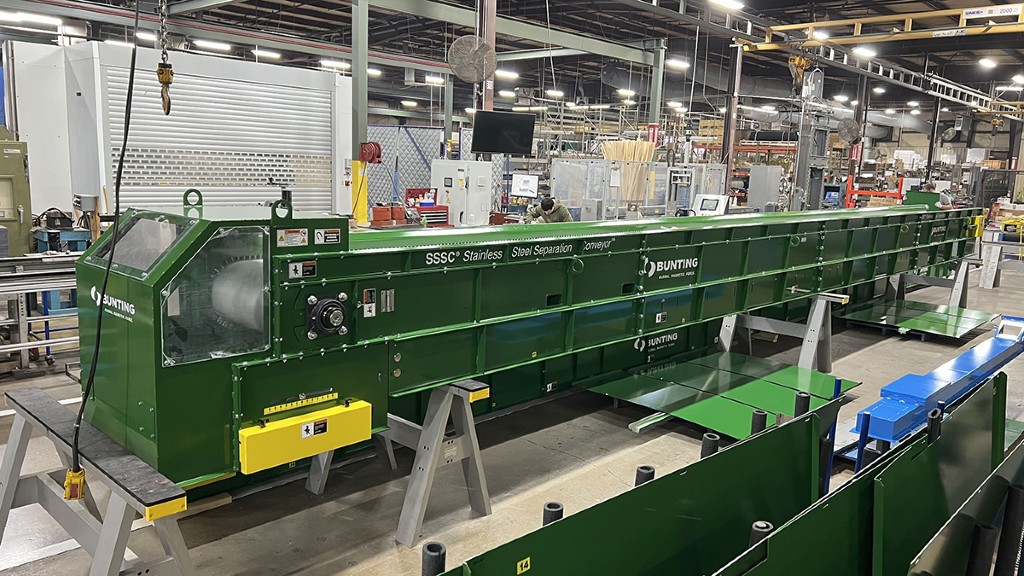 Bunting builds company's longest stainless steel separation conveyor for recycler in North Carolina