Seven new releases from IFAT 2022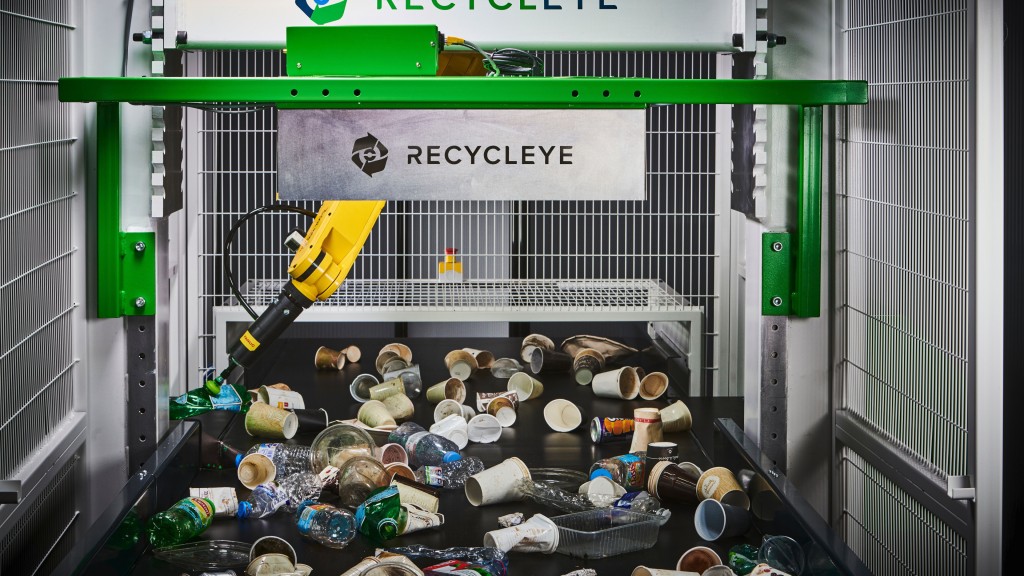 Taking place in Munich, this year's IFAT trade fair set the stage for companies looking to show off innovative advancements in recycling and waste management solutions. Below are seven brand-new technologies that were released at IFAT 2022.
Recycleye Robotics
Recycleye has brought its AI-powered computer vision system and robotic picking technology to the international waste management industry. Recycleye has installed more than 12 systems that have achieved significant results to date, including up to 55 successful picks per minute, less than one percent contamination, and an increase in output volume of target material by 12 percent at some sites. By leveraging this technology, global waste sorting processes could sort to higher granularities with more efficiency, extracting valuable recyclates such as food-grade PET from residual lines. This would lower the cost of waste sorting, whilst increasing the profit margins on resale bales due to the higher purity of materials.
Komptech
Kompech's screening and shredding range now includes three more machines. The Multistar L3 star screen is the third generation of the Multistar line and uses a cleaning system for ideal separation, even with wet materials. The Laceroa 8010 shredder is suitable for biomass and construction waste recycling with an opening feed that measures at 760 by 1,520 millimetres and includes a 5-metre discharge height. The Terminator 5200 direct SL is a stationary, electrically driven machine that features stepless speed control. The electric drive allows for efficient power transmission to the shredding drum.
TANA
TANA has expanded its product range with the introduction of a new shredder model and a new type of disc screen. The TANA 220DTeco shredder is capable of handling municipal solid waste, construction and demolition waste, wood waste, and solid recovered fuel. The new TANA X553T disc screen features a modular screening table which makes it possible to adjust it to the desired particle size in just 15 minutes and can screen material into two different fractions. The new shredder and disc screen form an ideal machine chain, as they can process the same waste types at the same speed. The disc screen also has a large hopper that makes it possible to feed the machine with a wheeled loader.
McCloskey Environmental
McCloskey Environmental's new ESS-300 single shaft shredder is the latest entry into the company's product line. Building on the design of the ES-250, this single shaft primary shredder has a line-up of features aimed at boosting productivity and can be used as a secondary shredder in order to transform waste into energy.
The ESS-300 uses a 33 knife rotor with replaceable cutting tips on the hydraulically driven single shaft giving the machine longevity and reducing downtime. Additionally, a quick change in mesh, accessible from the side opening of the chamber, allows the machine to process and size a wide variety of materials.
SENNEBOGEN
SENNEBOGEN's 817 Electro Battery mobile electric material handler is the first model in the company's new range. According to SENNEBOGEN, the battery-powered material handler saves an average of 31,800 kg of carbon dioxide annually compared to its diesel-powered counterparts. When connected to power, the machine automatically uses the wired power supply to operate. If more power is supplied to the machine than it consumes, the excess energy is used to charge the batteries which allow for working times of up to six hours without recharging. In the future, battery-powered options will be available for the entire range of electric equipment ranging from models 817 to 825.
Lindner
Lindner has expanded its shredding product range and safety systems with the introduction of new shredders and a fire prevention system. The Urraco 4000 shredder comes with diesel or electric drive options and features a 2,000 mm shaft length. Lindner's Komet Series 3 pre shredder uses an automatic belt tensioning system to provide a constant power transmission, while compressed air protects the drive unit from contaminates. Meanwhile, the fire protection system helps ensure that batteries do not catch on fire during the shredding process. An infrared sensor detects the internal temperature and sprays a cooling mist when temperatures rise.
REDWAVE
REDWAVE has developed an updated version of its XRF sorting machine that features an increased x-ray fluorescence (XRF) signal intensity, allowing more efficient material identification. The machine also identifies and recovers materials based on their chemical composition, while other technical and design updates have been made to increase the machine's overall efficiency.
REDWAVE has also introduced REDWAVE mate, a digital sorting assistant which collects data and quality measurements during the processing of secondary materials. The assistant can operate on a whole sorting plant or on several machines and comes standard on all XRF sorting machines.
Related Articles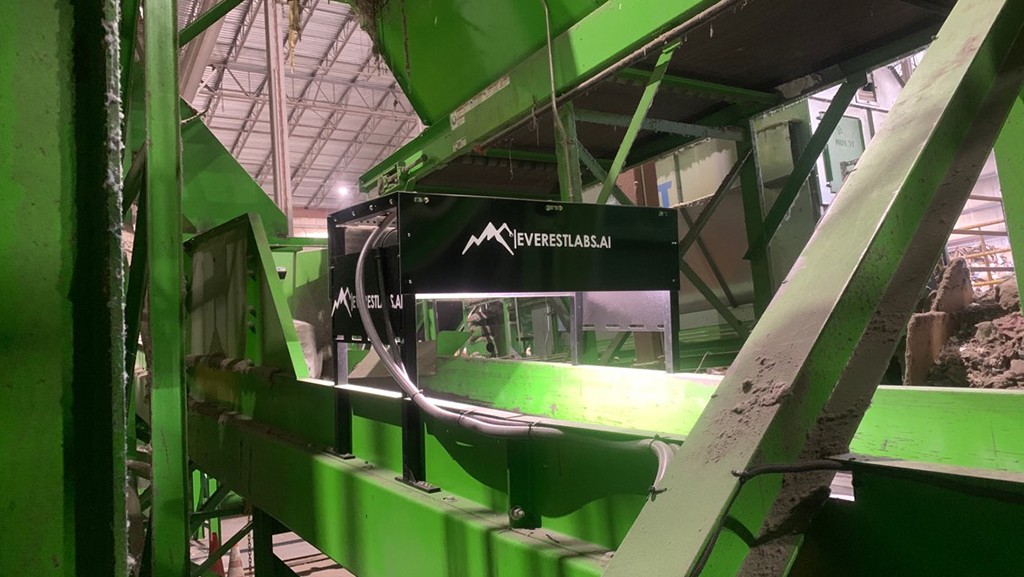 Sims Municipal Recycling to install eight EverestLabs robotic sorting cells in New York City MRF