City of Birmingham launches trial of zero-emission electric collection truck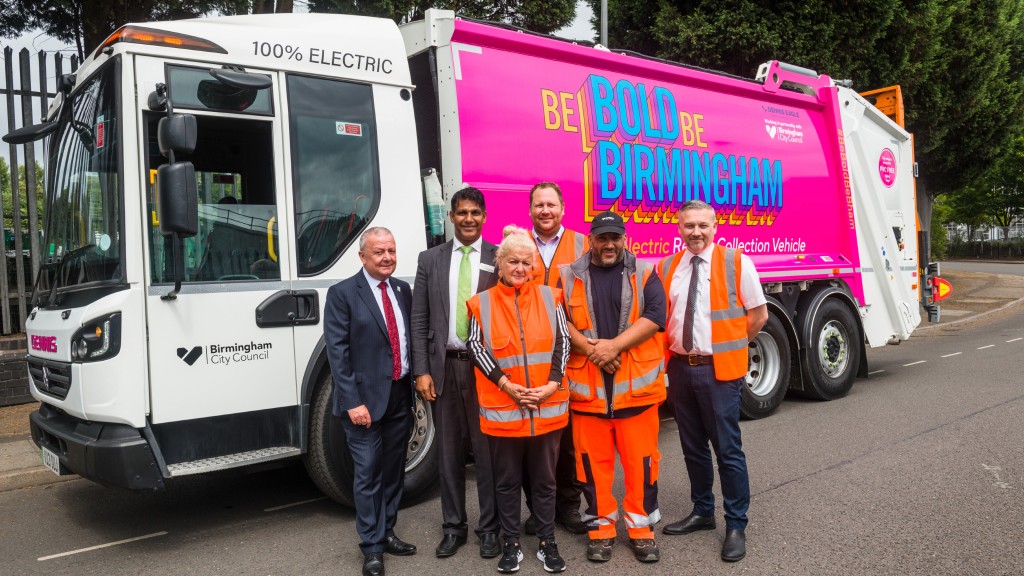 In a bid to combat climate change and air pollution, Birmingham City Council – one of the U.K.'s largest local authorities – has taken its first eCollect on trial.
It will operate in the city's Clean Air Zone for three weeks until August 12 collecting waste and recycling material from the city centre.
While doing so, it will produce no harmful nitrogen oxide gases, microparticles, and CO2. It won't incur a charge for entering the city's Clean Air Zone which was introduced by the council in June 2021 with a strict ruling that its own vehicles would not be exempt from the charge.
The all-electric eCollect is much quieter than conventional vehicles and will cause far less disturbance in the city centre where people live and work but also come to enjoy the city's retail, entertainment, and hospitality sectors.
"Birmingham is making the bold transition to zero-emissions operations to help combat climate change and to create clean air for people who live, work, or visit here," says Cllr Majid Mahmood, cabinet member for environment at Birmingham City Council. "We know of the benefits that electric vehicles bring and we can now look more closely at how this vehicle performs and what it can deliver."
As well as the Clean Air Zone, the council declared a climate emergency in 2019 and aims to be carbon neutral by 2030 or as soon as it can reasonably make that transition.
"We are delighted to be able to help our near-neighbours in Birmingham trial our all-electric vehicle," says Dennis Eagle Sales and Marketing Director Richard Taylor. "We already have a close working relationship with the council and have many other ties to the city too, including through our suppliers and staff who live there, so we're keen to help them reach their zero-emissions goals."