Miami-Dade County purchases Mack Trucks electric collection vehicle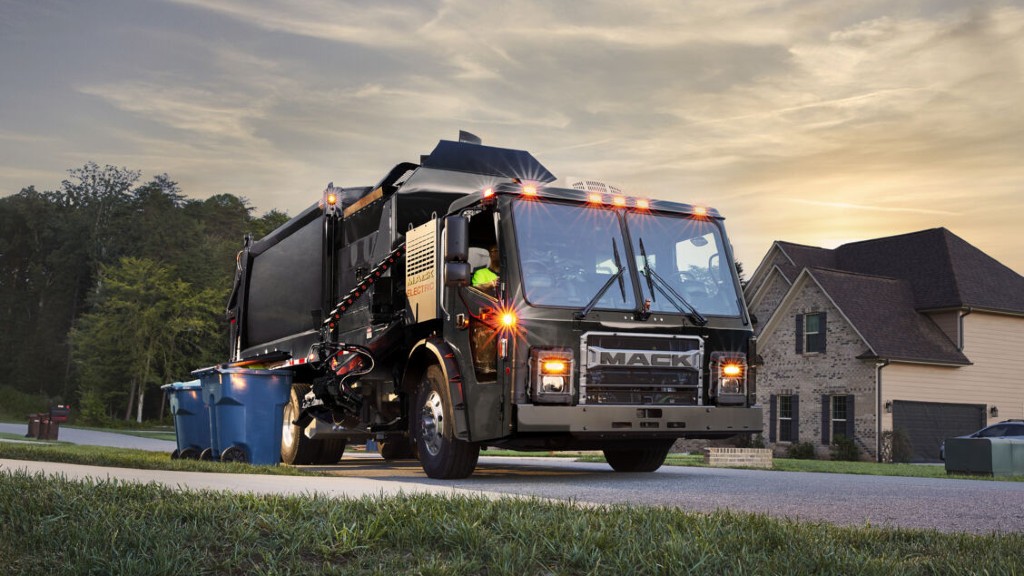 Miami-Dade County, Florida has purchased a Mack LR Electric collection vehicle, the first heavy-duty electric vehicle to be added to its fleet. The Miami-Dade LR Electric is being shown at WasteExpo 2022.
The Miami-Dade LR Electric vehicle is fitted with a Labrie body. Nextran will service and support the vehicle.
"We applaud Miami-Dade County for its efforts to transition a part of its fleet to electric vehicles with the Mack LR Electric truck," said Jonathan Randall, Mack Trucks senior vice president of sales and commercial operations. "The Mack LR exemplifies Mack's commitment to sustainable transportation solutions. The LR Electric produces zero emissions and will help Miami-Dade reduce its environmental footprint, while also greatly improving the quietness of refuse collection."
The LR Electric model will be used in residential route collection for Miami-Dade County, which has a population of 2.8 million. Miami-Dade County Department of Solid Waste Management services homes in a 320 square-mile area.
"We are extremely excited about adding our very first electric truck to our solid waste collection fleet to help us reduce emissions and reach our climate action goals," said Miami-Dade County Mayor Daniella Levine Cava. "Miami-Dade County is fully committed to climate action, and this is the perfect example of how we are investing in innovative, energy-efficient alternatives that allow us to continue providing the best service to our residents while also protecting the environment."
The next generation Mack LR Electric model offers 42 percent more energy and a standard 376kWh total battery capacity for an increased range between charges. Twin electric motors produce 448 continuous horsepower and a 4,051 lb.-ft. of peak torque output from zero RPM.
The facility, owned by the Miami-Dade County Department of Solid Waste Management, creates enough electricity from the waste collected in the County to supply its own needs, as well as to generate revenue for the county.
"The Mack LR Electric vehicle will be powered by the garbage it collects," said Danny Diaz, director of fleet management for the Miami-Dade County Department of Solid Waste. "We are closely monitoring electric vehicles, and we plan to purchase more – especially when you factor in the savings on fuel and maintenance."
The Mack LR Electric may be fitted with equipment bodies from numerous manufacturers based on the unique needs of each Mack customer. The same driver/passenger side driving configurations, seating choices, and door options are available for the LR Electric as for the diesel-powered Mack LR model.
Related Articles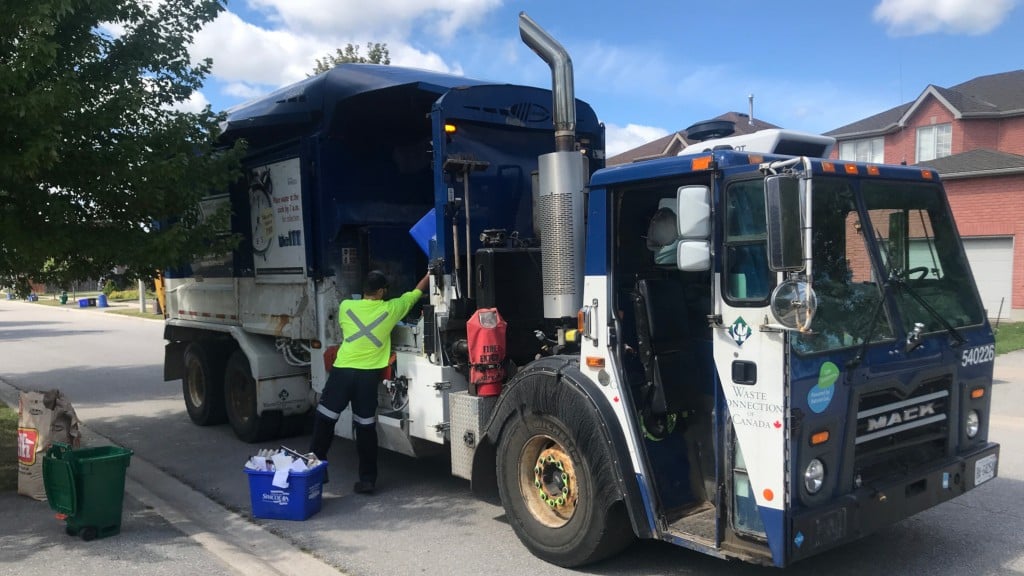 Ontario to use EPR to advance their Blue Box curbside collection program