Recycle Track Systems partners with ABM Industries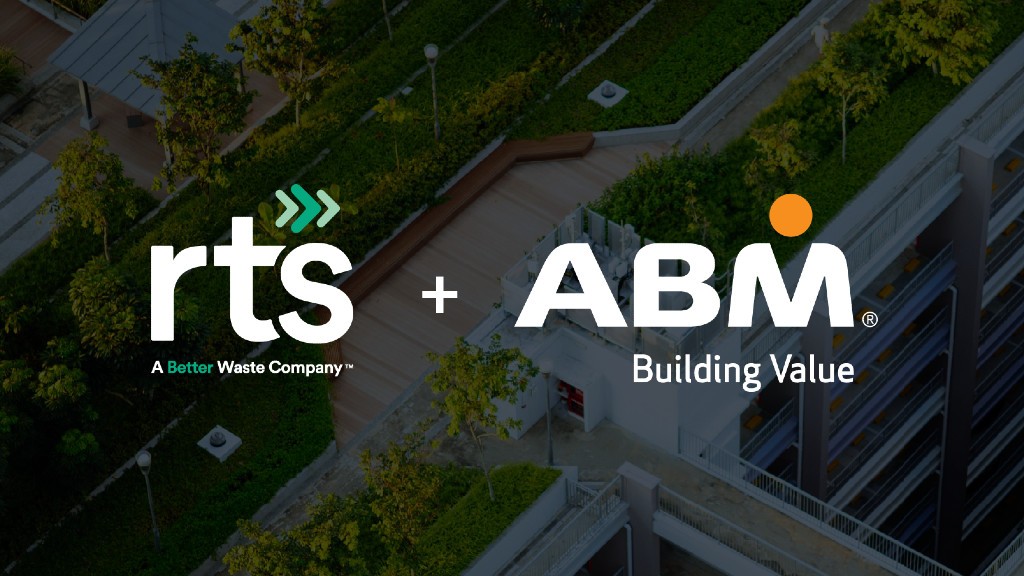 Recycle Track Systems, Inc. (RTS) has entered into a strategic and operational partnership with ABM. Under the partnership, ABM will offer its clients RTS' full suite of on-demand waste removal and materials management solutions. These include reporting on clients' waste habits, analysis and insight into recycling practices, waste pickup optimization and tracking, and development of zero waste and circular economy programs in alignment with net-zero goals and targets.
ABM will also make an investment in RTS to minimize climate impacts by increasing environmental transparency and reducing waste. RTS will support ABM in leveraging the RTS sustainability platforms that serve as a solution for sustainability resources and provide incentives to haulers and municipalities to deploy best practices in sustainability and minimizing waste.
"I am very excited to partner with ABM," says Greg Lettieri, co-founder and chief executive officer at RTS, "which will allow us to provide our offering of solutions to more customers worldwide and continue our mission of promoting transparency within the waste and recycling industry. We look forward to working together to increase our collective impact on promoting sustainability and responsibility throughout our respective industries."
"Helping our clients deliver and manage sustainability across their facilities is core to our mission and we are focused on providing them with data and insights-driven solutions for making the greatest possible positive environmental impact," says Josh Feinberg, chief strategy officer at ABM. "We are proud to partner with RTS to provide ABM's clients with access to innovative tools that will create real-time transparency into daily waste removal and enhance their waste practices overall."