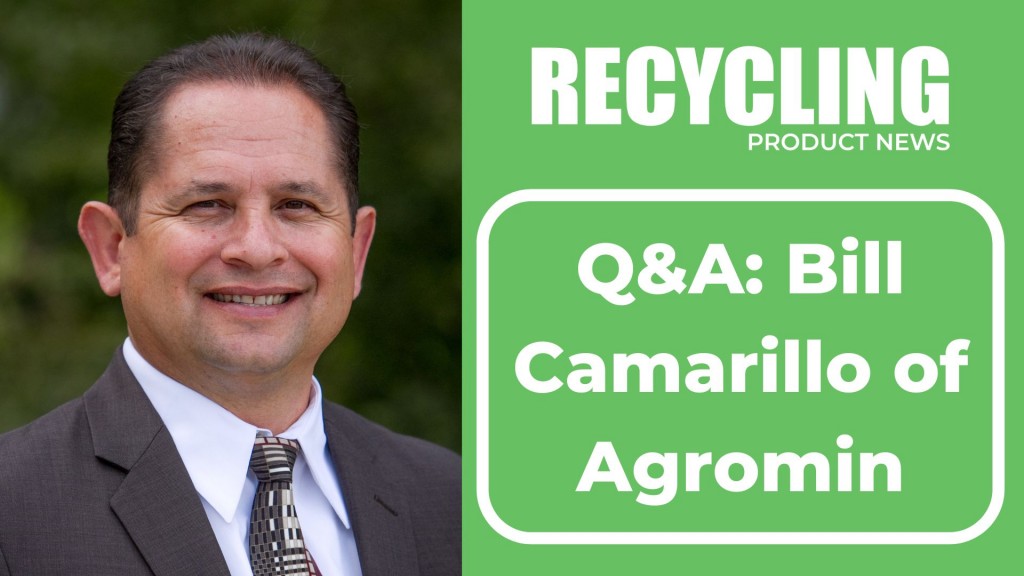 In 2021, California-based organics recycler Agromin composted and repurposed over one million tons of organic waste. The company is now working to increase its capacity for 2022 as it works with jurisdictions across the state to meet the mandates of a new bill which calls for a 75 percent reduction of green waste in landfills by 2025.
I caught up with Bill Camarillo, CEO of Agromin, to discuss the key factors that contributed to a blockbuster 2021, as well as how his company is keeping up with the increased demand for turning organic waste materials into useable soil products.
Slone Fox: Can you give me a brief overview of Agromin and its history?
Bill Camarillo: We started 30 years ago recycling green waste for a tree company that my partners owned and then sending those chips to the biomass plants to create electricity. Fast forward to today, and we've become the largest organics waste recycler in California, managing over a million tons a year for communities in California, from Sacramento to the Mexican border. We also make lots of agricultural, landscape, retail, and consumer products out of the organic waste, and provide other nutrients to fortify compost depending on what the application of the soil remediation is. Compost, to us, is kind of like flour to a cake mix.
The biggest consumers of our products are agriculture, so we're a supplier for almost everyone and anyone that is growing food for human consumption. We amend agricultural soils to help them save water and reduce chemical use like chemical fertilizers, pesticides, and herbicides by using our organic materials and mulches.
We also just recently finished doing the SoFi stadium in Los Angeles where we supplied all of the soil amendments for the new construction and landscaping there.
And we've done lots of other high-profile projects like the Getty Center here in California, Disneyland, soccer fields, golf courses, new construction, and homeowner landscape restoration.
SF: Last year, Agromin composted and marketed over one million tons of organic waste. What are some of the key factors that helped Agromin hit such a notable target?
BC: A lot of our success comes from our strategic relationships with waste-selling companies and the cities themselves that hire Agromin to manage their organic waste, as well as our collaborations with the agricultural industry that consumes the products. Since we're not a landfill, whatever we take in, we have to transform into a safe organic product that ends up back in agriculture, landscaping, and even bagged soil products. Our success over the last 30 years has been through our network of cities, waste haulers, and farmers that create a solution that basically closes the loop on farm, to table, back to farm.
SF: What types of technology and equipment are you using to process these organic materials at such a large scale?
BC: We use a lot of mechanical technology and heavy equipment, like loaders, excavators, grinders, and screens. We also have other types of technology, like pulverizers, digesters, and fertilizer manufacturing facilities. It's kind of a high-tech business in that we have PhD chemical engineers on staff, biology professors that help us with understanding the biology of the soil, and then we have agronomists and laboratories. We also have a lot of blue collar workers that are mechanics and equipment operators and truck drivers, so we run the gamut of manufacturing products from the waste stream.
SF: Following such a large increase in 2021, what are you expecting to see in terms of organic waste volumes in 2022?
BC: We're already building another 500,000 tons per year of capacity in 2022. With State Senate Bill 1383, it's estimated that nearly 20 million more tons need to be diverted from landfills by 2025. So even as fast as we're growing, we've got a mountain of organic waste to get diverted from landfills in the next three years. It's going to be a heavy lift.
SF: What kind of technologies and infrastructure will Agromin need to be able to accommodate that kind of increase?
BC: We need new technologies that help us go faster. Instead of it taking 90 days to compost material, we're looking at new technologies that can do it in 28 days. So we need to cut down the time in which we get through material at our facilities by collaborating with waste companies and jurisdictions to utilize their infrastructure, and to process on their properties. It took us nearly ten years to get this new 70-acre facility permitted, and we don't have ten years. So now we're trying to maximize other existing infrastructure by having them host Agromin on their properties to manage these waste streams.
SF: What role is Agromin playing in the bigger picture of carbon reduction initiatives?
BC: We're finding ways to combat and reverse climate change through soil health. If you can imagine a century or so ago, there used to be about three to seven percent organic carbon in the soil. And today there's less than one percent. The more we can create healthy soils and put organic carbon back into the soil through compost, we can start to consume more carbon out of the atmosphere through plants and trees, and then store it back in the soil like Mother Nature meant for it to be.
But people are paying attention. And now we're seeing more climate-smart agriculture being performed through regenerative farming, which we play a role in. Chemicals are innovative and they were important in agriculture and monoculture, but we've kind of created a carbon dent in the soil that no single company can pay back. So I think that through some of these practices of regenerating soil, we can start at least moving in the right direction.
Related Articles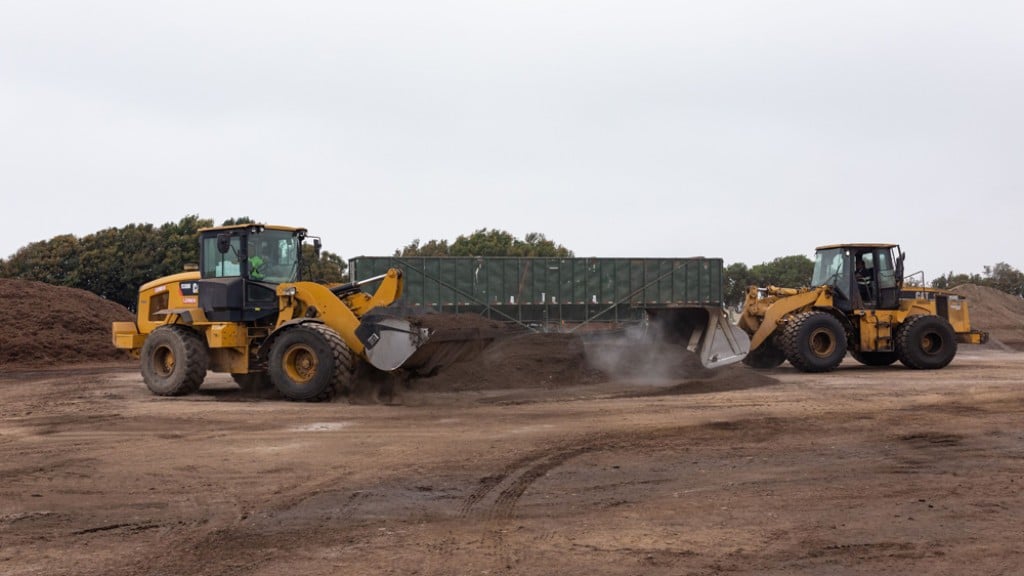 Agromin ready to increase organic waste capacity due to California's new mandates