Agromin ready to increase organic waste capacity due to California's new mandates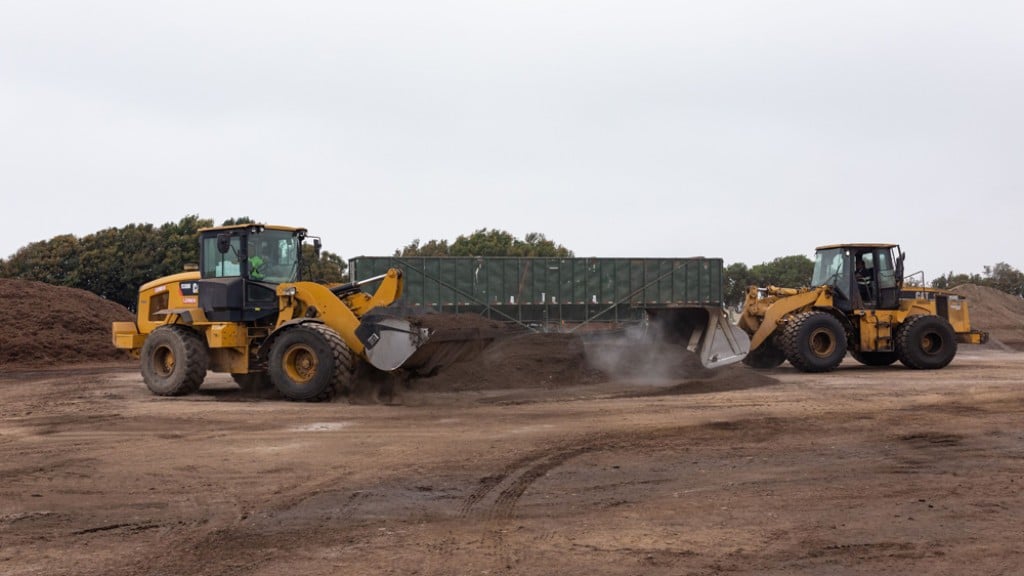 Agromin has composted and marketed over 1 million tons of organic waste in 2021. The company is ready to increase its organic waste capacity in 2022 as it helps cities, counties, and other jurisdictions throughout California meet the organic waste mandates of State Senate Bill 1383, which took effect on January 1.
Cities and counties are creating municipal programs instructing residents and businesses on how to manage their food waste in response to this new piece of legislation. Communities across California rely heavily on waste haulers and companies like Agromin to fulfill their organic waste recycling requirements.
In its efforts to help communities comply with SB 1383, Agromin maintains and manages an infrastructure of 21 processing and composting facilities throughout the state. The organic green waste, wood waste, ag waste, and food waste processed by Agromin would otherwise be disposed in landfills, where it would emit harmful methane gases into the atmosphere.
Agromin began over 30 years ago by trimming trees for utility companies and then trying to figure out what to do with all the trimmings. That problem started an idea about green waste recycling and Agromin as a manufacturer of sustainable soil products for farms, government sites, major sports arenas, public and private landscapes, and home gardens.
Agromin is the organics recycler for over 200 California communities. Agromin manages organic waste and markets compost and mulch in 16 California counties: Alameda, Imperial, Kern, Los Angeles, Merced, Orange, Riverside, San Benito, San Bernardino, San Diego, San Luis Obispo, Santa Clara, Sacramento, Solano, Ventura, and Yolo.
Agromin uses a safe, natural, and sustainable process to transform the material into more than 300 different organic soil products for landscape, agriculture, retail, and energy markets. The results are healthier plants and gardens and provide the opportunity to close the recycling loop, reducing greenhouse gas emissions at landfills.
"By composting organic waste, we can eliminate harmful greenhouse gases that cause climate change while producing nutrient-rich soil products," says Bill Camarillo, Agromin CEO. "That's been our mission since we began in 1990. Placing organic carbon back into the soil in the form of mulch and compost means we can create healthier soil, plants, and trees and take the steps needed to heal the planet."
Methane is a potent greenhouse gas that is expected to cause nearly half of the projected temperature rise from new emissions over the next two decades. Based on the emission factors developed by the California Air Resources board, keeping 1 million tons of green waste out of landfills is equivalent to preventing 440,000 tons of carbon dioxide from entering the atmosphere or taking 95,000 cars off the road, based on EPA estimates of average yearly automotive emissions.
Under SB 1383, California jurisdictions are required to reduce the amount of green waste they place in landfills by 75 percent of 2014 levels by 2025, and instead procure recycled organic waste products such as compost and mulch for use in their parks, schools, street medians, agriculture, and other locations. Agromin created California Compost to help jurisdictions comply with the new product procurement laws.
"Sequestering carbon back into the soil through mulch and compost is a smart way to reduce waste, rejuvenate the soil, and combat climate change," said Camarillo. "Under SB 1383, every jurisdiction must provide organic and food waste collection services to residents and businesses. That means all of us now have the opportunity to recycle more and make a positive change to our environment."