Updated Sennebogen material handler focuses on sustainable operation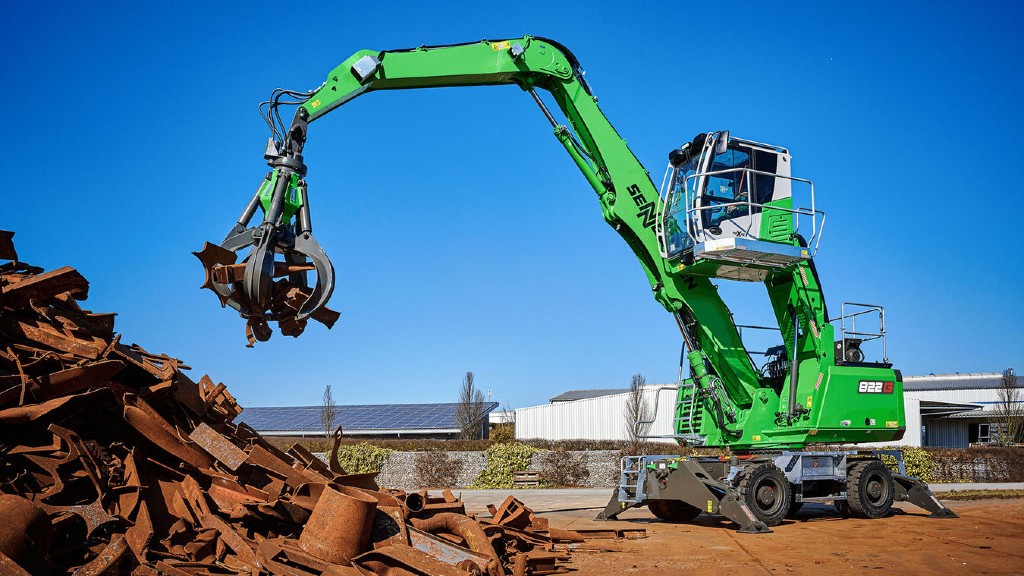 Sennebogen has updated the 818 E material handler and given it a new name, the 822 G. The updated machine features intelligent and resource-saving machine technology. The updates allow the machine to handle and sort material in an environmentally friendly and economical way. The compact material handler uses a high system performance and is ideal to perform routine maintenance. Plus, the operator's cab has been redesigned.
With a reach of up to 10 metres and a cab that can be elevated, the compact 822 G material handler is a machine ideal for recycling. Thanks to its modular system, it can be individually configured and, with its numerous equipment variants, makes light work of handling scrap. The 822 G hydraulics can be adjusted precisely by the operator and fast, overlapping movements are optimized for tasks in recycling and scrap yards.
The machine uses green efficiency technology to save resources and work efficiently. Pumps and large-scale hydraulic valves and lines ensure ideal efficiency. The 822 G uses an economical 110 kW Stage V diesel engine with 3.8 l displacement, which is suited in terms of power and consumption to the operating conditions in recycling and scrap.
The updated cab of the 822 G material handler
The Maxcab cab has also been updated. With the updates, the operator will be more comfortable than the previous generation offered. In addition to a new design, Sennebogen has also incorporated feedback from customers and dealers with regard to comfort and functionality in the new cab. The backrest has been raised, the seating area has been widened by three centimetres, and the suspension has been reinforced to give the operator maximum seating comfort. The air conditioning uses a total of 12 individually adjustable air nozzles, and the views to the front and sides have been optimized. The full-length windshield, which runs from the roof to the floor, is made of bulletproof glass. All switch elements can be operated from the seat on an arranged membrane keypad that is in the operator's direct field of vision. Customized and stored operator profiles help to increase efficiency in multi-shift operation and make the cab a personal space for each operator.
A focus on ease of maintenance
Focus has been placed on maintenance and service with the G series. The result is a coherent service concept that is characterized by reliability and ease of access. Details such as the outward-folding lubrication system and an improved refuelling situation make servicing the machine convenient and safe. Technological updates have also made it possible to extend the overall maintenance intervals. Thanks to the e-box, the central electrical distributors and electronic modules are protected from environmental influences, even in extreme conditions, and ensure maximum machine availability.
IFAT 2022 premiere
The premiere of the 822 G will take place at IFAT 2022 in Munich.
Related Articles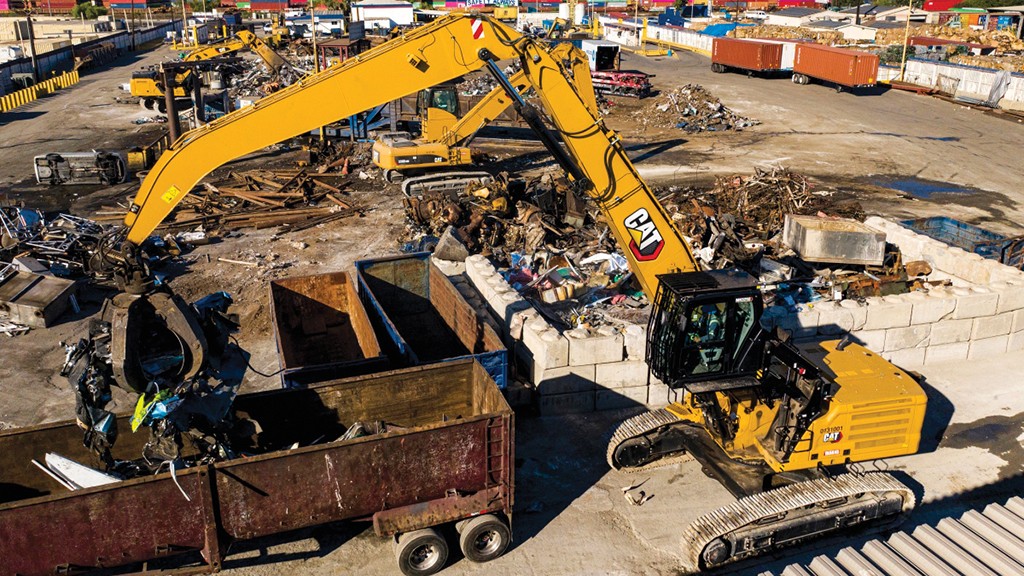 Caterpillar's latest tracked material handlers are built for high performance, operator comfort, safety, and low-cost operation