Caterpillar's latest tracked material handlers are built for high performance, operator comfort, safety, and low-cost operation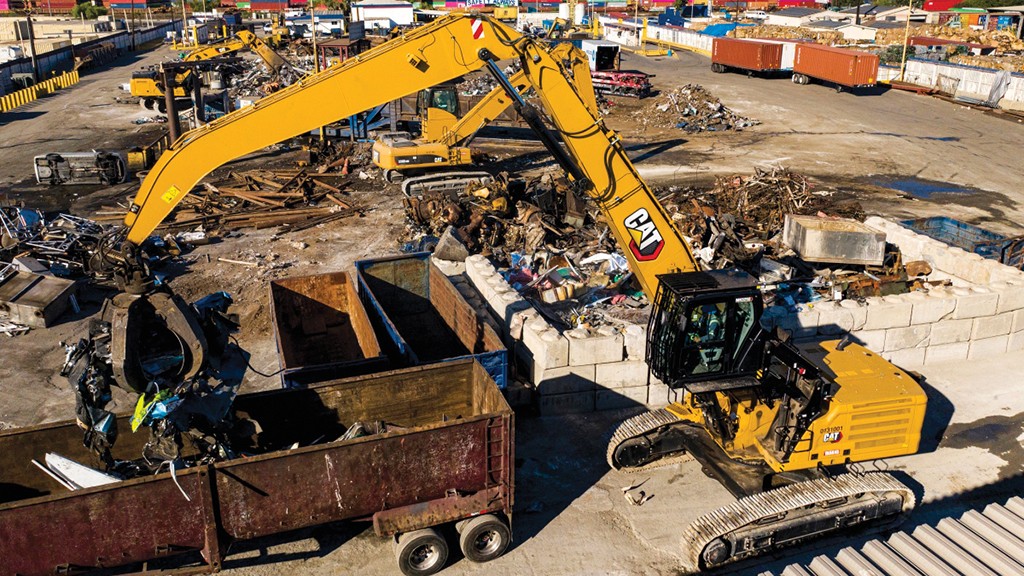 This spring Caterpillar introduced its new MH3250 and MH3260 3200 series tracked material handlers, built to offer high efficiency in demanding applications such as scrap and C&D recycling. Replacing Cat's 330D MH and 345 C MH models respectively, the company says that these next-generation models are built to provide high productivity; safe, easy, comfortable operation; longer maintenance intervals; improved fuel efficiency; and up to 20 percent overall lower owning and operating costs.

Features include full electro-hydraulic controls based on Cat's earthmoving excavators for improved efficiency, increased cycle times, and fuel and maintenance benefits. A new mechanical variable-gauge undercarriage improves machine transportation without sacrificing lifting performance, and three power modes on this material handler match the application at hand. Other key features include U.S. EPA Tier 4 Final engines which can run up to B20 biodiesel, an entirely new cab concept designed to elevate operator comfort and safety, as well as remote control capability and the Cat App, which helps to manage fleet location, hours and maintenance schedules.

These material handlers feature a hydraulically controlled cab that rises to a maximum of 19 feet 9 inches (6,020 mm), ideal for applications in recycling such as highwall trailer loading/unloading and shredder loading. For increased application versatility, the MH3250 and MH3260 can be equipped with various reach options and are compatible with a wide range of Cat attachments in different sizes, including an ex-factory 25 kW generator for magnet operation.

The track gauge on the 3200 series retracts to 10 feet 7 inches (3,220 mm) wide and extends to 12 feet 2 inches (3,720 mm), and maximum reach is 52 feet 6 inches (16,010 mm) and 59 feet 1 inch (18,000 mm). Plus, these machines have a high-ambient temperature capability of 125 degrees F (52 degrees C), and cold-start capability of -25 degrees F (-32 degrees C).

Operator comfort, safety and productivity features of the new 3200 series cabs include heated and ventilated air-suspension seats, 10-inch touchscreen monitors, ergonomic, intuitive operator controls, sound suppression for interior noise reduction and rubber cab mounts to reduce vibration, as well as large tempered windows, flat engine hood and standard rear view and side view cameras for all-around visibility. The outer cab is designed with thick, impact-resistant safety laminated windshields and Standard Falling Object Guard System (FOGS), and upper-level service platform steps are constructed of anti-skid punch plate for easy, safe and quick access to machine service items.
According to Brent Uitermarkt, product manager - excavation division, Caterpillar has been producing purpose-built machines for material handling applications for over 25 years. "Over this time, we've had strong customer partnerships and have used their feedback to drive our machine development," he said. "In the case of the new MH3250 and MH 3260, we had clear demand from customers to bring in modern replacements for the 330D and 345 C material handler models. We've taken proven and durable legacy MH components and integrated them into our next-gen product architecture. This approach provides a new level of operator comfort, technology and performance, while maintaining the reliability and parts availability that our customers expect.

"With the addition of these new units, we currently have six purpose-built models in our portfolio," continued Uitermarkt. "This includes four wheeled offerings, ranging from 22 to 40 metric tons, and now two track models, at 50 and 60 metric tons.

"We've also focused on owning and operating cost improvements through optimized maintenance intervals, and significant reduction in fuel consumption. Finally, our electro-hydraulic controls provide maximum control for operators and open additional opportunities for new features in the future."

Rich Knudson, Cat's North American product application specialist for both material handlers and excavators, emphasized that while these new models are built with the durability and tradition of the 330D and 345 C machines that have preceded them, "We're also leveraging the reliability of our existing components used on Cat next-generation excavators.

"In terms of maximizing productivity, we've married the new engines with standard auto-reversing fans," he said, as an example. With respect to the safety aspects of the new machines, he continued, "A lot of times you'll see a 3200 series-sized machine operate in a busy scrapyard, with not only foot traffic, but also motor vehicle traffic. To enhance that productivity and safety, we've made rear and right-side side cameras standard, as well as improved visibility."

Tyler Adams, COO of family owned SA Recycling, a long-term Cat customer based in California, with a total of 85 facilities across the U.S. and over 600 pieces of Cat equipment in operation, including multiple new material handlers, commented on the new 3200 series. "Our first impression is that it's a beautiful machine from an operator standpoint," he said. "We've gotten really positive feedback from our operators. They love the horsepower, the response time, the cycle time, and the technology that they built into these new machines has all been very well received."

According to Vincent Migeotte, Caterpillar's global product marketing and application specialist, "We only use Caterpillar-proven components and parts. Our customers like to move a lot of iron and scrap as quickly as possible, as safely as possible. To do this, we based these new material handlers on our next-generation platform, which means the machines are fully electrohydraulic, and share a lot of design philosophy with our earthmoving excavators.

"We are very pleased to have an extended range of purpose-built material handlers, from the MH 2022 [weighing about 46,000 pounds] up to the MH 3260 [weighing 133,200 pounds]," continued Migeotte. "With this full range of Cat material handlers, we want to serve different industries by offering a complete solution, including waste and recycling, transfer stations, scrapyards and mill yards, as well as barge and boat loading at ports and harbours."
Related Articles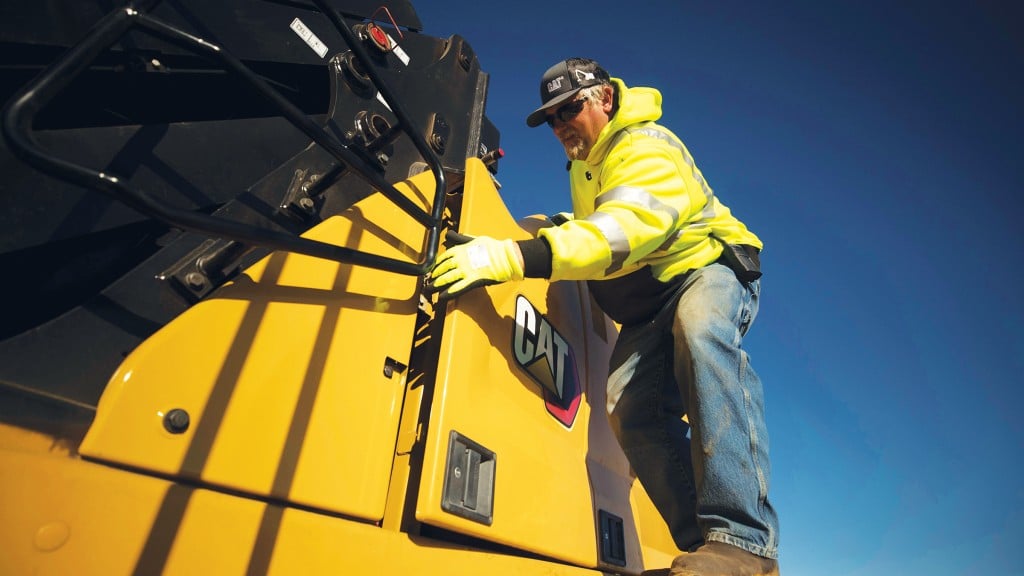 Hitchcock Scrap Yard using the newly introduced Caterpillar material handler to take their operation to the next level