BHS-Sonthofen to focus on fine processing of metal-containing residues at IFAT 2022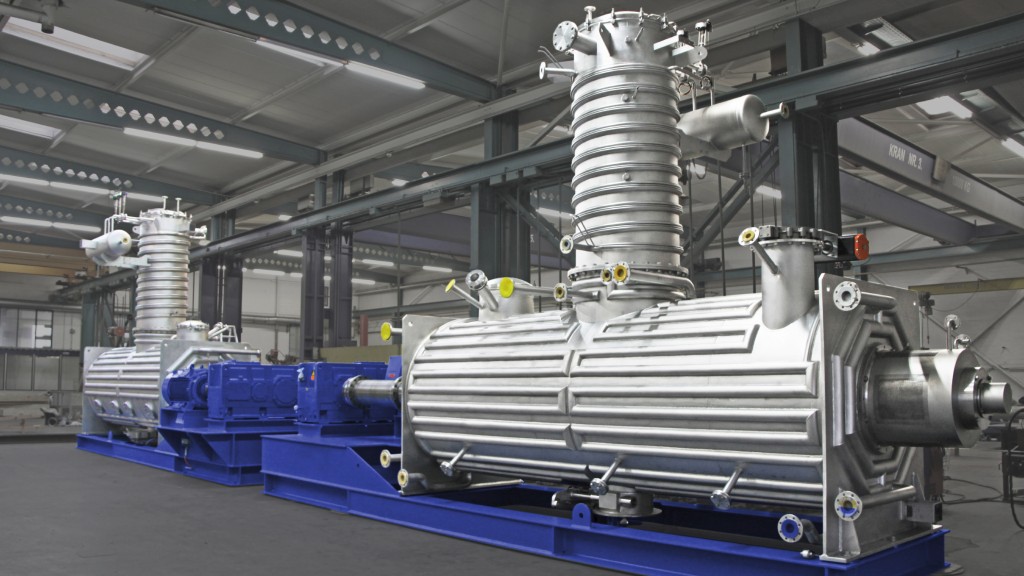 BHS-Sonthofen is focusing on the fine processing of metal-containing residues – for example from automotive or electrical and electronic scrap recycling – at IFAT 2022. A second focus is on the processing of recycling lithium-ion batteries, which has been tested in various reference cases. BHS will present exhibits related to this process, such as a rotor impact mill with a new hammer design, a horizontal dryer, and a separating table.
The goal is to recover valuable resources. To this end, the Sonthofen-based group of companies invest in technologies and novel process solutions that enable customers to extract maximum value, especially when recycling metalliferous composites and industrial waste. At BHS' IFAT 2022 appearance, the focus will be on the fine processing of various metal-containing residues, such as automotive shredder residue (ASR), e-scrap, and incinerator bottom ash (IBA).
"BHS-Sonthofen has further developed its fine preparation process with extensive tests, thus further improving output quality," says Daniel Weber, head of the recycling and environment division. "The process works just as well for ASR, taking into account material-specific requirements, as it does for the fine processing of all other metal-containing materials such as electrical and electronic scrap or cable remnants."
New hammer design of the rotor impact mill - higher output quality
The heart of the fine preparation process is the rotor impact mill, which BHS is presenting with a new hammer design at the trade show. The RPMX type rotor impact mill is a crusher unique in its field in fine processing and metal recovery with its impeller rotor and anvil ring. The machine reliably separates material composites and removes cable sheathing and other substances that adhere to metals. The new hammer design of the rotor impact mill significantly optimizes disaggregation and shaping of the output – while simultaneously reducing wear. Due to the ideal output quality, fewer or shorter passes are required, which results in higher throughput. In addition, BHS is presenting a new maintenance concept for the machine that simplifies maintenance and inspection work by the operator and, in combination with the new hammer design, ensures high machine availability.
The recycling process for lithium-ion batteries
The company's second focus is on the recycling of lithium-ion batteries. For this purpose, BHS has developed a complete mechanical solution that focuses on a high recovery rate of the resources it contains. The process has already been tested in existing reference plants run by prestigious customers. Thanks to the consistently inert process, from the crusher to the dryer, hazards such as fires or the escape of toxic gases can be avoided. Trade show visitors can expect to see the HTC 140 type horizontal dryer used in this process at IFAT. In the process, the dryer applies a vacuum and heats the pre-crushed batteries to safely evaporate potentially toxic components. The crushed batteries are no longer hazardous after the drying phase.
Separation technology and pre-shredder round off trade show presentation
From the new technological field of separating, sorting, and classifying technology, a separating table from BHS and RW Recycling World will be on display at the booth.
This cooperative venture allows products from separation, sorting, and classification technology to be integrated into processes from BHS in order to offer solutions from a single source, for example, in the fine preparation process.
BHS rounds off its trade show presence with the virtually exhibited RAPAX pre-shredder. The machine, which was launched last year, can be used universally. In its various designs, it is suitable for processing metal fractions, commercial and industrial waste, and construction waste.