Recycling Lives processes ASR fractions and electronic scrap using BHS shredder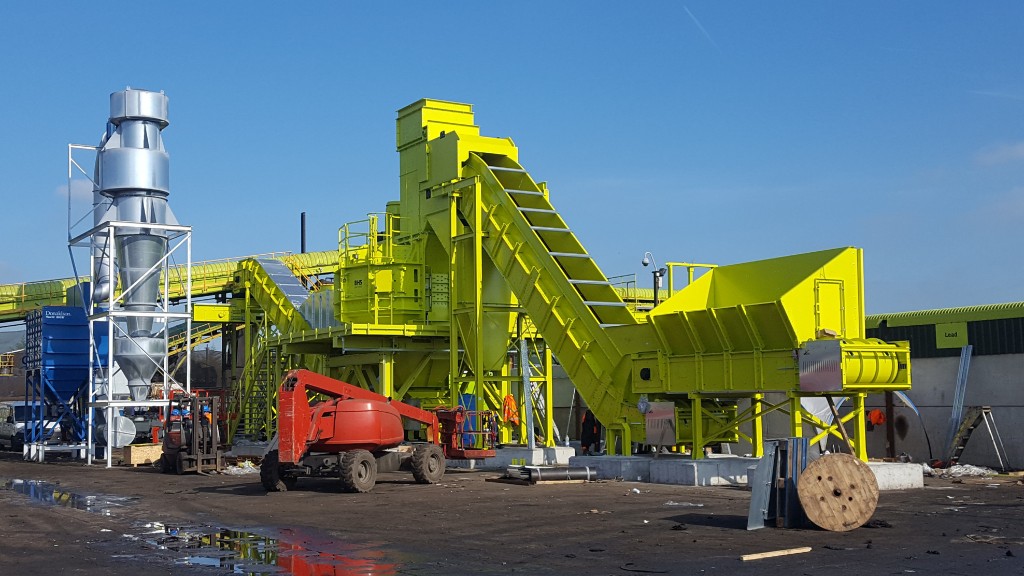 Recycling Lives has commissioned a recycling plant that was planned and implemented by BHS-Sonthofen. The plant is designed to handle a variety of materials such as automotive shredder residue (ASR), electric and electronic scrap (WEEE) as well as "meatballs" (electric motors and motor armatures).
In the process of expanding capacities, Recycling Lives decided it required a plant that could process different materials simultaneously at its 15-acre Recycling Park in Preston. These included ASR, waste electrical and electronic equipment (WEEE), metal composites and meatballs. After BHS had drawn up an initial concept for a plant, extensive tests were carried out at the Sonthofen test centre with about two to three metric tons of each material required by the customer.
How BHS calculated profitability
Customers of BHS-Sonthofen needed a validated basis for decision-making before they invested in a new plant. Data on throughput and material quality, among other parameters, is collected during the tests and analyses in the test centre. This information is then used to create a profitability analysis- a key advantage for customers. The recycling company used the calculation to estimate the profitability of the plant investment.
Experts from BHS designed the plant based on the test data. The feed material is supplied to the Rotorshredder via a feeder. The tools of the Rotorshredder exert a very intense stress on the feed material through impact, shock and shearing forces. The result is selective size shredding. Particle sizes are selectively reduced and composite materials are separated. All fine fractions of particle sizes smaller than 25 mm are processed on other existing plants. The fraction >25 mm is conveyed to a zigzag sifter, which frees the feed material from light material.
The cleaned material is then transported via an overhead magnet to a cyclone separator, which was included in the order to BHS. In the overall control concept, BHS took these assemblies into account and also supplied the steel structures for these parts of the plant. The process produces market-ready end products.
Recycling Lives' Chief Engineer Gary Halpin explained: "Since the machine was installed three years ago downstream from our main shredder at the Recycling Park in Preston, it has proved efficient in further reducing the particulate size for more efficient extraction of metals and other materials from the waste stream. It is a valuable element within our waste processing operation, helping to extract maximum value and also increase the amount of material that can be recycled as we progress towards a circular economy solution."