Used oil and antifreeze recycling centre opens at Metro Vancouver's new United Boulevard Recycling and Waste Centre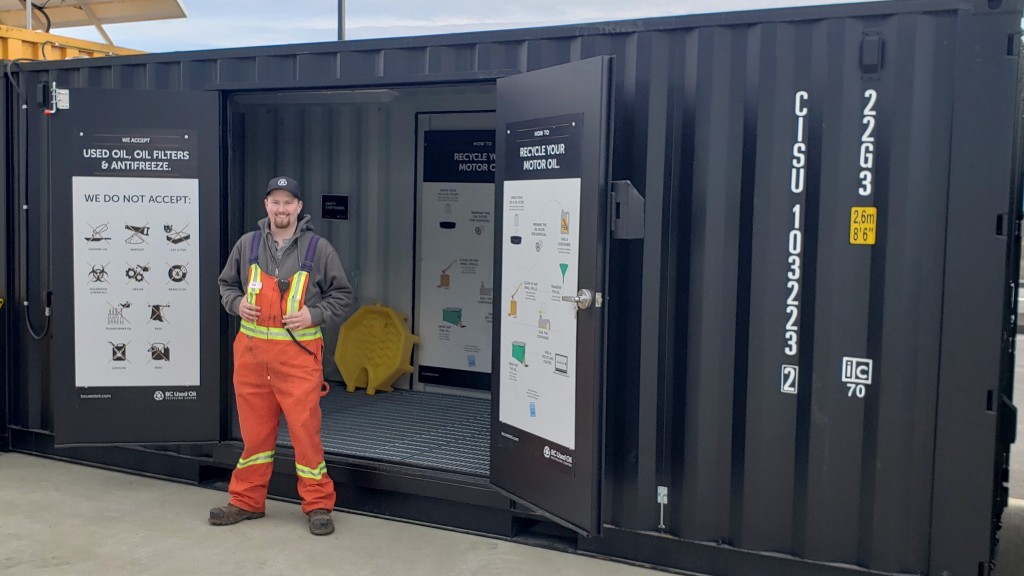 The BC Used Oil Management Association ("BCUOMA"), a not-for-profit group dedicated to the collection and recycling of used motor oil, oil filters, oil containers, used antifreeze, and antifreeze containers in British Columbia, has given Metro Vancouver a grant to provide the newly opened United Boulevard Recycling and Waste Centre with a 20-foot modified sea container and two, 1,000-litre intermediate bulk containers ("IBC tanks"), to ensure the responsible handling, collecting, and storing of used oil and antifreeze materials. This new recycling infrastructure will provide an easy, free, and eco-friendly facility to return used oil and antifreeze materials.
"The new United Boulevard Recycling and Waste Centre is three times larger than the previous facility, and it is the perfect central location for a used oil recycling centre," said David Lawes, CEO of BC Used Oil Management Association. "BC Used Oil Management Association has been working with Metro Vancouver on innovative ways to move to a circular economy, and one of the solutions is by continuing to create easy to use, free, and convenient centres for community residents to safely return their used oil and antifreeze materials. This new full-service recycling and waste centre in Coquitlam, with a dedicated used oil recycling facility, is a great example of organizations working together to create cleaner and environmentally safer communities."
"We are proud of the new United Boulevard Recycling and Waste Centre's many features that make recycling and waste management more convenient for the region's residents," said Sav Dhaliwal, Chair of the Metro Vancouver Board of Directors. "Partnering with organizations like the BC Used Oil Management Association gives us even more opportunities to divert unwanted or unusable items from the waste stream in a safe and environmentally conscious way."
"Metro Vancouver is a North American leader in waste reduction and recycling, and we have an ambitious target to divert 80 percent of our waste," said Jack Froese, Chair of Metro Vancouver's Zero Waste Committee. "Ensuring that residents can easily and properly dispose of used oil, antifreeze, and related materials provides us with an important advantage in reaching this target.
BCUOMA continues to look for opportunities to upgrade and improve recycling facility locations across the province to provide British Columbians with reasonable access to convenient and free used oil recycling centres. BCUOMA's infrastructure grant program provides businesses with the infrastructure required to responsibly handle, collect, and store used oil and antifreeze materials using economic, efficient, and environmentally acceptable options.
Used oil is a valuable resource and if it is recycled at one of BCUOMA's dedicated public recycling centres it can be recovered and reused. Used oil can be refined into new lubricating oil or raw material inputs for manufacturing, or energy products. Additionally, used oil filters contain metal, which is recycled into metal products like rebar, nails, and wire. Used oil and antifreeze containers are recycled and used to manufacture new oil containers, drainage tiles, and parking curbs. Used antifreeze is refined and reused as new automotive antifreeze.
Related Articles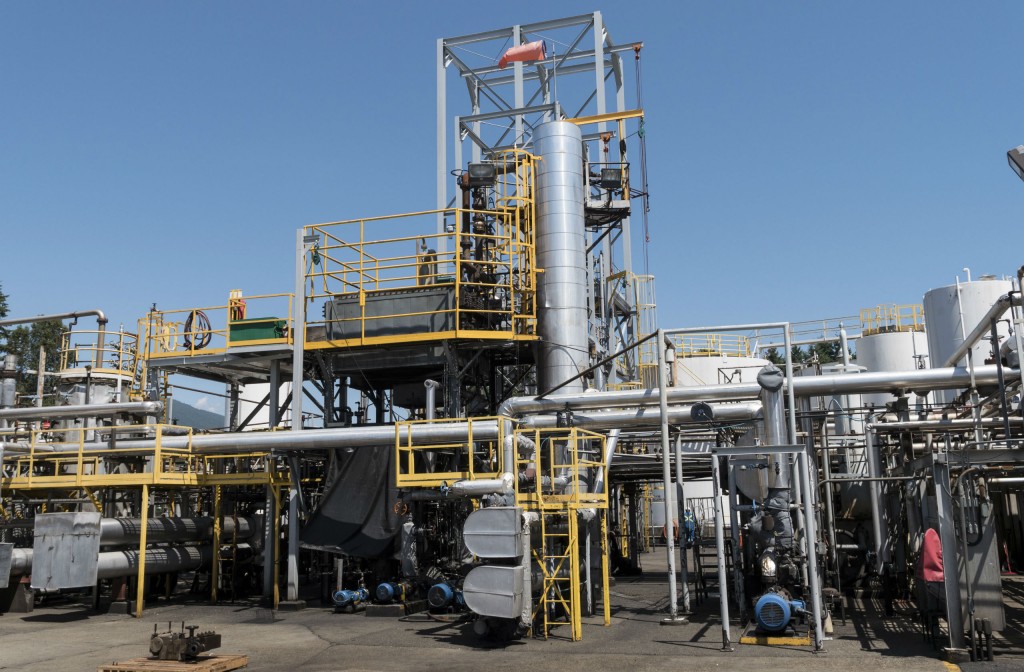 Used oil recycling: good for the environment, good for business