How machine updates are enhancing safety at recycling facilities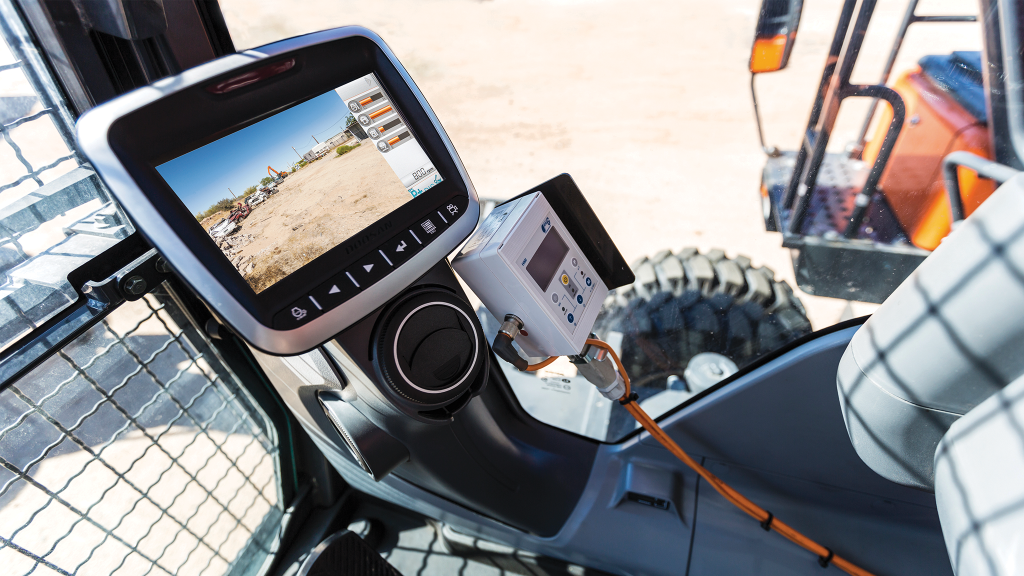 Heavy equipment manufacturers are making it easier for recycling centres to minimize accidents. The increased technology in today's machines can improve employee safety without impacting productivity.
Many recycling facilities today depend on excavators, wheel loaders, and material handlers. These machines are coupled with a variety of attachments to manage materials destined for reuse. New iterations of these machines feature emerging technologies that are designed to enhance operator safety.
"Much of our focus as manufacturers during the past 10 years has been on emission standards," says Aaron Kleingartner, product and dealer marketing manager for Doosan Infracore North America. "That has shifted considerably in recent years as manufacturers, including Doosan, are focused on offering new technologies for heavy equipment. We're starting to see more new technology in production and being available through our dealers."
View from the cab
A longtime challenge for equipment operators, particularly in recycling, has been visibility from inside the cab to the area around the machine. Manufacturers now offer improved visibility from the operating station with design updates that offer floor-to-ceiling windows to the front and sides.
Some wheel loader manufacturers have made rear-view cameras standard equipment. Operators can activate the rear-view camera with the press of a button on the LCD screen.
"Rear-view cameras were just the beginning of enhanced safety features in wheel loaders," Kleingartner says. "At recycling facilities where operators are moving a wheel loader in a common V-pattern, such as moving materials from a pile and loading them into a container or truck, a rear-view is a big plus. Operators can be confident that there is nothing behind the machine as they move back, then turn and go forward to lift and empty recyclable materials."
In addition to rear-view cameras, some excavator manufacturers offer side-view cameras as standard or optional equipment. Operators can activate a split-screen view on the LCD monitor for an enhanced view of the area around the machine. The side-view camera shows operators what is to the right of the excavator, an area that is commonly obstructed by the machine's workgroup.
All-around view monitoring systems are becoming more common in new equipment, particularly in excavators. The concept provides operators with a 360-degree, bird's-eye perspective of their surroundings to help operators position the machine in the optimal location for the task. Machines can be configured with four cameras, and the video is combined or stitched together. It can be viewed on a second display screen in the cab.
Doosan will offer an all-around view monitoring system as an option for its new -7 Series crawler excavators, which are being introduced in 2022. The system may be available as an option for Doosan material handlers.
Transparent buckets
A more recent development in machine visibility took a significant leap in summer 2021 when Doosan announced its new transparent bucket option. Available for new -7 Series wheel loader models, the new feature will be popular with operators who regularly lift and carry objects with a bucket or grapple.
"A few people have commented that it looks like a standard wheel loader bucket," Kleingartner says. "They are correct. We can create a transparent bucket effect using multiple on-board cameras that provide footage in near real time. The technology gives operators a stitched overlay view, visible on a second monitor in the cab, that appears to make the bucket invisible."
The transparent bucket technology can be activated to help operators in a variety of situations. For example, if an operator scoops a pile of material and needs to move it a considerable distance, the operator can carry the load low and still see what is in front of the bucket. Then, when the operator reaches the drop spot, activating the transparent bucket makes it easier to see into the truck or container when unloading the material.
Bright lights
Equipment operators need ample lighting to work safely and efficiently. More companies today are offering LED work lights as standard equipment. For example, some wheel loader manufacturers offer two lights on the front of the machine and two on the rear. Additional lighting can be installed for even brighter illumination.
"Our wheel loader customers can add up to eight more lights on the Doosan machines," Kleingartner says. "They can install up to four more work lights on the front of the wheel loader cab and four more on the rear, totalling 12 including the standard LED lights. LED lights are significantly more powerful than traditional halogen lighting and can light a wider area on a worksite."
Another option available for wheel loaders is a strobe light. This is particularly useful when operators are working at night or in low-light areas. Strobe lights can be configured to alert other workers when the machine backs up.
Also available for today's wheel loaders are audible alerts. An obvious example is when a wheel loader is moving in reverse and alerts workers to pay attention to the machine. In recent years, some companies have expanded the use of audible alerts to indicate when a machine is getting too close to another object. If the operator comes in close proximity to a structure, a machine, or a worker, a sound can be heard to indicate that the operator should stop the machine.
All of the technology in the world cannot substitute for operators being aware of their surroundings. It's also still important for operators to perform a routine machine inspection before they start working each day. Any machine issues that are identified should be reported immediately and fixed with the correct parts
Ryan Johnson is the manager of strategic communications at Two Rivers Marketing.
Related Articles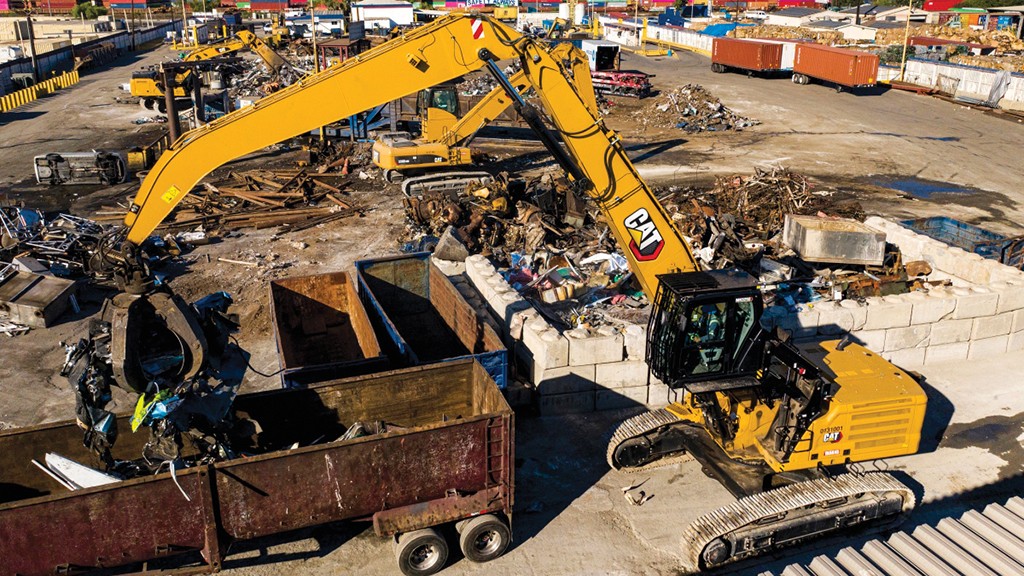 Caterpillar's latest tracked material handlers are built for high performance, operator comfort, safety, and low-cost operation