How technology-enabled horizontal balers can help streamline recycling operations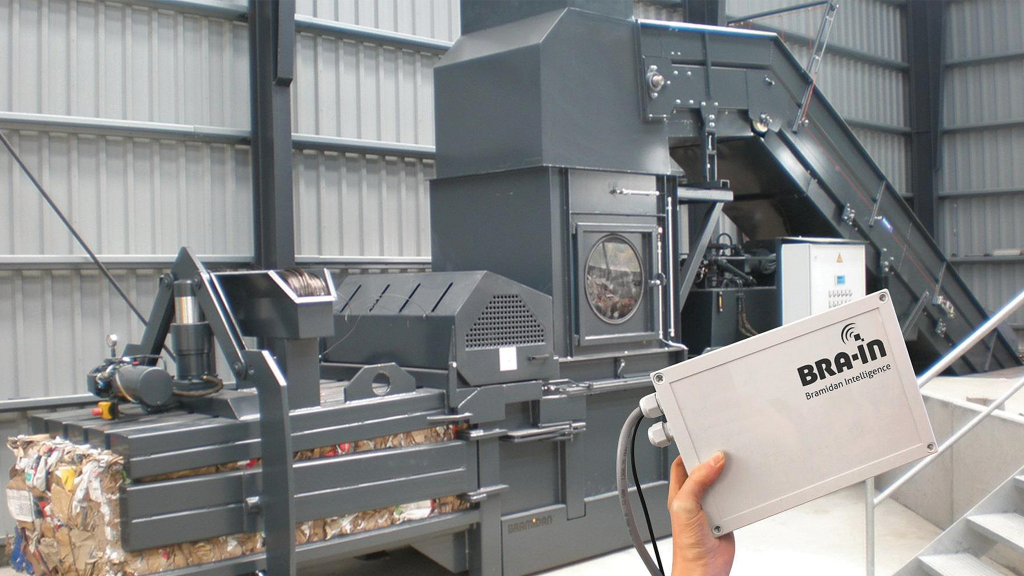 With the ability to take on large volumes of materials including cardboard, plastics, and more, horizontal balers play an integral role in MRFs and other large-scale recycling facilities. By compressing bulky recovered recyclables into tidy bales, recyclers are able to cut down on transportation costs, make downstream processing more efficient, and easily store processed materials. While the concept of a baler is relatively simple, the technology available for these machines is growing more and more intelligent and complex as baler manufacturers adapt and enhance their product offerings to meet the evolving needs of today's recyclers.
What types of technologies are available for horizontal balers?
Most machines offer some type of automation to help save time and money, whether it's automatic bale tying, remote monitoring capabilities, or other smart technology. The ability to interact efficiently with equipment and leverage automation is vital to keeping day to day operations running smoothly. With technology options that offer simplified maintenance, reduced downtime, remote diagnostic capabilities, and more, it's important that recyclers keep up with evolving technologies and incorporate those that are the best fit for their facility. By letting the machine do most of the work, recyclers are able to simplify their operations and save time and money.
Connected compaction equipment streamlines operations
One notable baler connectivity offering currently on the market is the BRA-IN product line from Bramidan, an IOT system that links connected compaction equipment with IT systems to provide users with a complete overview of their operations while minimizing direct and indirect waste handling costs. Accessing real-time fill levels helps optimize waste collection routes and enables automatic material pickup based on the fill rate, reducing transport costs. Equipment that is connected via BRA-IN technology allows users to collect data that helps monitor and optimize waste handling, such as production data, locations of machines, and machine failure notifications. The ability to service machines remotely also lowers costs and allows for quick and optimized machine maintenance.
Retrofitting increases efficiency of existing machines
Recyclers looking to increase the efficiency of their existing operations without investing in brand new balers can use BRA-IN Link to retrofit existing machines within their facilities. BRA-IN Link can be installed on equipment with older control units and balers from other manufacturers, while the BRA-IN Modem comes installed straight from the factory, or can be installed separately on newer machines. Taking advantage of connected horizontal baler technology adds options that are normally unavailable for older equipment, allowing recyclers to get the most out of their existing assets and save money in the long run.