SENNEBOGEN's new custom-built 15 foot pylon material handler for Iwamoto Metal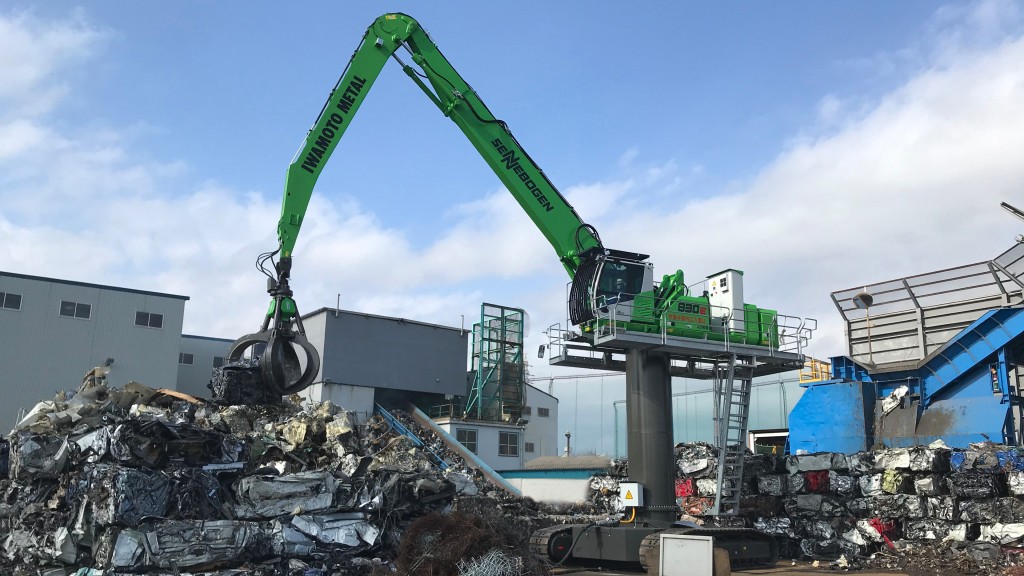 When Iwamoto Metal converted the company's excavator into a material handling machine, it proved to be a useful short-term solution. However, when it was time to replace it, Iwamoto knew that their new machine had to be more powerful and more efficient in order to reduce operating costs. The solution was a custom-built SENNEBOGEN 830 E with a 15 foot (4.5 m) pylon and powered by a 180 hp (132 kW) electric drive motor that was built to meet Iwamoto's material handling site requirements.
Iwamoto Metal is a Japanese metal recycler. More than 90,000 tons of scrap metal is processed every month at 11 scrap yards spread across Japan. And, with recycling experts predicting an increasing influx of scrap materials, particularly from the automotive industry, Iwamoto Metal will only be busier as time goes on.
An influx of scrap means that machines are subjected to higher loads, required to process more material within the same time frame and every square foot must be used more efficiently. Iwamoto Metal's new SENNEBOGEN machine will play a key role at the site, loading the metal scrap delivered by trucks and feeding the 23 foot (7 m) high shredder hopper. It was the reach and versatility that allowed for this decision to ultimately be an easy one.
What are the differences between an earthmoving excavator and a material handler?
"Excavators often reach their limits in recycling and scrap handling in terms of load capacity, engine power, and cooling," said Takeshi Iwanami, product expert at SENNEBOGEN's Japanese sales and service partner Sun Earth Co. Ltd.
Conditions in earthmoving differ from those in material handling: earthmoving excavators are designed to exert their force downwards, directly into the soil. Material handlers are designed to reach high heights with maximum payloads. In these situations, excavators don't have the necessary power or reach to maximize their onsite performance.
Increasing performance through a customized configuration and electric drive
In addition to being the right size, the Iwamoto Metal 830 E Series material handler continues to showcase the SENNEBOGEN belief that the more a machine is customized to the customer's needs, the more efficient it is. In order to be environmentally responsible while also reducing their operating costs, they chose a SENNEBOGEN material handler with a 180 hp (132 kW) electric drive powerplant.
The 15-foot (4.5 m) pylon elevation provides the best possible view of the scrap piles being loaded onto the infeed deck of the 23 foot (7 m) high shredder. Thanks to the hydraulically raised Maxcab, the operator has a clear view of even the most remote corners from his vantage point now being 32 feet (10 m). This increases the operator's efficiency while at the same time, reducing the risk of any accidents related to visibility challenges.
With a much better view, more power, and precise control, the operator is pleased with the new machine.
"We are glad that we decided to go with the electric material handler. The machine performs much better than its predecessor and the operating costs are much lower," said Hiroshi Iwamoto, Managing Director of Iwamoto Metal Co. Ltd.
Related Articles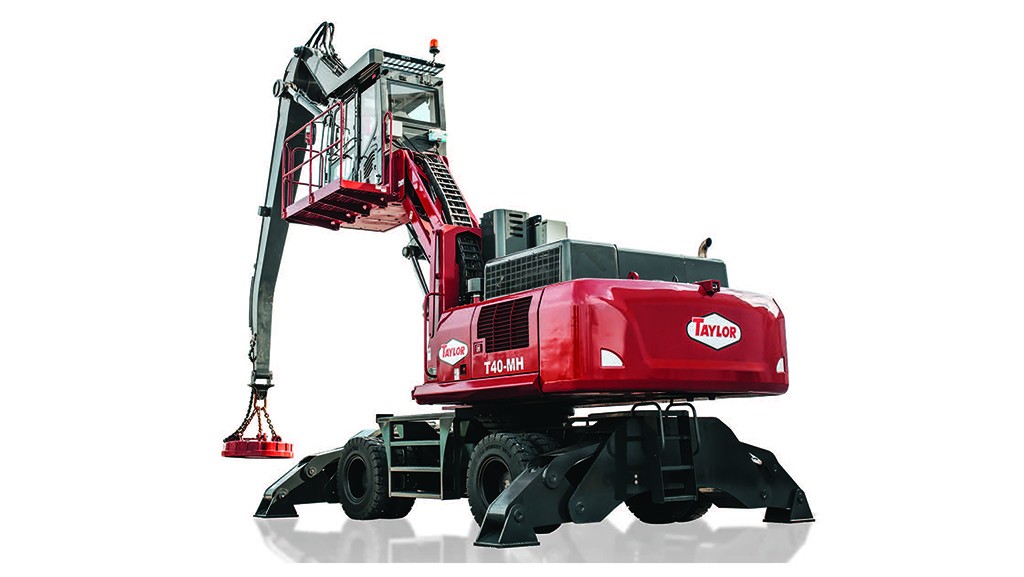 ​Taylor introduces new material handler for scrap handling