Mack LR Electric becomes first battery-electric vehicle in Eco-Cycle's fleet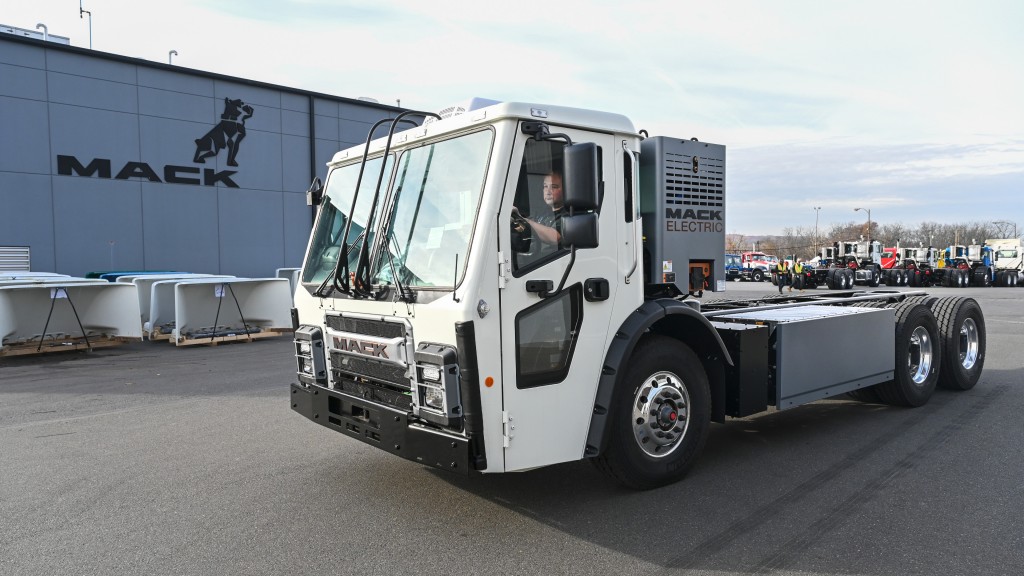 Eco-Cycle, a nonprofit recycler and a zero waste organization in the U.S., recently ordered a Mack LR Electric battery electric vehicle (BEV) – the first BEV that Eco-Cycle will add to its fleet.
"Mack is extremely pleased that Eco-Cycle chose to order the Mack LR Electric to help them fulfill their commitment to zero waste and now zero emissions," said Jonathan Randall, Mack's senior vice president of sales and operations.
Featuring twin electric motors offering 448 continuous horsepower and 4,051 lb.-ft. of peak output torque from zero RPM, the Mack LR Electric is offered with a two-speed Mack Powershift transmission, Mack mRIDE suspension, and Mack's proprietary S462R 46,000-pound rear axles.
Four NMC (nickel manganese cobalt oxide) lithium-ion batteries, charged through a 150kW, SAE J1772-compliant charging system, provide vehicle propulsion and power for all onboard accessories, driven through 12V, 24V and 600V circuits. The two-stage regenerative braking system accounts for the refuse truck's increasing load throughout the day and helps recapture energy from the hundreds of stops the vehicle makes each day.
Eco-Cycle plans for the Mack LR Electric vehicle to travel 15,000 miles each year collecting compostables generated by commercial and residential clients and reducing greenhouse gas (GHG) emission by 2,500 tons over the vehicle's lifetime.