Chemical recycling and supercritical steam among latest innovations driving the circular economy for plastics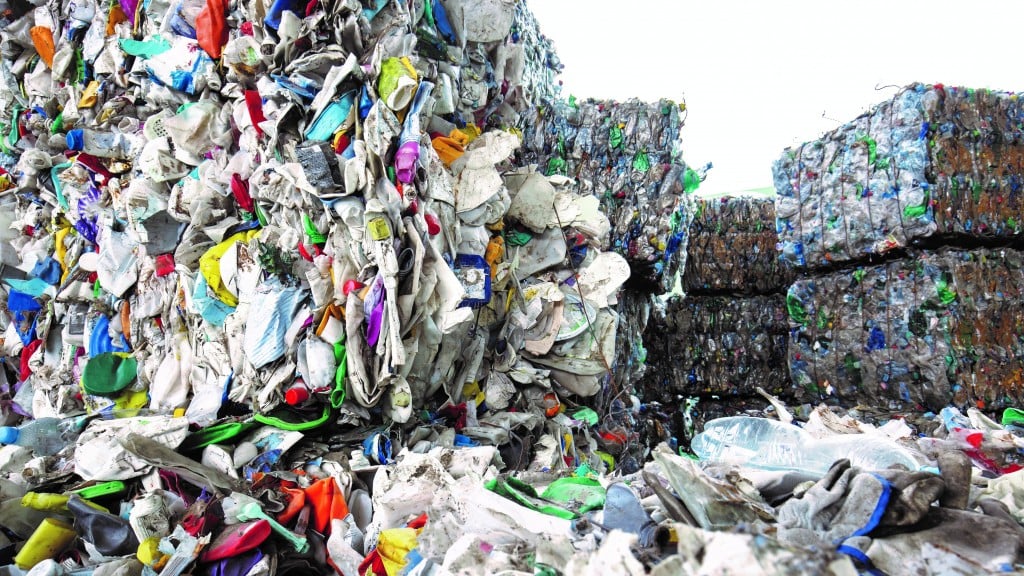 There is more innovation in plastics recycling currently than for any other material. One of the key trends in this sector is the growing use of pyrolysis and other forms of chemical recycling to reduce materials to their basic elements, and acceptance that this is more than just a flash in the pan as part of the big picture for building a viable, sustainable circular economy. Other recent developments include the use of supercritical steam to convert plastics, a redesign of 50ml PET bottles for increased recyclability and the first plastic credit exchange program is now on the ground in the U.S.
Honeywell UpCycle Process Technology expands the types of plastics that can be recycled
Honeywell recently announced the commercialization of its UpCycle Process Technology that utilizes molecular conversion, pyrolysis and contaminants management to convert waste plastic into Honeywell Recycled Polymer Feedstock, which is then used to create new plastics. The company says its UpCycle Process technology expands the types of plastics that can be recycled to waste plastic that would otherwise go unrecycled, including coloured, flexible, multi-layered packaging and polystyrene. When used in conjunction with other chemical and mechanical recycling processes - along with improvements to collection and sorting - it has the potential to increase the amount of global plastic waste that can be recycled to 90 percent.
According to Honeywell, recycled plastics produced via UpCycle Process Technology can result in a 57 percent reduction of CO2-equivalent emissions compared with the production of the same amount of virgin plastic from fossil feedstocks.
New APR research working group to focus on impact of chemical recycling
The Association of Plastic Recyclers (APR) has formed a new working group focused on identifying the key steps needed for chemical recycling processes to play an effective role in global efforts to increase the recycling of plastics. Specifically, the APR Chemical Recycling Research Working Group has the goal of clarifying the fundamental steps necessary to enable chemical recycling to most effectively complement traditional methods, and what is needed for it to become a successful component of the overall recycling infrastructure.
"Chemical recycling was developed more than 50 years ago but has recently received renewed scrutiny as well as increased regulatory action as companies look for ways to increase plastics recycling to achieve their consumer recycling commitments," explains Steve Alexander, APR president & CEO. "As the Voice of Plastics Recycling, APR has a responsibility to clarify for the industry, policymakers and consumers the various aspects of chemical recycling, including issues regarding supply, economics and its impact on the environment."
The APR Chemical Recycling Research Working Group will be co-chaired by industry veterans Carl Williams, technical associate at Eastman, and Greg Janson, president and CEO of Granite Peak Plastics.
Mura Hydro-PRT supercritical steam technology for plastics recycling to deploy in Japan

Mura Technology and KBR have entered an agreement with Mitsubishi Chemical Corporation to deploy its unique hydrothermal plastics recycling technology, Hydro-PRT, in Japan. Developed by Mura and licensed exclusively by KBR, Hydro-PRT employs a unique patented process utilizing supercritical steam to convert all types of plastics into commercial products that can be used to produce new plastics. According to Mura, its Hydro-PRT technology can recycle all plastic waste, and the company is partnering with large global brands to scale its solutions worldwide, aiming to have capacity to process 1,000,000 tonnes of plastic by 2025.
Evonik and Vita partner on polyurethane mattress recycling process
Evonik, based in Germany, has used its expertise in polyurethane (PU) chemistry to develop an efficient chemical recycling process for converting flexible PU foams back to their original polyol raw material. According to the company, its new hydrolysis-based recycling process has the potential to help achieve circularity in the flexible PU foam industry. As the next phase of development, Evonik is scaling-up trials, which has been further strengthened by its partnership with The Vita Group, a specialist provider of value-added and flexible PU foam products, recycling and rebonding over 30,000 tons of trim each year. To date, the Vita Group has trialled recycled polyols from Evonik's hydrolysis process in several of its flexible foam applications.
With the potential to recycle the main component materials used in flexible PU foams and PU foam-based mattresses, Evonik says this process offers significantly higher use levels of recycled polyol compared with existing commercialized technologies.
Plastic Credit Exchange offset program expands in U.S.
Plastic Credit Exchange (PCX), a platform whereby businesses can purchase credits to offset their plastic footprint, has launched in the U.S. Started in 2019 in the Philippines, PCX says it is expanding its global network of plastic-neutral partners, which now includes Herb + Flora, Peanut Butter & Co. and Touchland Hand Sanitizer. These U.S.-based firms are the latest to join multinational partners based in the Philippines, including PepsiCo, Nestlé and Colgate-Palmolive, to commit to offsetting their plastic footprint while feeding a circular economy.
According to PCX, with the U.S. generating more plastic waste than any other country in the world, and more than half of that waste exported overseas, it has made developing countries, such as the Philippines, the epicentre of the global crisis. PCX's plastic offset program is meant to keep plastic out of the environment while providing economic opportunities to partners which collect plastic waste from neighbourhoods in some of the most polluted areas in the world.
Under the PCX program, business partners can purchase credits to offset their plastic footprint. PCX then works with a wide ecosystem of partners around the world, with a focus on female entrepreneurs, to facilitate the recovery, transportation and processing of post-consumer plastic waste.
Pyrowave continues growth with Quebec expansion
Pyrowave, a Canadian specialist in chemical recycling using microwave-based technology for the recovery of post-consumer and post-industrial plastics, recently announced $7 million in financial support from the Quebec Government's ESSOR Program, administered by Investissement Québec. Pyrowave says this financial support will help expand its pilot plant and Centre of Excellence in Microwave Technologies facility located in Salaberry-de-Valleyfield, Quebec, as well as hire new talent and continue to develop and improve its unique and patented technologies.
This investment is the culmination of a series of announcements made by Pyrowave in recent months, including a joint development agreement with Michelin, the France-based tire manufacturer. Since the announcement of this partnership, Pyrowave has continued its rapid growth in international markets and says this new support, combined with the recent investment by the Fonds de solidarité FTQ, will greatly accelerate the exportation of its technology, strengthen its market position and make it even more competitive internationally in the sustainable chemistry sector.
"We are proud that the government recognizes and supports the new generation of companies at the source of green growth in Quebec, specifically in the circular economy of plastics, a global issue that provides international growth opportunities," said Jocelyn Doucet, CEO of Pyrowave. "Through talent, technological know-how and geographic positioning, the Province of Quebec is a strategic location to support our growth and development."
This article was originally published in the November/December 2021 edition of Recycling Product News, Volume 29, Number 8.