Q&A with Constantino Lannes, SENNEBOGEN President and CEO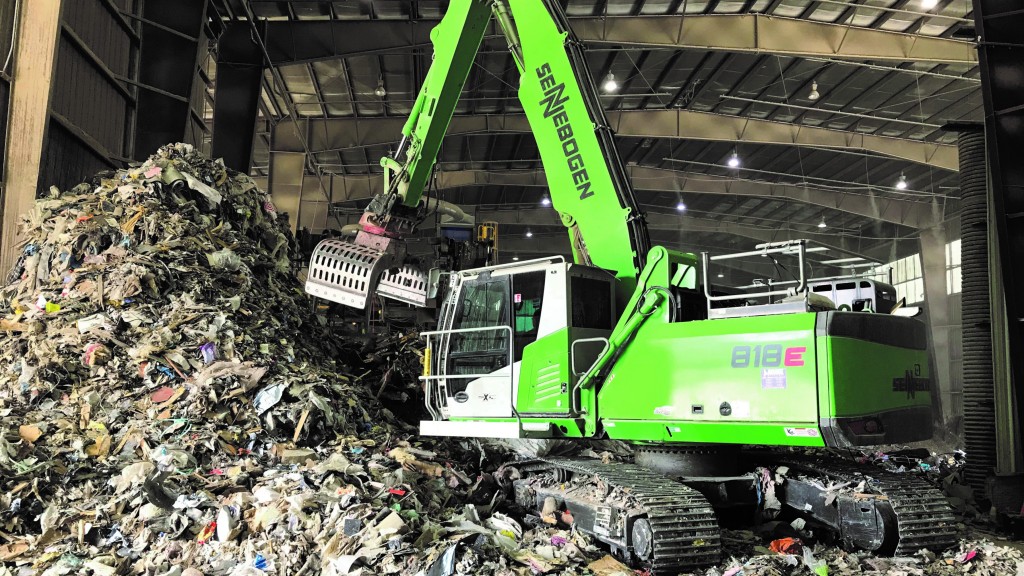 Constantino Lannes, president and CEO of SENNEBOGEN LLC, has been with the company for nearly two decades. In that time, SENNEBOGEN has grown substantially and is now the largest supplier of dedicated mobile material handlers for scrap recycling, port and logging applications in North America.
I caught up with Lannes to talk about the current state of the material handler sector and SENNEBOGEN machines.
Keith Barker: What do you consider to be the single most impactful trend that you've seen in material handler evolution in the last five years?
Constantino Lannes: In the last five years, increased fuel economy definitely has been one major trend, along with increased performance and improved telematics. The change to Tier 4 Final engines forces people to take far more care of machines. You can't just idle forever and you can't just leave the machines running. I think those are some of the biggest changes that we have seen, driven by different requirements from governments with respect to decreasing pollution.
KB: How big is the demand for electric-powered material handlers at the moment?
CL: It is still fairly small. In the U.S. people remain reluctant to go electric. In Europe we see about 25 percent of customers going electric. In the U.S., we're still in the range of 5 percent, and it is similar in Canada. I think that will increase, because of the problems with CO2 [emissions], as well as issues with Tier 4 Final diesel engines. Overall, we are seeing more projects than we saw a year ago, and it's going to come on very quickly in the next decade.
KB: With respect to the latest SENNEBOGEN material handlers for scrap recycling, what are the biggest advancements that will decrease operating costs for recyclers?
CL: I think the biggest improvements we have made is in optimizing hydraulic flow, optimizing controls and making these machines more efficient overall by reducing sources of hydraulic losses or power losses. Increased maintenance intervals is also a big improvement we have made.
Another area where we have improved a lot is with operator safety, and ease of maintenance. All of our maintenance points can be reached from the ground, instead of requiring operators to climb on machines. We want to make sure that we can reduce the risk of accidents because at the end of the day, not only does it save lives and injuries, the cost of an accident reflects negatively on the operating costs for any company.
KB: What would you say is the number one standout safety feature on the latest machines?
CL: Operator access to the cab. When you're thinking about Canada and the Northern U.S., and the conditions in the winter with snow and ice where operators can easily fall, with our machines operators climb directly on steps with three points of contact. You walk into a catwalk, you slide the door open and you get into the cab. The same applies when you go on the upper carriage of the machine, and the only reason an operator would go there is to change the hydraulic oil filter after every 2,000 hours. We have railings all around, we have three points of contact, we have wide steps. Reducing the risk of a fall is huge.
KB: SENNEBOGEN has always promoted the ease of use of its machines. Is that still an important aspect of your machines?
CL: Absolutely, and they are not only easy to use, but easy to maintain. We remain with hydraulic-over-hydraulic control. That means we have no electronic controls. This makes it very simple to troubleshoot problems because you are not using a laptop to troubleshoot. You are using a pressure gauge.
Ease of use is also associated with the fact that we offer mechanic training for our customers, free of charge, to make sure they can develop the skills to service their machines themselves. If the customer has a mechanic that has been trained by us, they can easily troubleshoot and repair their machine. That's also a huge reduction in operating costs because today, when you call a dealer and he has to travel a certain distance, you can spend a fair amount just in travel time and mileage alone.
KB: What can you tell us about longer maintenance intervals and SENNEBOGEN's UPtime kit?
CL: Maintenance intervals for SENNEBOGEN machines have doubled in the last five years. In North America we have created a number of systems and procedures, including training and our UPtime kits. We also have our extensive dealer network and we are creating a network of trained service stations that can help the customer as well. This is partly to try to bring more competition into the service arena where, as we know, competition increases quality and decreases cost. I think our success has been based largely on how well we support our customers.
One tool we have created is our preventative maintenance (PM) kits. These are basically tackle boxes that include all sensors, all solenoid valves, and other essential parts. We not only train mechanics, but offer all the parts that represent around 85 percent of the common problems machines have, in one box. This means owners and operators can very easily get a machine back into service, saving money and costs by not having to call anyone.
KB: If you had one piece of advice to give recyclers out there who are considering a material handler purchase, what would it be?
CL: I think the biggest advantage a recycler can get today is to buy a machine that is not computerized, because the moment that you buy a machine that is computerized, you are [beholden] to your dealer. You have no option to repair the machine yourself. Whereas, buying a machine that is controlled hydraulically, you have all the tools in your hands to troubleshoot and repair, which saves time and money.
KB: Where do you see growth coming from over the next several years in the material handlers segment?
CL: We are the largest supplier of material handlers in North America and I see our growth coming from areas that are not as used to running material handlers as the scrap business. Today in the scrap business, most will not still think about using a converted excavator for loading and sorting; they would think about using a material handler. When you go into other areas, like waste, for example, at transfer stations many are still thinking a lot about converted excavators, or even just using regular excavators or wheel loaders for material handling. I think the trend toward using dedicated material handlers is very clear. This will be the biggest growth that we will see in the next five years.
Related Articles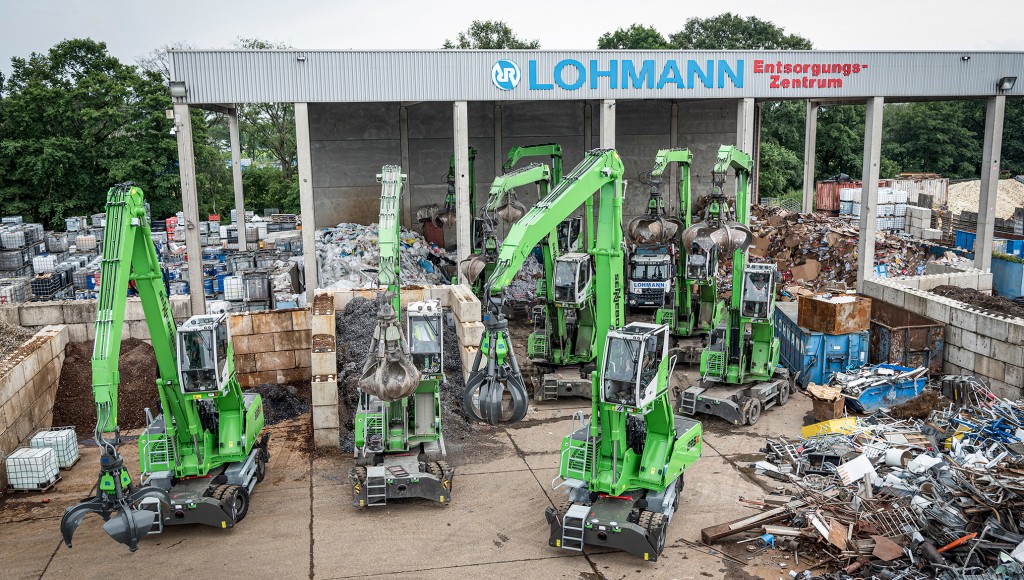 Lohmann adds three new Sennebogen handlers to keep up with pandemic-related increases in waste