Sesotec FLAKE SCAN at Polymers Center of Excellence to help determine type and quality of recyclable plastics
Material analysis system now in use in North Carolina is capable of efficiently and accurately analyzing plastic flakes and regrind to determine their material composition and quality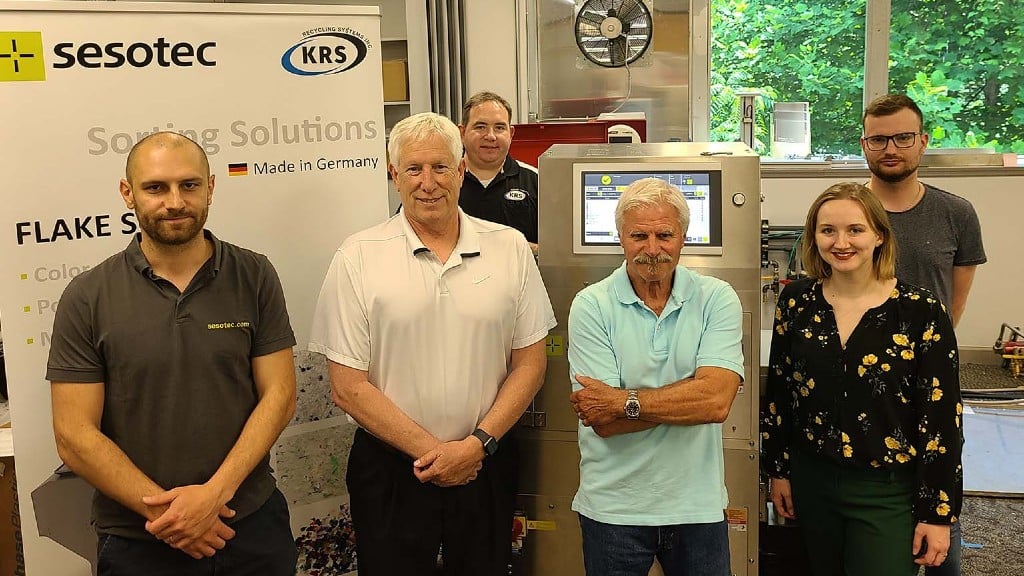 Sesotec GmbH, a global provider of technologies and services for foreign object detection, material sorting and analysis, has provided The Polymers Center of Excellence, a not-for-profit organization established by the State of North Carolina to assist companies in the plastics industry, with a FLAKE SCAN material analyzer.
This system is capable of efficiently and accurately analyzing plastic flakes and regrind to determine their material composition and quality. Within minutes, FLAKE SCAN evaluates the types of plastics present (e.g. PET, PP, HDPE, or mixed plastic flakes), their colours, and whether they are contaminated with metals. The FLAKE SCAN analysis system delivers data that can be immediately leveraged to make decisions about whether plastic flakes and regrind are pure enough for profitable use. Furthermore, the results provide valuable insights into the recycling process and the functionality of the various components in use.
For Sesotec, this collaboration with the Polymers Center of Excellence helps to establish contact with customers who use the facilities to test the latest technologies in search of the best solutions for their processes.
Related Articles
Traditionally, waste management companies have operated using a simple "management of waste" approach to operating a MRF. Throughput targets and continuous operation (minimal downtime) were the main driving forces. The industry has changed however, and the focus moving forward is now on optimizing system performance and reliability, in conjunction with increasing recycling rates and a drive for a "greener" and more sustainable tomorrow.
When considering the addition of, or upgrade to, an "intelligent" MRF, for municipalities or private operators, the main factors should always be the client's (operator) current requirements, and evolving market needs, which include throughput, reliability, output quality, and adaptability. Equally important is a full understanding of what is really expected from any proposed system. Having an engaged and focused mindset for the project with the client from the beginning, will impact and drive the entire design process. This then impacts the overall project result, through to the productive, efficient, ongoing operation of the facility itself.