Rotochopper demos latest grinders and shredders at 2021 Field Day events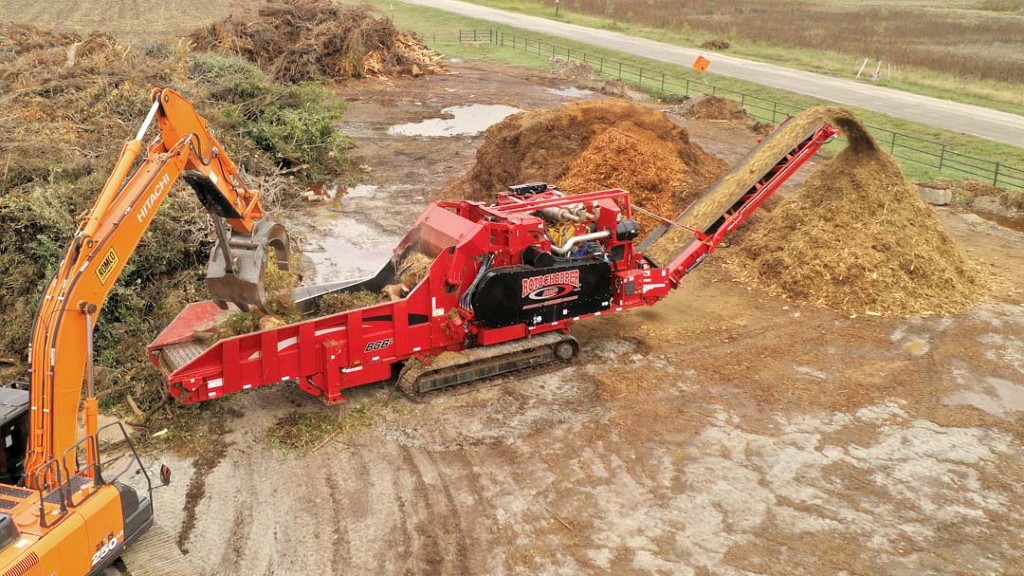 Over the course of the last three months, Rotochopper has hosted three Field Day events. The events, hosted at Rotochopper customer sites in Wisconsin, Tennessee, and Texas, provided an opportunity for attendees to see Rotochopper equipment in action, network with other business owners and operators, and connect with the Rotochopper team.
The first event took Rotochopper to Hay Creek Companies in Pittsville, Wisconsin. Machines demoed at the event included two horizontal grinders owned by Hay Creek Companies - a B-66 and an EC-366 that feeds into a Rotochopper RMT Hammermill. In addition, the 75DK slow speed shredder, GB-250 Bagger and Rotochopper's new 365R Radial Stacking Conveyor were demonstrated at the event. Attendees were able to tour Hay Creek Companies facility and learn more about their operation to produce animal bedding, wood pellets and mulch.
The next event was hosted at The Compost Company outside of Nashville, Tennessee. Rotochopper's Mid-Atlantic Sales Team provided attendees with a full day of demonstrations and learning. The day in Tennessee included demos of the Rotochopper B-66L, FP-66, 75DK Shredder and a GB-250. In between machine demos, attendees were also able to learn more about Rotochopper's exclusive screen change system.
The final event was hosted with the South Central Sales Team at GWG Wood Group in Dallas, Texas. Attendees were able to see the B-66L grind green waste and whole logs, and a screen change switch to make quick work of regrinding material. The MP-2 showed off its ability to efficiently grind pallets and pallet scrap. The 75DK Shredder was once again on site to demo C&D materials and a few tires. Attendees were also able to view GWG's two machines in action, their B-66 and B-66E, which has over 11,000 hours logged.
Rotochopper Marketing Manager, Nicole Klein, said, "The Rotochopper Field Day events provide a unique opportunity for attendees from a regional area to participate in an up close and personal demo event. Attendees are able to not only learn from the Rotochopper sales and service team, but also from other business owners. The connections made at these events are immeasurable."