Anaconda Equipment's new mid-sized impact crusher provides continuous production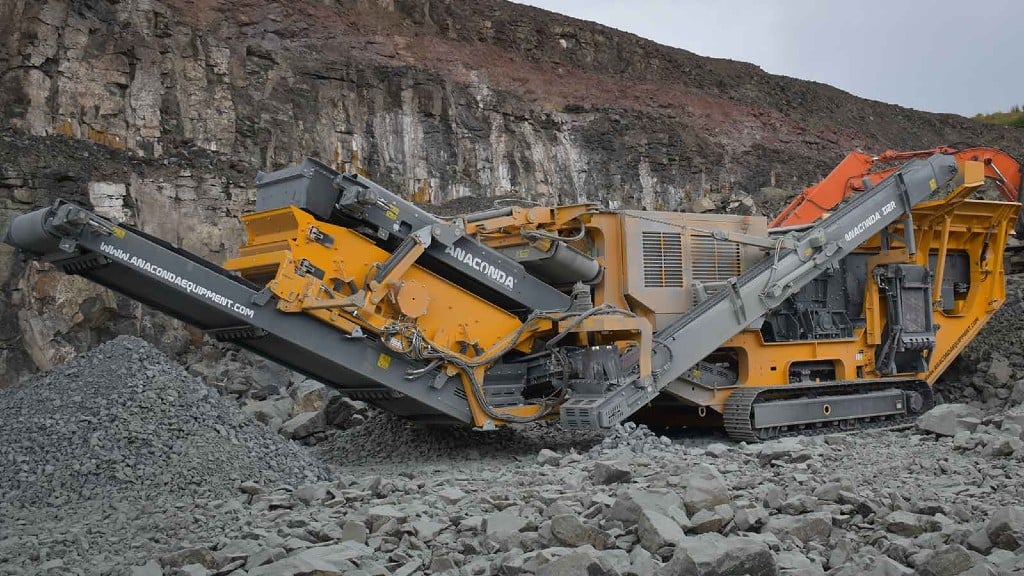 Anaconda Equipment has released its new I12-R impact crusher. The I12-R is a mid-sized impact crusher designed to offer operators and contractors initial feed material reduction, continuous production and a consistent product shape. Designed for quarrying and recycling applications, the crusher comes with a 43'' (1090mm) diameter 4 bar rotor on a 45'' (1140mm) wide universal crushers impact chamber.
The I12-R is fitted with a large hopper area and a vibrating pan feeder with a two-tier grizzly section to help facilitate the movement of feed material towards the impact chamber. The grizzly section allows for fine materials and dirt to be eliminated from entering the chamber by discharging it onto the side dirt conveyor.
The I12-R is available in Stage 5 (EU and USA) or Tier 2 (ROW) Cummins L9 Performance engines. The new after-treatment system utilizes SCR and DPF which eliminates exhaust gas recirculation (EGR). Removing EGR made installation and maintenance easier and allowed for the machine's power and torque to be increased. Additionally, improved fuel consumption and low noise emissions also allow the I12-R to work in urban or restricted areas.
The recirculation kit has been designed with the end users' needs in mind. This is utilized with the addition of a double-deck screen box that feeds into either the auxiliary recirculation conveyor or the tail conveyor to join the finished product. The recirculation screen can also be quickly detached, converting the machine into a standard I12 unit. There is also an option of adding a pre-screen before the impact chamber which will aid fine materials removal and reduce unnecessary wear on the chamber.