Quantron QHB electric-powered collection trucks provide benefits for waste management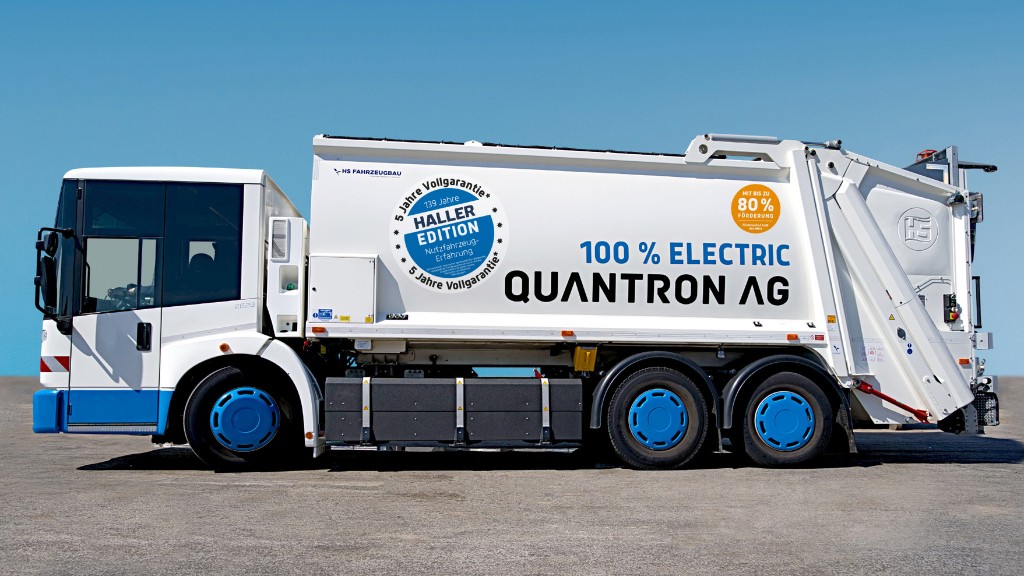 Germany-based Quantron AG is a specialist in electric-powered commercial vehicles from 3.49 to 44 tons (gross combination weight), including waste and recycling collection vehicles. Quantron's environmentally friendly trucks, called Quantron QHB, have numerous advantages for waste management firms, and have impressed in practical tests at over 20 waste disposal companies, according to the company.
Quantron QHB electric-powered vehicles are 100% emission-free and low-noise, with battery capacity of up to 280 kWh. The power source is also cobalt-free and equipped with extremely flame-retardant lithium iron phosphate technology (LFP). Quantron QHB vehicles have up to 350 kW drive power with a maximum torque of 3500 Nm, maximum load capacity of 13 tonnes, and is available with a 5-year full warranty on selected models, including the Mercedes-Benz Econic, MAN TGS and DAF CF electric waste disposal vehicles, and selected rear-loader bodies.
Exceptional performance data. 9-hour shift without intermediate charging
The QHB scores with its power of up to 350kW and a maximum torque of 3500 Nm. The battery of the QUANTRON vehicle also impresses with up to 280 kW storage capacity. This enables the vehicle to either cover a range of up to 240 km (without body activity) or to empty up to 1,000 refuse containers in a 9-hour shift in two refuse tours. Without intermediate charging. Further advantages of the QHB are that the e-drive technology and electrification can also be retrofitted to existing vehicles and is also suitable for various attachments and superstructures.
Additional plus: 5-year full warranty and state-of-the-art battery technology
QUANTRON draws on 139 years of commercial vehicle experience. Users and QUANTRON are convinced of the quality and performance of QUANTRON's electrified refuse collection vehicles. That is why the electrification pioneer is now offering a five-year full warranty on the chassis and powertrain. The offer applies to chassis from Euro VI emission level of the combustion engine.
The batteries installed are cobalt-free and equipped with extremely flame-retardant lithium iron phosphate (LFP) technology.
Proven in everyday use: the Quantron QHB
The environmentally friendly and low-noise QHB waste disposal vehicle has already been proving its worth for many months. The QHB has been in use at leading German waste management companies since May 2020 and has proven its suitability for everyday use in cities such as Frankfurt, Leipzig, Düsseldorf, Nuremberg, Bremen, Ulm, Darmstadt, Constance, Kassel, Halle and Essen.
The easy handling for drivers and loaders was rated particularly positively. For example, the operation of the electric QHB differs only minimally from that of a conventional vehicle, and no special handling is required in the fleet. The vehicle could be dispatched and used in all applications, with very few exceptions, in the same way as previous internal combustion vehicles.
Up to 1000 refuse containers and two refuse tours in a 9-hour shift were part of the compulsory discipline during the operations of the Quantron QHB 27-280. A good starting ability, the high payload and the extremely good efficiency of the drive were noted.
Related Articles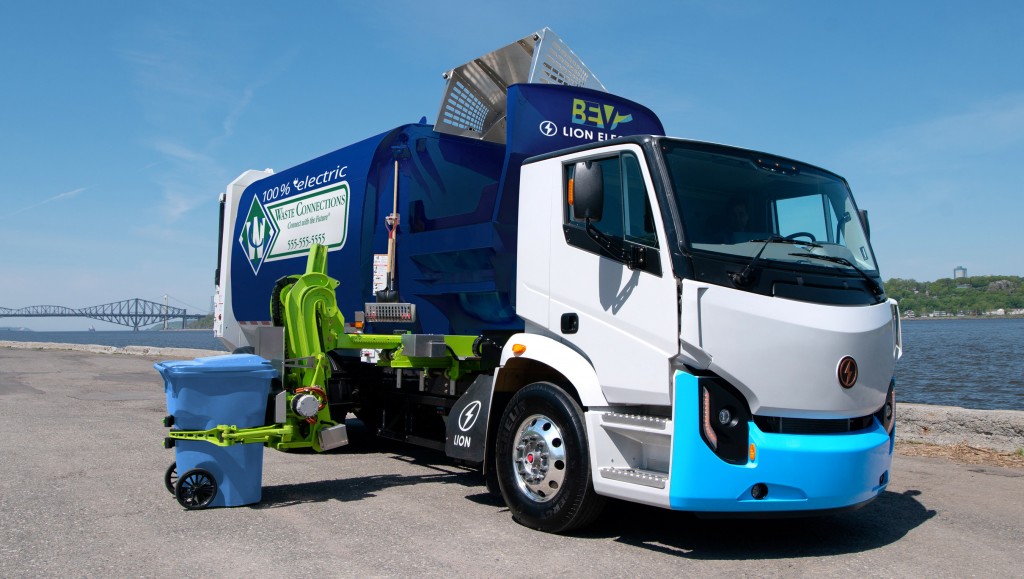 Waste Connections invests in Lion8 zero-emission electric truck chassis capable of servicing 1,200 homes on a single charge