BCUOMA provides upgraded recycling infrastructure to ensure responsible collection and storage of used oil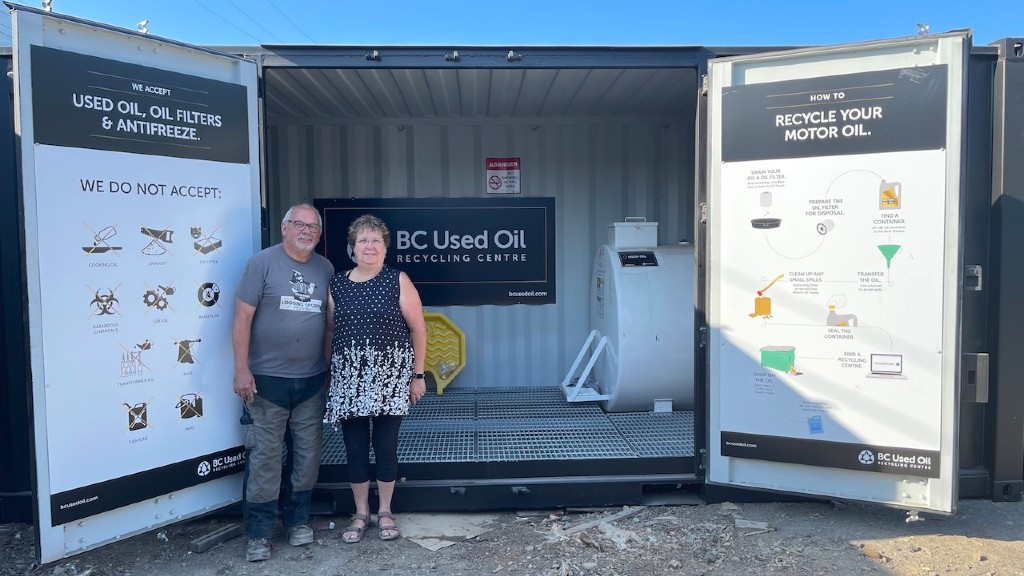 BC Used Oil Management Association (BCUOMA), a not-for-profit group dedicated to the collection and recycling of used lubricating oil, oil filters, oil containers, used antifreeze and antifreeze containers in British Columbia, has provided Triton Automotive Supply with a grant that provided them with a new 20-foot modified sea container and a 2,200-litre tank.
This upgraded public recycling centre provides the residents of Squamish with an easy, free and eco-friendly facility to return their used oil and antifreeze materials.
BCUOMA's infrastructure grant program requires the responsible environmental handling, collection, transportation, storage, processing and recycling of used oil and antifreeze material using economic, efficient and environmentally acceptable options.
Used oil can be re-refined into new lubricating oil or sold as raw material inputs for manufacturing or energy products. Additionally, used oil filters contain metal, which is recycled into metal products like rebar, nails and wire. Used oil and antifreeze containers are recycled and used to manufacture new oil containers, drainage tiles, and parking curbs. Used antifreeze is refined and reused as new automotive antifreeze.
Related Articles
Traditionally, waste management companies have operated using a simple "management of waste" approach to operating a MRF. Throughput targets and continuous operation (minimal downtime) were the main driving forces. The industry has changed however, and the focus moving forward is now on optimizing system performance and reliability, in conjunction with increasing recycling rates and a drive for a "greener" and more sustainable tomorrow.
When considering the addition of, or upgrade to, an "intelligent" MRF, for municipalities or private operators, the main factors should always be the client's (operator) current requirements, and evolving market needs, which include throughput, reliability, output quality, and adaptability. Equally important is a full understanding of what is really expected from any proposed system. Having an engaged and focused mindset for the project with the client from the beginning, will impact and drive the entire design process. This then impacts the overall project result, through to the productive, efficient, ongoing operation of the facility itself.