Metso Outotec's new FineShredder ideal for producing refuse-derived fuel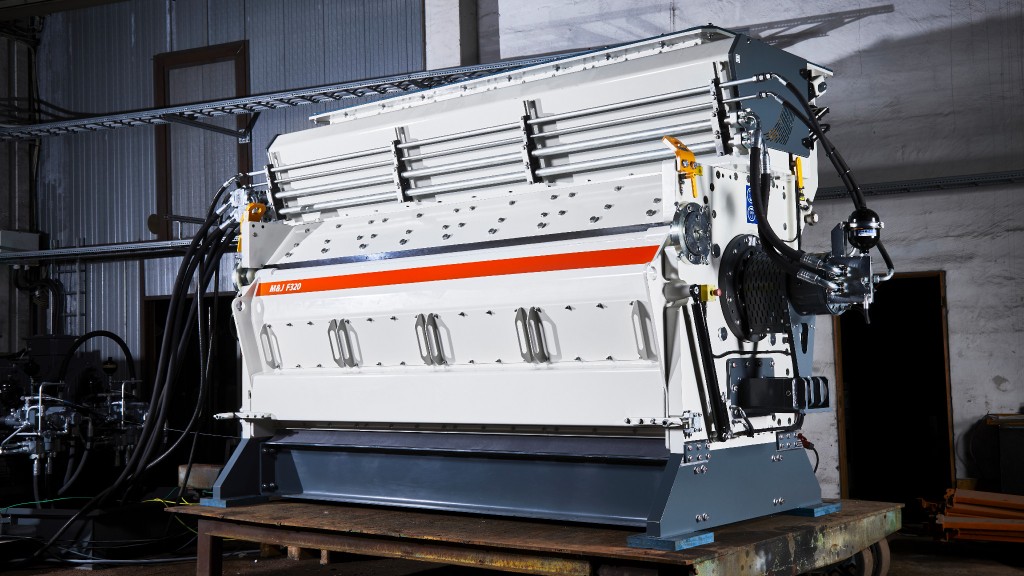 M&J F320 is the flagship shredder in Metso Outotec Waste Recycling's new FineShredder series targeting the production of alternative fuels like RDF (refuse-derived fuel). Created from scratch and equipped with an extra-long rotor, the M&J F320 can deliver 23 tonnes per hour, is particularly suitable to produce materials to homogeneous size, and is built to perform with minimal downtime.
The M&J F320 has a unique cutting system that requires minimal daily maintenance. Once the rotor knives and static knives have been set in the initial setup, or after a change of knife holders, it does not require routine adjustment. These FineShredders also feature up to 35% lower OPEX, low total installed power requirements, and low operational energy costs.
Modular design ensures fast servicing
One additional standout feature of the M&J F320's construction is the convenient location of wear parts. Service teams have quick and easy access to everything and can therefore replace all wear parts quickly to avoid lengthy maintenance. There is easy access to the shaft from both sides for servicing and cleaning and the knife blocks have been designed for easy replacement.
Related Articles
Traditionally, waste management companies have operated using a simple "management of waste" approach to operating a MRF. Throughput targets and continuous operation (minimal downtime) were the main driving forces. The industry has changed however, and the focus moving forward is now on optimizing system performance and reliability, in conjunction with increasing recycling rates and a drive for a "greener" and more sustainable tomorrow.
When considering the addition of, or upgrade to, an "intelligent" MRF, for municipalities or private operators, the main factors should always be the client's (operator) current requirements, and evolving market needs, which include throughput, reliability, output quality, and adaptability. Equally important is a full understanding of what is really expected from any proposed system. Having an engaged and focused mindset for the project with the client from the beginning, will impact and drive the entire design process. This then impacts the overall project result, through to the productive, efficient, ongoing operation of the facility itself.