McNeilus partners with HAAS Alert for active safety on connected refuse vehicles
ClearSky telematics by McNeilus will also include digital alerting powered by Safety Cloud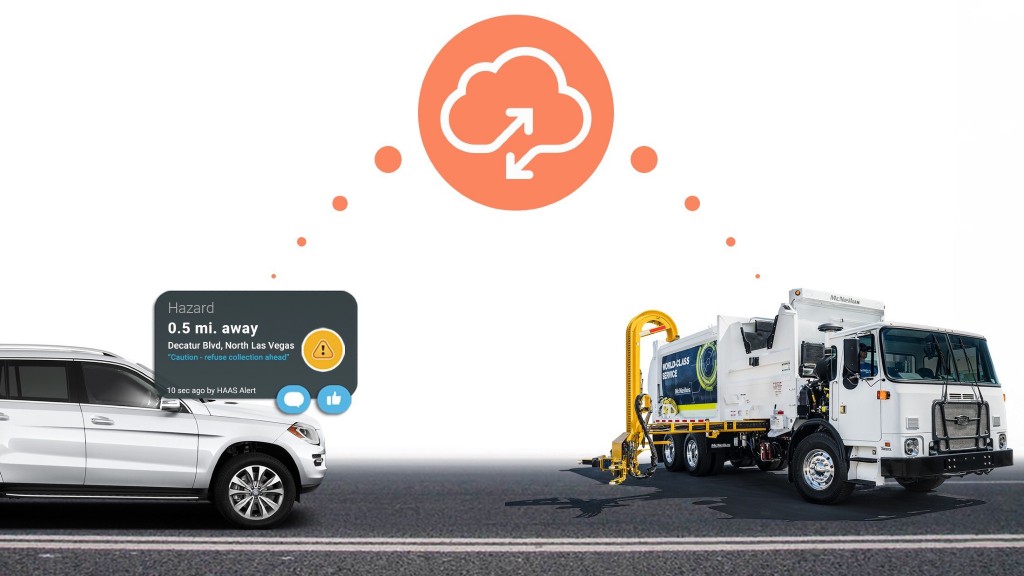 McNeilus Truck and Manufacturing has named HAAS Alert as its first strategic partner for its Micro Services Platform to provide active safety capabilities to telematics-equipped vehicles.
Motorists equipped with HAAS Alert's Safety Cloud will receive real-time digital alerts when approaching an equipped McNeilus waste or refuse vehicle performing a collection.
Safety Cloud alerts are delivered to motorists through in-vehicle systems and navigation applications, giving drivers clear advance warning to safely slow down and move over.
To date, Safety Cloud has delivered 1 billion digital alerts. The company's alerts have so far been led through its integration with Waze with more integrations on the way. Safety Cloud provides alerts for nearby roadway hazards reduces the risk of crashes by up to 90 percent by providing critical advance warning to drivers though the connected vehicle communication Safety Cloud platform.