ETTLINGER ECO melt filters designed for higher throughputs in PET recycling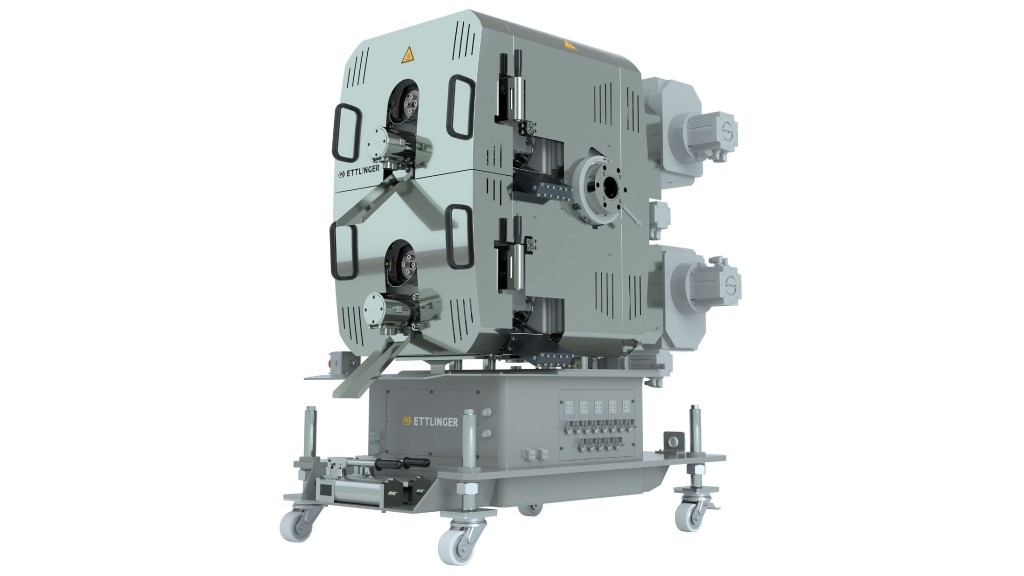 ETTLINGER has unveiled a new generation of tried-and-tested ECO products for use in PET recycling. Their new features take into account the need for systems with a higher product throughput and are initially available in sizes suitable for medium-sized recycling lines.
The new ECO 350 replaces the former ECO 250, while the new ECO 500, capable of achieving capacities of up to 4,000 kg/h, replaces the former ECO 250 Twin. The ECO 200 completes this range.
Ettlinger's melt filter technology is based on the principle of self-cleaning with a continuous flow of melt from the outside to the inside of a rotating, perforated drum. A scraper removes the contaminants that are held back on the surface and feeds them to the discharge system.
Just like the ERF filters, which are designed for higher contamination, the new ECO filters also have a modular structure, thereby providing a wide range of options for adjusting the filter properties to the respective task.
Better access to the scraper system reduces the amount of time needed by the operator for maintenance and replacement tasks. The discharge now exits via the front side of the ECO filters, which is generally easier for the user to access.
The ECO melt filters are designed to process very low viscosity polymer feedstock (mainly PET and PA) and to facilitate the efficient filtration of contaminants such as paper, wood, aluminium, silicone, etc. Moreover, the closed discharge system prevents the occurrence of black specks.
For this reason, the classic application for ECO melt filters is extrusion systems where PET bottle flake is converted into food packaging films, packaging tape and fibres, as well as PET repelletising and compounding processes. ECO melt filters are suitable for single-screw or twin-screw extrusion lines, irrespective of the pelletising system or other downstream units, and can achieve throughputs from 150 kg/h up to 4,000 kg/h.