IFAT 2022 exhibitor interest reaches pre-COVID levels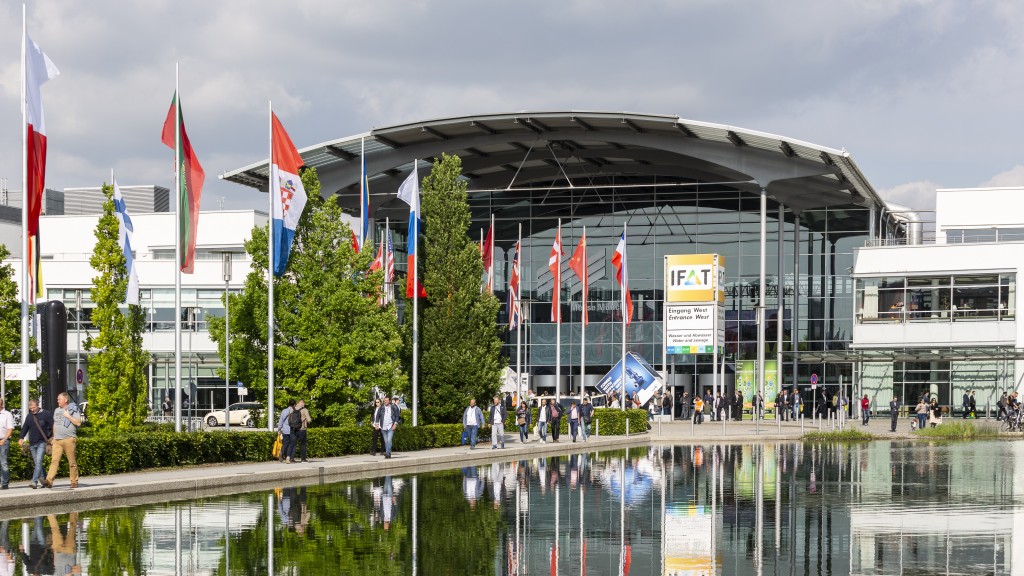 Despite the COVID-19 pandemic, climate and environmental protection are once again pushing their way to the top of the social discussion agenda. The global environmental sector is forecast to grow strongly over the coming years. IFAT reflects this trend with a high level of registrations from exhibitors around the world.
IFAT 2022 will be one of the first major trade shows to take place after the pandemic-related trade fair break—and "we are steering the right course to reaching IFAT's pre-COVID-19 level," explains Stefan Rummel, Managing Director of Messe München.
The world's leading trade fair for water, sewage, waste, and raw materials management thus reflects the trend: the global market for environmental technologies is predicted to grow by more than seven percent annually, in Germany by eight percent.
Promoting circular economy and climate resilience
IFAT has three focus areas:
1. Circular economy. The aim is to close raw material cycles in collaboration with the industry, ranging from product design and recycling to the use of recycled materials.
2. Climate-resilient drinking water and wastewater systems. To be prepared for weather extremes, investments in the industry and in municipal structures are needed.
3. Alternative drive systems in municipal technology, including hydrogen and electric mobility for municipal vehicles.
Exhibitors are looking forward to IFAT
Exhibitors are already preparing for IFAT. REMONDIS Board Member Thomas Conzendorf explains: "The cancellation of the last edition of IFAT was bitter for the industry. Now we're excited to see this unique network back in full force."
Dr. Johannes Kirchhoff, Managing Partner, FAUN Umwelttechnik, explains: "Climate and environmental protection are high on the global agenda—and IFAT offers policymakers and the environmental sector the best platform for international exchange."
Digital access to the trade show network
IFAT 2022 will be a hybrid event—digital offerings will complement the exhibition events in Munich, so that anyone interested can benefit from the IFAT network, even those not able to travel there. Conference highlights will be available to be enjoyed online, products and innovations will be presented both on-site and digitally, and participants from all over the world will be able to network online.
Related Articles
Traditionally, waste management companies have operated using a simple "management of waste" approach to operating a MRF. Throughput targets and continuous operation (minimal downtime) were the main driving forces. The industry has changed however, and the focus moving forward is now on optimizing system performance and reliability, in conjunction with increasing recycling rates and a drive for a "greener" and more sustainable tomorrow.
When considering the addition of, or upgrade to, an "intelligent" MRF, for municipalities or private operators, the main factors should always be the client's (operator) current requirements, and evolving market needs, which include throughput, reliability, output quality, and adaptability. Equally important is a full understanding of what is really expected from any proposed system. Having an engaged and focused mindset for the project with the client from the beginning, will impact and drive the entire design process. This then impacts the overall project result, through to the productive, efficient, ongoing operation of the facility itself.